6 Benefits of Online Community Engagement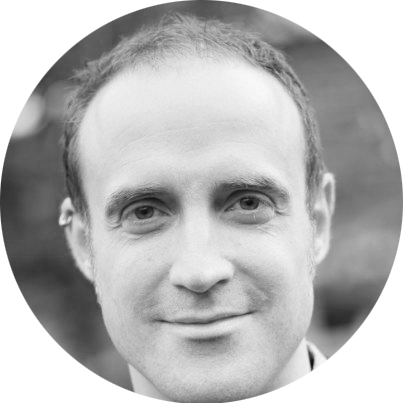 By Mike Saunders | Wed, Aug 17, 2016
3 min read
Broadening public engagement is a top priority for the majority of local authorities and government agencies. However, traditional means of public engagement only reaches a limited group of citizens – let's face it, in today's hectic lifestyle, public meetings just aren't a priority for most people.
---
To broaden community engagement, local authorities are turning to the internet; placing planning material online, offering citizens the option of completing questionnaires online, and trying to engage people through social media. But, simply making planning material available online in PDF format doesn't solve the problem: people have neither the time nor the inclination to download and read an arduous planning document. That's not to say they aren't interested in getting involved in their communities. In fact, research by the Pew Research Centre shows that
35% of U.S. adults have worked with fellow residents to "solve a problem in their community"

In recent years, more progressive local governments agencies have turned to "online public participation platforms" to facilitate public participation. These online community engagement tools present planning information in a way that is easy for citizens to understand and comment on. And while online tools aren't a replacement for traditional engagement methods, they are a valuable addition to the public participation process, providing a number a key benefits for communities and local authorities, including:
1. Reaching a broader audience
Typically you only hear from a handful of people at a public meeting; the 'professional citizens' or public interest bodies, who don't always represent the opinion of the majority. For those residents who lack the time, who don't live nearby meeting venues, or lack the inclination to contribute to face-to-face engagement process, online engagement offers an alternative participation medium, addressing the evolving communication modes of citizens more oriented to online tools.
2. More accessible information
Traditionally online public participation has involved uploading a PDF to a website and inviting public participation in the form of an online questionnaire. For citizens, who lack the time to participate in a public consultation process, the idea of digesting a planning document, seems a herculean task. However, online platforms offer a medium to present planning data in a more digestible format, offering residents the option to consume essential background information and delve into varying levels of detail based on their interest.
3. Inviting a larger range of perspectives
Online participation is a welcome opportunity for community members fearful of public meeting formats, offering a medium for broader, more moderate views than those characteristic of traditional planning meetings attended primarily by passionate activists. Instead of standing up at a town-hall and commenting, citizens have the ability to follow a more engaging process online; place a pin on a map, upload a photo, post a comment, and invite others to collaborate.
4. Producing hard data
Online engagement platforms make public participation visible and transparent to everyone, encouraging input from thousands of people. In the traditional public participation process, capturing and analysing data can be an administrative nightmare. Local authorities have to capture data manually, make sense of thousands of comments, and interpret their findings. With online tools, data is collected throughout the process and immediately available for analysis; turning softer issues into more quantifiable data.
5. Setting the stage for sustained participation
Online community engagement platforms pave the way for continuous Placemaking, helping local authorities to capitalise on the community's opinion and inspiration. The result, the creation of quality public developments that contribute to people's health, happiness, and well-being. Over time an online repository of all public participation grows. This data can be drawn on in future projects, helping local authorities develop an engaged and informed community, ready to take part in future public participation projects.
6. A reduction in cost
In a time characterised by austerity measures in the public sector, keeping costs under control is a major factor in the public participation process. Traditional forms of engagement can be expensive, for instance, the cost of a project in an average ward of about 4K households runs at about £18,500 (postage, analysis, printing etc). If this only engages 50 attendees to a meeting, the cost is £370 per participant. In contrast, online participation platforms cost a fraction of the amount per participant, with the cost per participant closer to £5 (over 2,400 engaged participants at a cost of £10,000) over a 4-week online engagement.
Face-to-face community engagement will continue to play a significant role in the public participation process. The opportunity for people to meet in person and hear other points of view can increase empathy between stakeholders, and public meetings also offer the chance to educate misinformed stakeholders. However, online engagement platforms give local government the opportunity to expand their audience and reach community members who, while unable to participate in traditional planning processes, are keen to get involved and contribute to design of the neighbourhood in which they live.