Why should developers care about community engagement?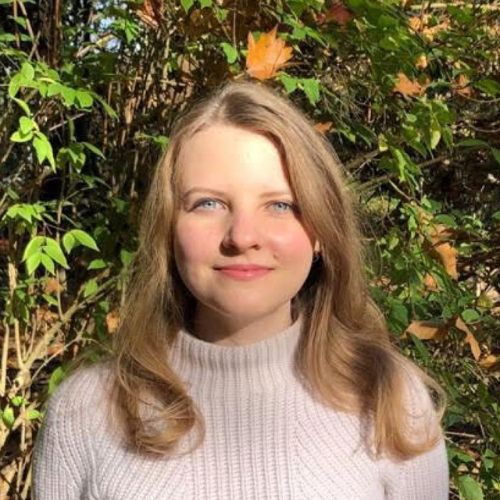 By Alison Noehrbass | Mon, Aug 2, 2021
2 min read
This week, I was intrigued by an interview that outlined the perspective and driving motivation behind the launch of the Government's new Office for Place panel of advisors. I was interested to hear the difference between development control and plan-making being put at the core of the future workings of the Department, to find ways to engage communities in shaping local places.
This was, of course, of interest because engaging communities is what we do here at Commonplace. The last 18 months have highlighted, more than ever, where traditional consultation approaches fall short, and where digital engagement fills in the gap.
The pandemic brought with it a renewed sense of community ownership, and increased interaction between neighbours about how their neighbourhoods were changing. Local people want to hear from developers about how plans will actually benefit their neighbourhood, therefore developers need to make their ideas, visions and plans more accessible and readily available. There is a whole new group of people ready to engage for the first time, and digital engagement is a proven way to do so effectively.
Traditional consultation methods have meant that community input has been limited to development control, i.e. having your say about a proposal or plan when this is already underway. What this means is that communities are able to have a say, within a confined sphere of influence. Involving communities in plan-making is about participatory planning, in some cases even co-designing in collaboration with communities.
The interview cited the level of distrust that most communities feel towards both developers and planners. The systematic barriers that are preventing people from engaging in the planning system is also something we discovered in our own research:
Taking consultation online doesn't just broaden and deepen engagement, it opens the door to get communities involved from the outset.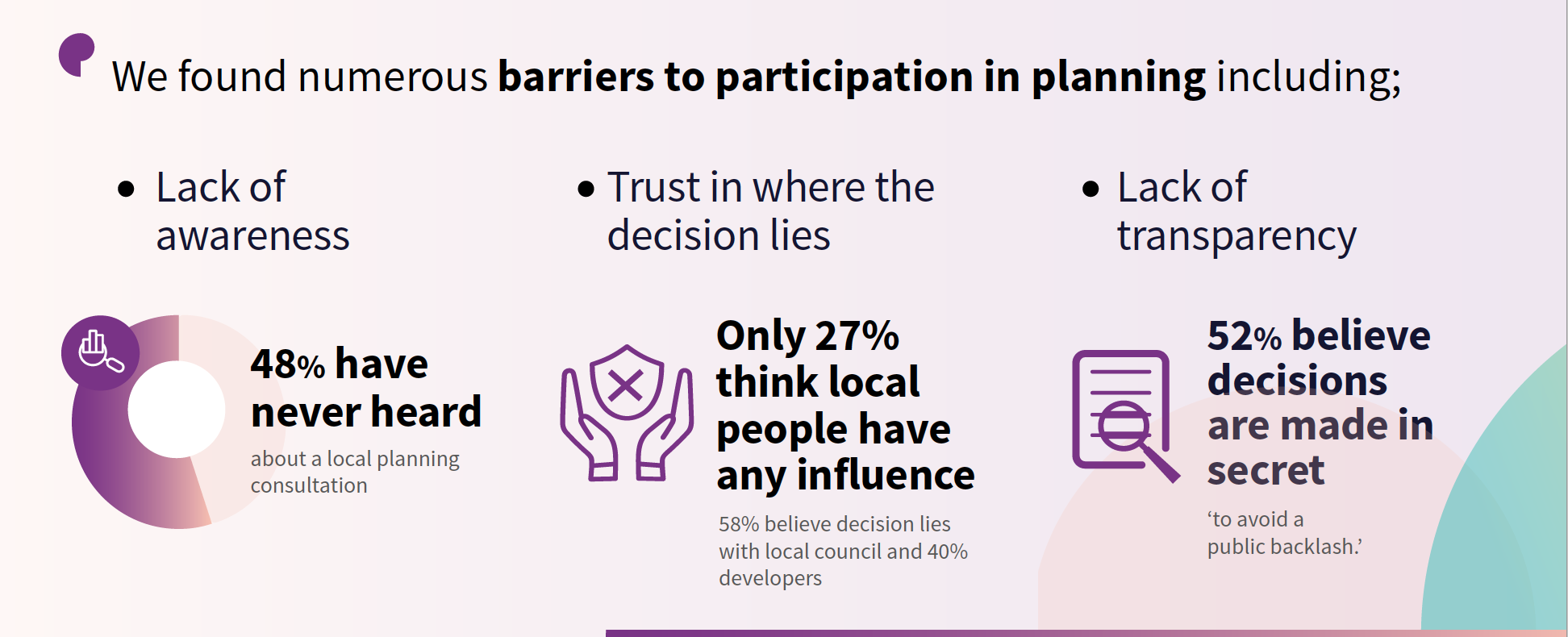 Why should a developer care?
Take the uncertainty out of your project planning

When we speak to developers, we often hear that navigating planning requirements is a minefield. In some cases, developers request clarity about their statutory obligations. This means that we are not delivering projects as good as they could be - and that's wasteful. While, for example, delivering affordable workspace is important, it's only important if it's what the local community needs...

Make decisions informed by data

…and the way that this can be achieved is through data and insights. While it is 2021, data on the planning system is oftentimes not broadly available and the quality differs based on locality. If the goal is to deliver places for people, people need to be part of the process and online engagement provides the platform to collect and collate voices across the community. Being able to make data-driven decisions reduces uncertainty about community expectations, needs and priorities.

Be a community partner
At Commonplace, we don't just want the community to tell you what they want, but for project partners to provide full loopback communication to the community so that there is a continuous dialogue about placemaking. Moving away from a one-off consultation event to a sustained relationship is key to fundamentally building trust between communities and those delivering change.
In some cases, a blended approach to engagement (combining online and offline approaches) will be needed to ensure diversity and inclusion in the engagement process. For example, QR codes can be used to notify local residents of the engagement and bring them online where they can have their say and provide feedback in a more meaningful way. The breadth and scope of engagement is easily quantified, benchmarked and monitored online.
Digital engagement is not about development control, it's about actively and proactively developing and shaping plans and places with the consent and contribution of the local community.
---
Want to engage your community on new developments?
---