This question type can be used for budgeting and allocation of resources.
e.g. how many units shall we build across different sites, or how would you allocate the councils budget.
Click here to see an example on a real project
Start in edit mode in your tile and add the Budget question type:
If you do not see Budget as an option to add, please contact your Customer Success Manager or Support to enable it.
Set your question, description and budget amount: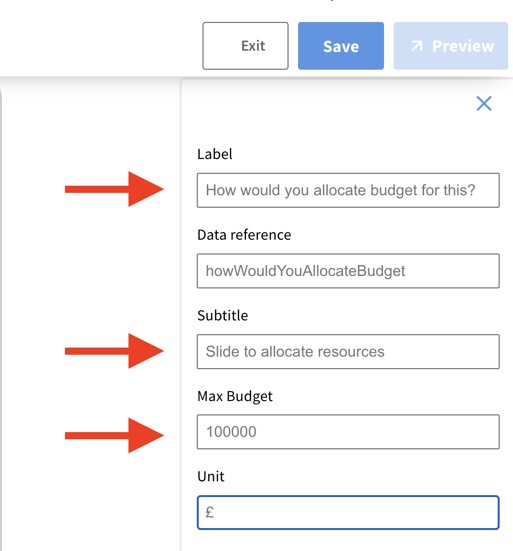 Add the items you want respondents to be able to allocate the budget to: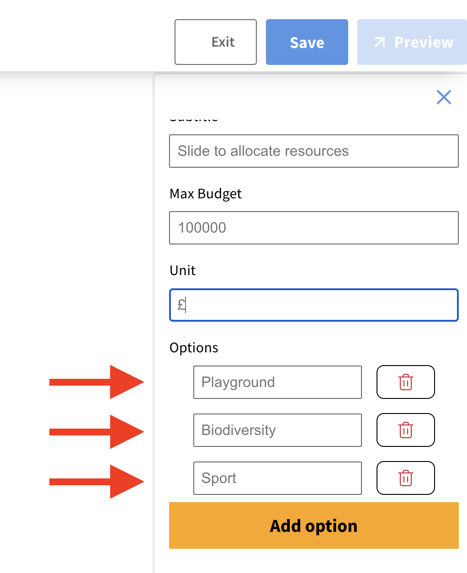 Save the changes and this is how it should look:
Contact Support
If you find you still have some questions or you're unsure about something, please don't hesitate to get in touch with our dedicated technical Customer Support Team