Using Digital Engagement and Data to tackle Violence against Women and Girls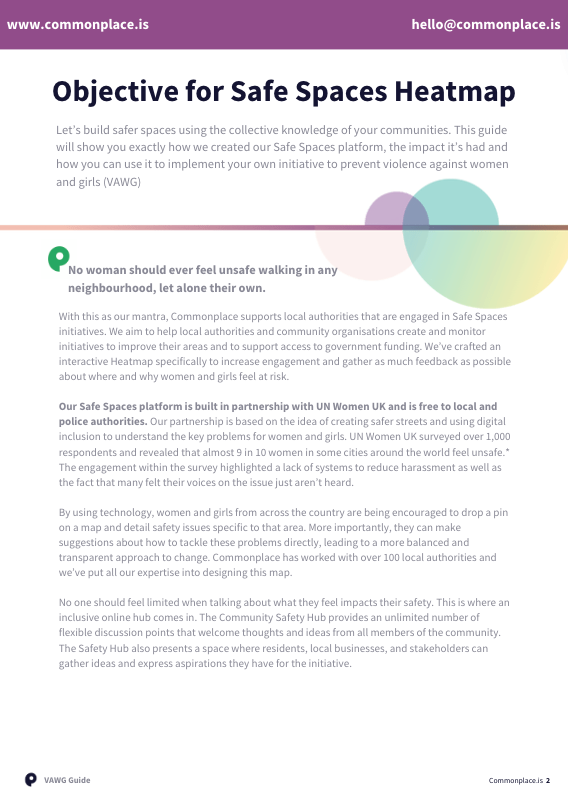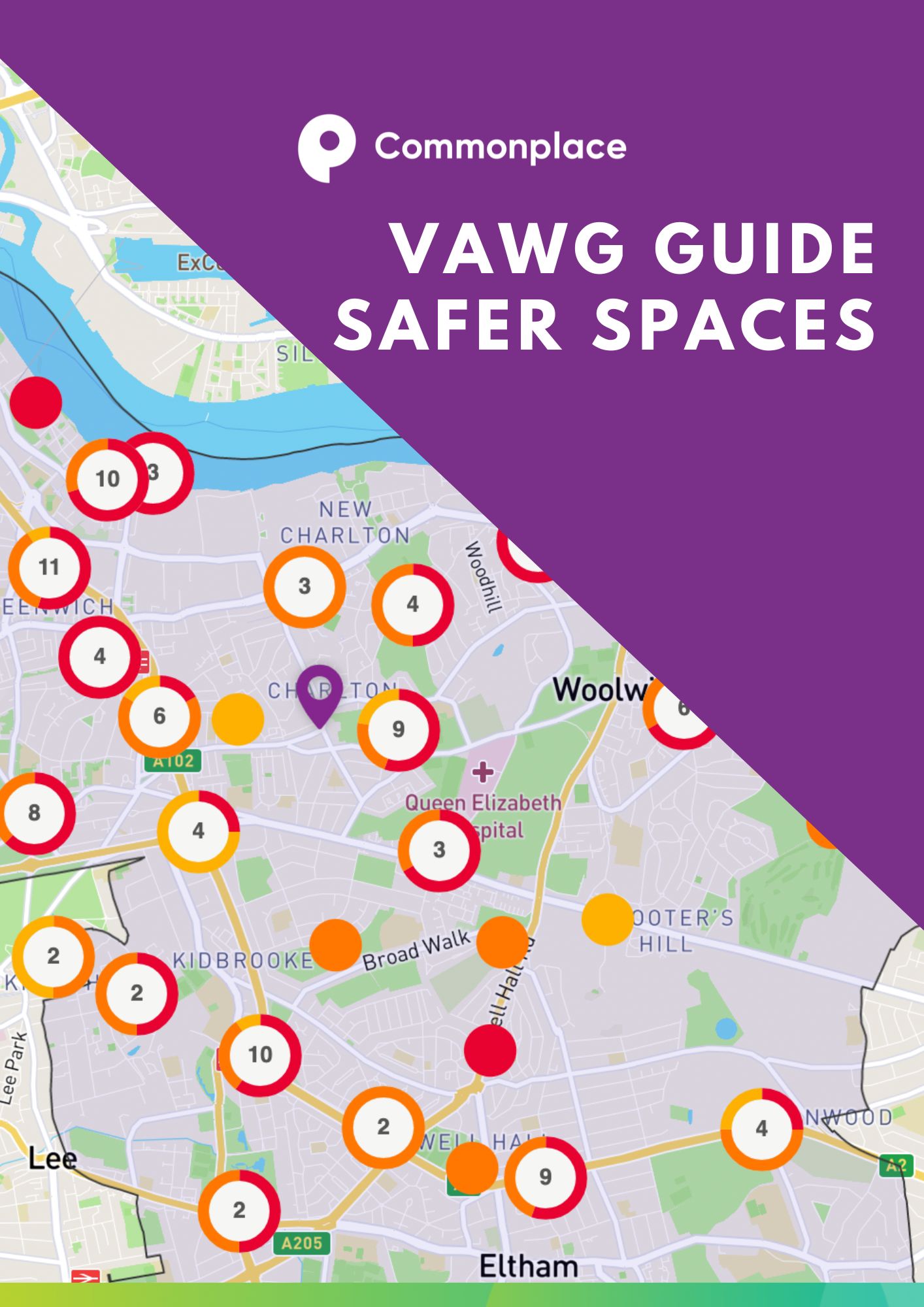 The issue of public safety, in particular violence against women and girls (VAWG), has become one of the most pressing societal concerns of our day. Ultimately, there is much to be changed and a lot that can be done through the development and adaptation of our built environment.
As developers, Local Authorities, Housing Associations, and more, how can decision-making improve to more adequately create to safer spaces? How can the use of digital tools and people-centred data take inclusive placemaking to the next level?
Using our experience in this area, data obtained and observations made across thousands of projects for hundreds of customers, we've created an eBook to help you engage with your communities to make better, safer places. In this free 7-page eBook, you'll find everything you need to know about the role digital tools can play in getting communities on board with your local action plans and how you can effectively implement those plans to help create safer streets and neighbourhoods for women and girls.
Download the eBook now, or read below for more info.
In this guide you'll find:
Full details about the Commonplace safety hub
Safe Spaces case studies
Tips for running a successful safety initiative
Data on why VAWG prevention strategies are so important
Our work with UN Women UK
And more…


Objective for Safe Spaces Heatmap
Let's build safer spaces using the collective knowledge of your communities. This guide will show you exactly how we created our Safe Spaces platform, the impact it's had and how you can use it to implement your own initiative to prevent violence against women and girls (VAWG).
No woman should ever feel unsafe walking in any neighbourhood, let alone their own.
With this as our mantra, Commonplace supports local authorities that are engaged in Safe Spaces initiatives. We aim to help local authorities and community organisations create and monitor initiatives to improve their areas and to support access to government funding. We've crafted an interactive Heatmap specifically to increase engagement and gather as much feedback as possible about where and why women and girls feel at risk.
Our Safe Spaces platform is built in partnership with UN Women UK and is free to local and police authorities. Our partnership is based on the idea of creating safer streets and using digital inclusion to understand the key problems for women and girls. UN Women UK surveyed over 1,000 respondents and revealed that almost 9 in 10 women in some cities around the world feel unsafe.* The engagement within the survey highlighted a lack of systems to reduce harassment as well as the fact that many felt their voices on the issue just aren't heard.
By using technology, women and girls from across the country are being encouraged to drop a pin on a map and detail safety issues specific to that area. More importantly, they can make suggestions about how to tackle these problems directly, leading to a more balanced and transparent approach to change. Commonplace has worked with over 100 local authorities and we've put all our expertise into designing this map.
No one should feel limited when talking about what they feel impacts their safety. This is where an inclusive online hub comes in. The Community Safety Hub provides an unlimited number of flexible discussion points that welcome thoughts and ideas from all members of the community. The Safety Hub also presents a space where residents, local businesses, and stakeholders can gather ideas and express aspirations they have for the initiative.