Digital Engagement 101: putting the community first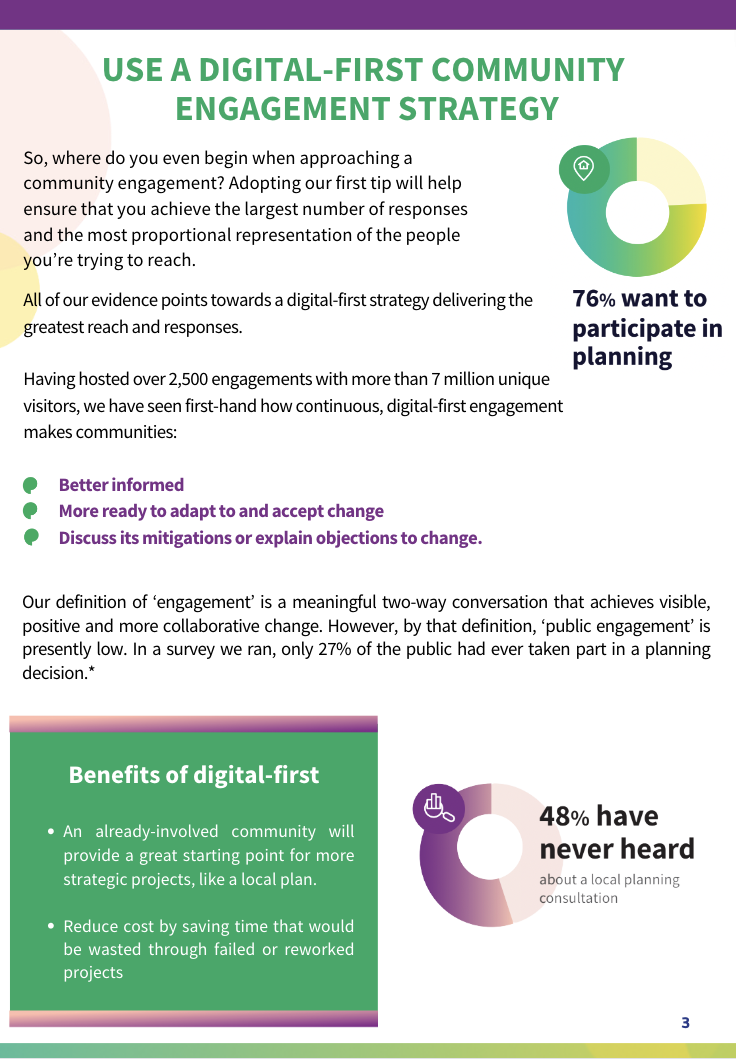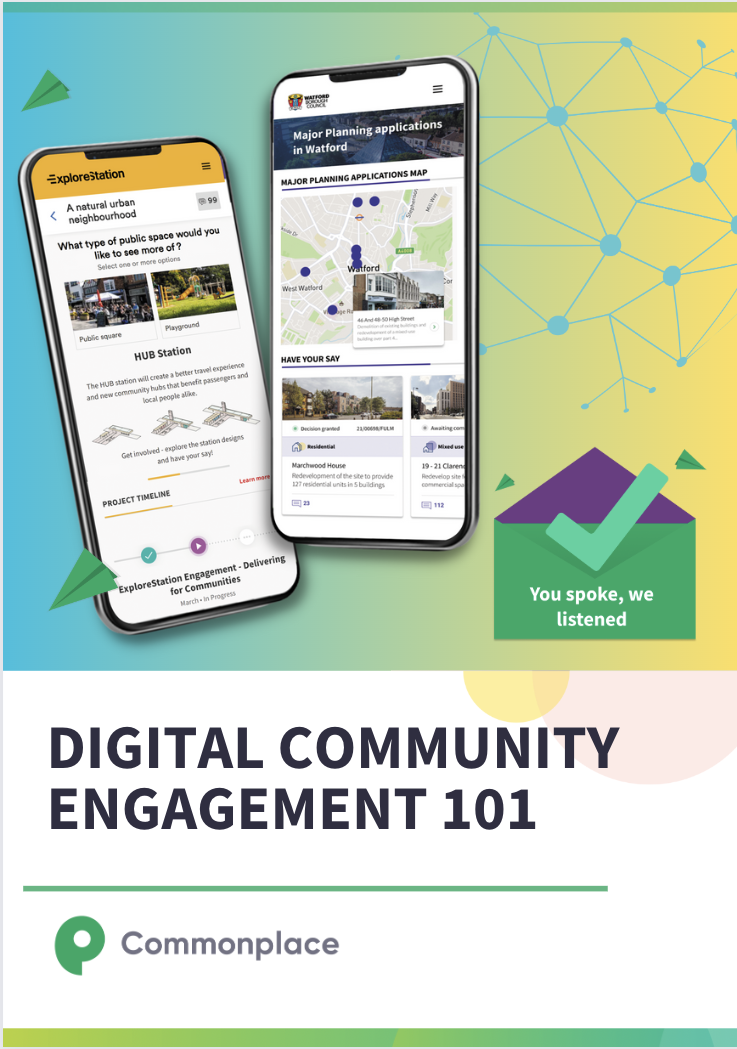 Comprehensive community engagements are at the centre of successful planning and placemaking. Therefore it's crucial we get them right.
All our data shows that a digital-first approach to engaging local communities delivers the greatest reach and responses. But digital first does not mean digital only - and our aim is to encourage strategies that encompass online and face-to-face interactions.
In this free eBook, you'll find everything you need to know about how digital tools can help get communities on board with your plans.
In this guide you'll find:
A practical framework for engaging communities online

Tips for implementation

Key barriers preventing people from engaging

Case study examples
Find out more by downloading the free report!