Setting up the Commonplace Map for Needs Analysis Projects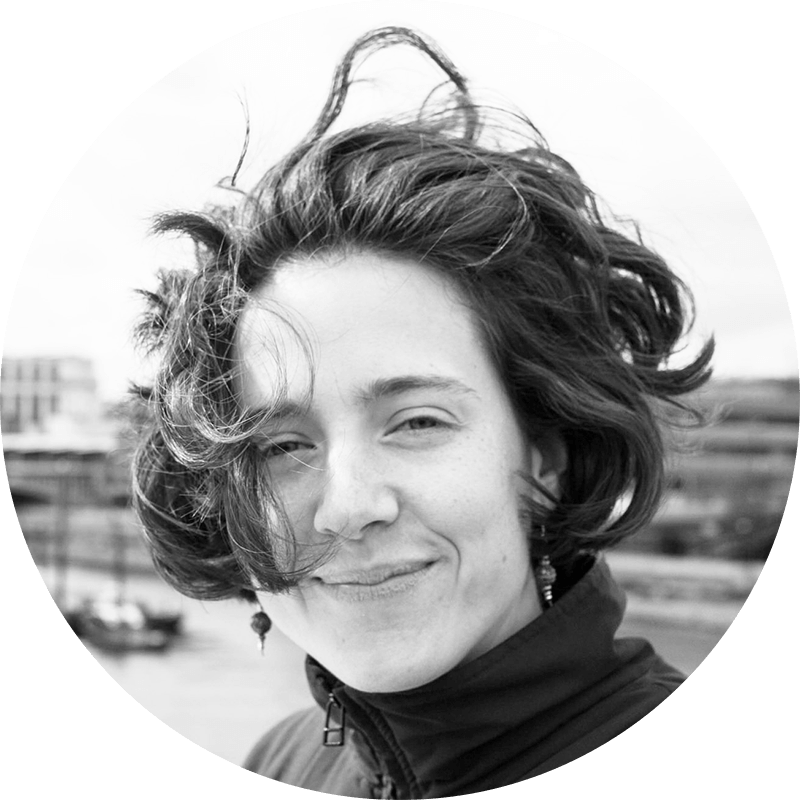 By Fee Schmidt-Soltau | Mon, Apr 11, 2016
1 min read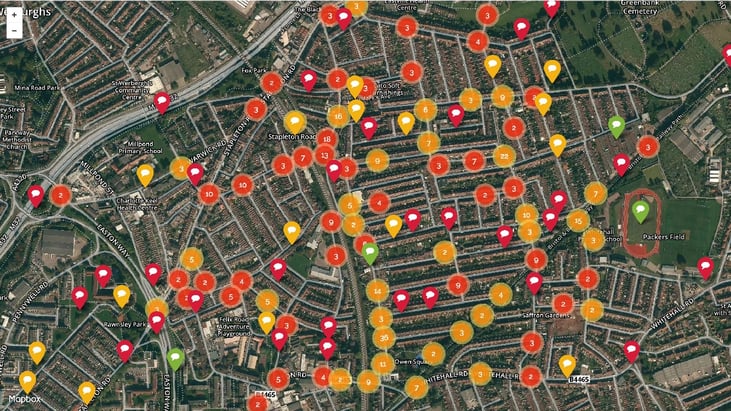 Commonplace uses a third party service called Mapbox to display residents' comments on maps. To highlight focus areas for improvements, the Commonplace Map can display one or more boundaries. Residents can comment anywhere on the map, which is useful for highlighting any issues with access routes to, or places bordering the focus areas.
Depending on the project the maps can be setup differently:
Single focus area
Multiple focus areas
Complex boundaries
Satellite or Ordnance Survey (OS) style map
1. Single focus area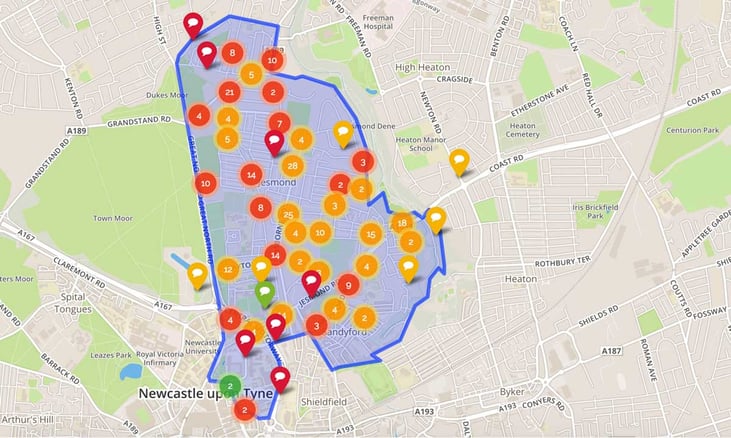 The example above from Jesmond in Newcastle highlights the boundaries of the Jesmond and Sandyford Neighbourhood.
2. Multiple focus areas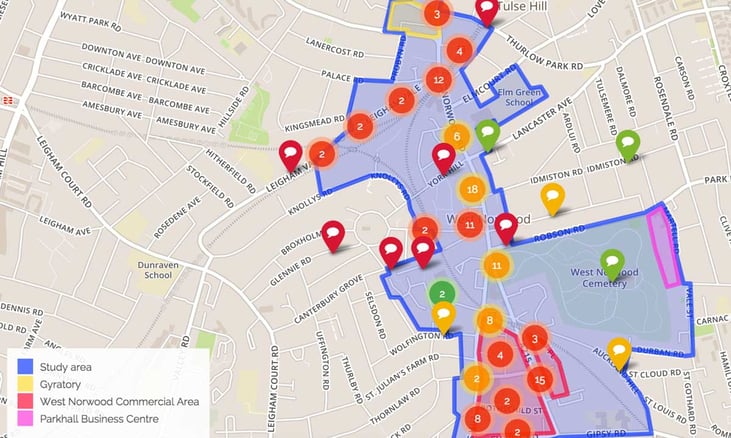 Maps can also have multiple boundaries - for example displaying an existing cycle route or different improvement areas. Multiple boundaries are explained by a legend with the names of the areas.
3. Complex boundaries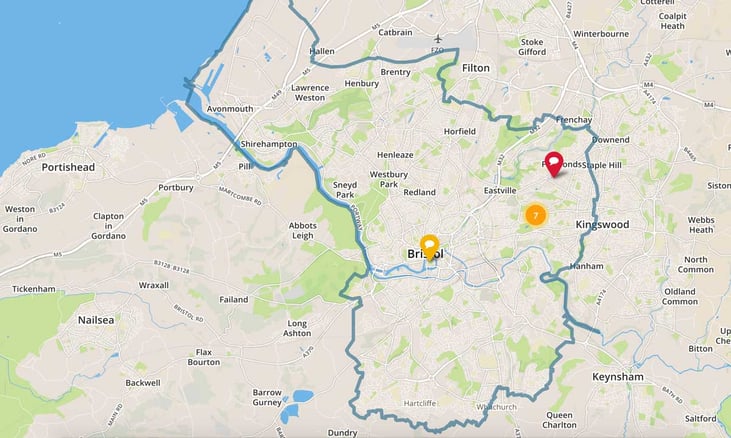 Complex boundaries can be used for single and multiple areas. The area map for Bristol Bugbears has so far been the most complex area being the official city boundary.
4. Satellite and OS style map
We also provide the option to choose between a traditional OS map style and one using aerial photography - this can be helpful in more rural areas where map coverage is less detailed.
What is needed for the Map Setup?
For simple boundaries we draw the boundary on a map by hand. The boundaries are a polygon (a multi-sided shape) or a line made up of a list of coordinates which easily adjusts to the map's zoom level. For the moment we add area boundaries to your project map on your behalf, as part of the setup service - all we need from you is an image with the boundary marked, for example an annotated Google map screenshot or an outline on an OS map.
For more complex boundaries such as city and ward boundaries, we recommend providing us with an official government map data set to ensure accuracy. Map data sets come in many different formats. GeoJson is the preferred format, as it does not require any conversion to add it to the project. Official OS boundaries can be obtained from this very useful website: http://martinjc.github.io/UK-GeoJSON/.
The Bristol Bugbears map has so far been the most complex map we've added in this way.
And this is what the coordinates look like in the project code. Each set is a coordinate of latitude and longitude. The Bristol Bugbears boundary has 2000 data points like this.