Commonplace Awards 2022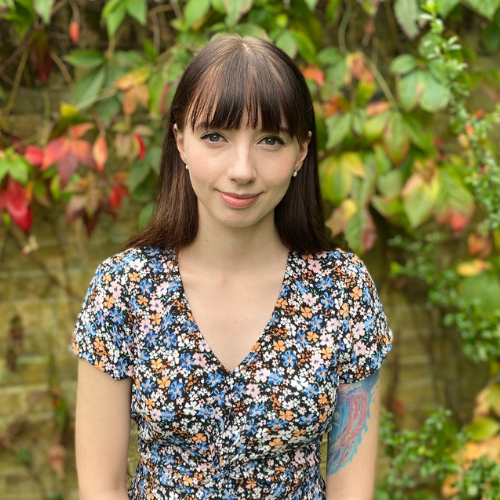 By Charlotte Cooper | 08/12/22 10:03
5 min read
The winners of the first Commonplace awards are here! Read on to see which Commonplaces our team thought deserved their own spot in the hall of fame…
2022 has been an amazing year with over 300 fantastic Commonplaces launched, so we thought it's the perfect opportunity to highlight the ones that really knocked our socks off. Thus the Commonplace Awards were born. We highlighted categories where we've seen amazing work done and then challenged the whole Commonplace team to nominate their favourite engagement projects. Our themes included:
Closing the Loop: Providing feedback to residents

Transport engagement

Best Safety Initiative

Regeneration

Use of Commonplace features

Conservation

Plan-Making
There have been dozens of exceptional projects and choosing was hard… but we did it. Time to reveal the winners! So whether you've seen these projects before or not, it's time to sit back, relax and join us in celebrating successes that got so many more people locally and civically engaged!
Closing the Loop:
Winner
Atkins
with
Ashgrove Connects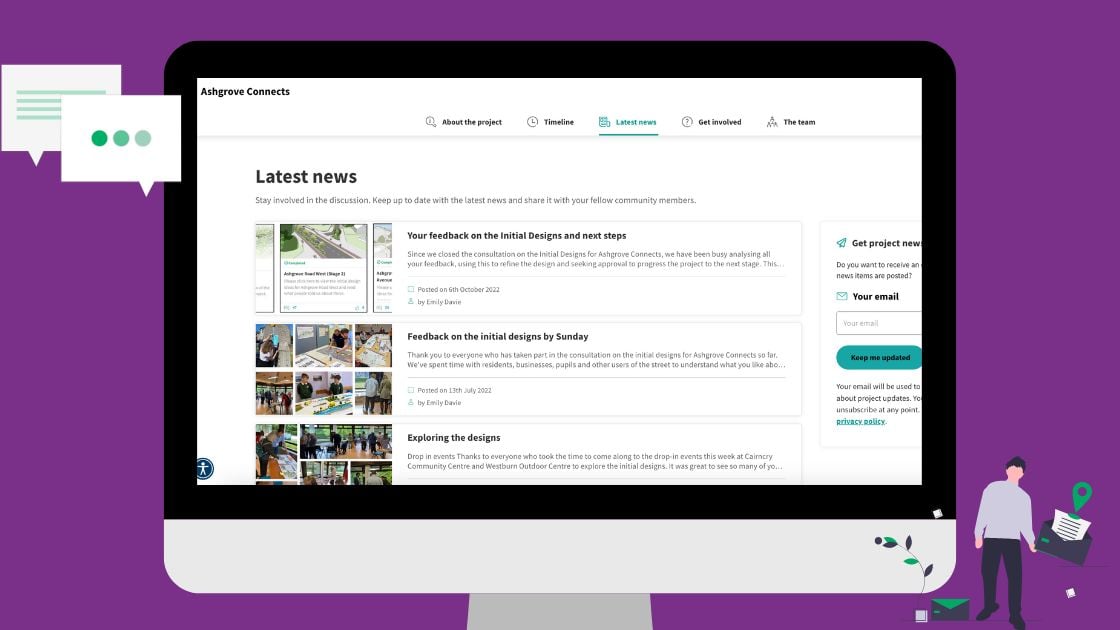 First off, we have Closing the Loop. This award goes to a team that made sure information and updates were regularly fed back to the community so they could understand how their comments had impacted the project.
With that, we say congratulations to Atkins and Ashgrove Connects! This Commonplace was created so local people can comment on what they would like to see improved along Ashgrove Road and Ashgrove Road West in Aberdeen. Updates were sent to the community in bulk to no important news was missed!
Now finished, the month-long consultation received over 3,600 visitors and 200 respondents. Feedback was then clearly presented in their News Feed showing how the comments influenced the initial designs for the next stage of their project.
This customer has put a lot of effort and has been very timely all throughout the project in sharing insights with the public and keeping them updated during both rounds of consultation - Customer Support Executive
Transport Engagement:
Winner
Design Council
with
Explore Station
Next up is our Transport Engagement of the year, an award given to a Commonplace used to gather data and improve transport infrastructure.
And the winner is… Design Council with Explore Station! The nationwide engagement website allowed local people to have their say on Network Rail's HUB Station proposals - a new model for Great Britain's small and medium-sized railway stations. Gathering over 3,700 contributions, it's amazing to see those insights in such a thorough report.
Each tile informed participants about the background of the project and its design principles while also inviting participants' thoughts on them. The aim was to make it easy for participants to share their responses through quick engagements such as selecting smiley face reaction options, ranking design ideas based on preference and asking them the extent to which they agreed or disagreed with design solutions, among other activities.
This was a strong, nicely presented engagement across all tiles that helped created a great study about super important places. - Chief Product & Technology Officer
Now it's the Use of Features award! Our platform has a host of features- all designed to make it as easy as possible for people to have their say on the way their homes and neighbourhoods are designed and maintained. This award was given to the Commonplace that our team thought used Commonplace platform features both creatively and well.
For this one, we say congratulations to West Oxfordshire District Council for West Oxfordshire Community Infrastructure. This engagement was created so the local community could find out exactly what West Oxfordshire District Council means by 'Community Infrastructure' and how they go about securing benefits for local communities when dealing with new developments.
The team especially liked how easy they made the user journey, with each tile on the website acting as an interactive tool clearly explaining different aspects of the engagement. This included a quick game using our Budget Tool where people can allocate 'points' to the areas they'd like to see more funding go to, as well as a series of simple informational videos.
This Commonplace has a great use of all our features and a wonderful user journey, too. Really informative and visual throughout. - Business Development Manager
Make sure to stay up to date with all new Commonplace features with our Product Roadmap!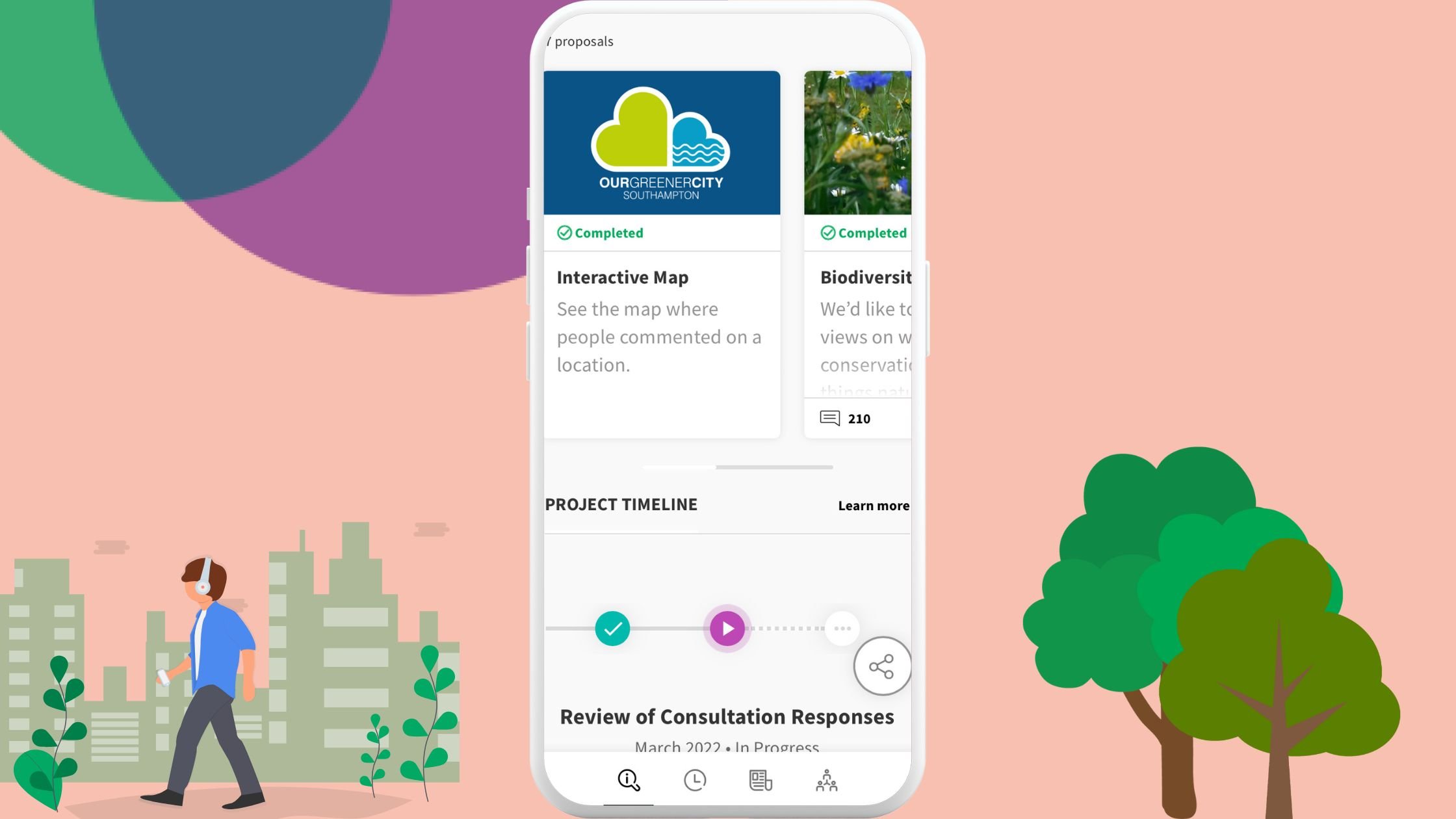 The Conservation Award goes to the team's favourite conservation and heritage Commonplace.
And the winner is…Southampton City Council with Natural Environment Southampton! This Commonplace was created so the council could engage with residents on what they think of the natural spaces around them. They then used this information to create a plan so existing parks and greenways could be better connected and they could create a healthier place to live for both people and wildlife. Work like this all starts with getting the views of the local people- something this project did very well, getting over 7300 visitors and 350 respondents during its five-month run.
This city project yielded double the number of contributions than anticipated by the Council and mapped out a green grid. Many interesting and useful insights were found and as a result, the council was able to help communities help themselves - adopting unloved pieces of roads/streets to plant and rewild and ultimately, make their neighbourhoods nicer. - Business Development Manager
Plan-Making:
Winner
West Oxfordshire District Council
with
Your Voice Counts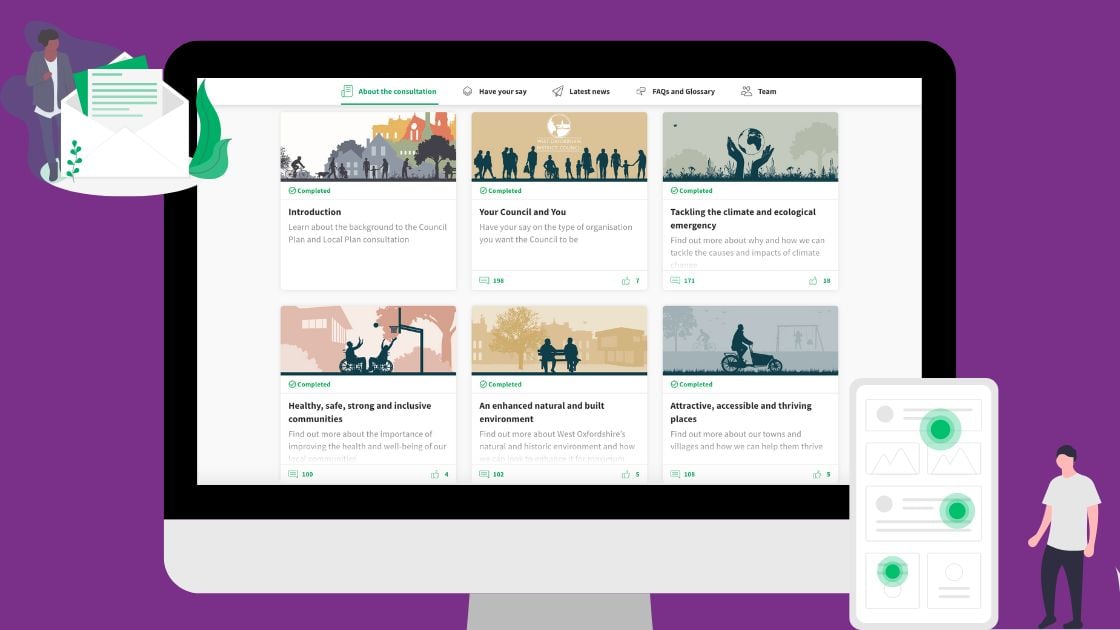 From Local Plans to Master Plans and more, this award goes to the team's favourite planning Commonplace.
And who is it? Congratulations (again!) to West Oxfordshire District Council with Your Voice Counts! Following a recent change in political administration, West Oxfordshire District Council is updating both its Local Plan and Council Plan and so are seeking the views of local residents, organisations and businesses on the areas that they should focus on within these plans.
This engagement ended up receiving almost 5000 visitors and over 1100 responses so that the council could understand community consensus on their joint plan- great work for a topic that so many everyday people often haven't heard of or don't spend time considering how it could affect their future.
Really user-friendly, highly informative and very well-branded. Makes users want to engage properly on each topic.

- Product Strategy Lead
Safety Initiative:
Winner
Blaby District Youth Council
with
Blaby Night Safety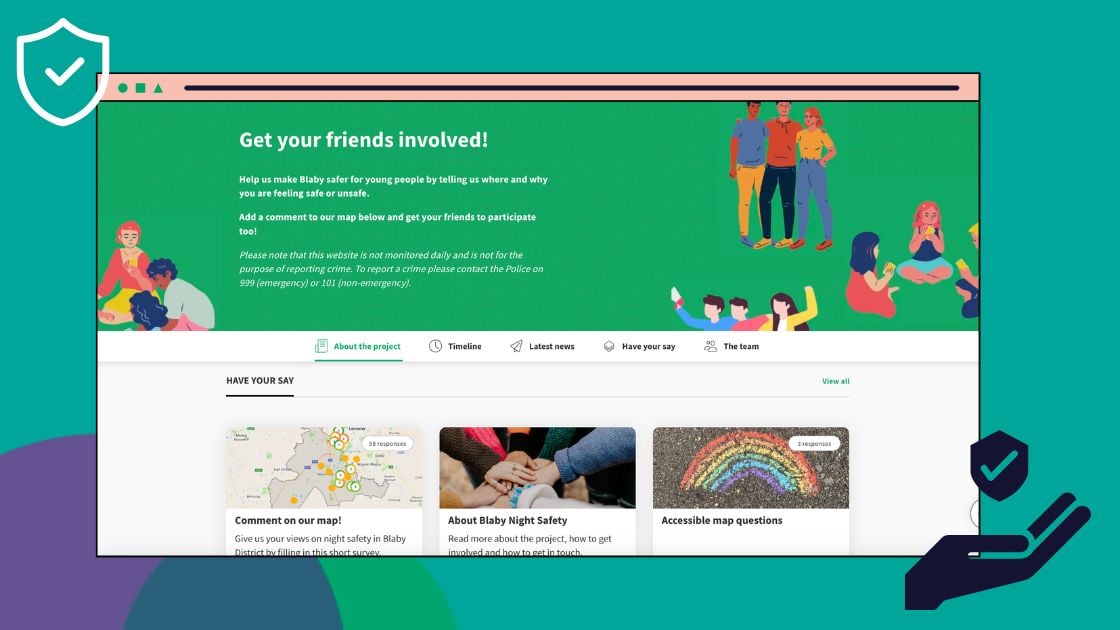 Next, we have the Best Safety Initiative Award which goes to our team's favourite Commonplace that's all about creating a safer environment for the local community.
For this one, we say congratulations to Blaby District Youth Council with Blaby Night Safety! This website focuses on gathering information about where and why young people feel unsafe in the Blaby district of Leicestershire, encouraging people to leave comments on an interactive safety Heatmap.
This one focuses intently on the safety of those commenting, from listening closely to what's said on the Heatmap to making sure that those under 13 need a parent, guardian or teacher to help them complete this survey and reminding them not to use a personal email to stay within standard internet safety guidance.
This is a fantastic Youth Council project to engage school-age children on night safety issues. - Marketing Manager
Create your own safety initiative with 3 months free licence
Regeneration:
Winner
Lewes District Council
with
Your Newhaven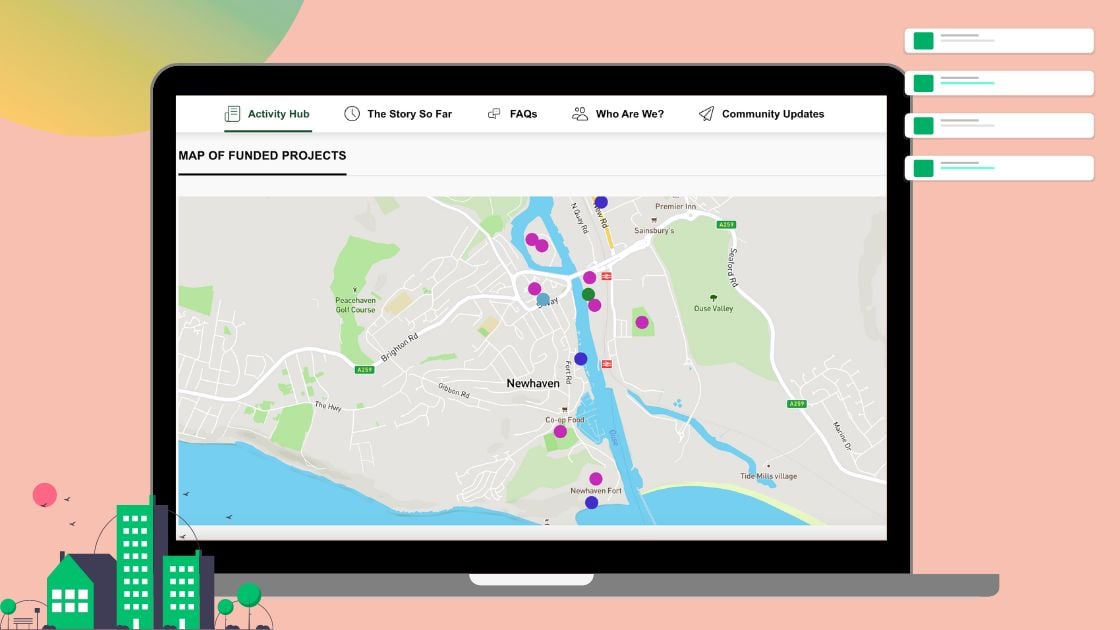 And finally, we have the Regeneration award which goes to a Commonplace that lets the community influence how places will be improved and upgraded.
For our final 2022t award, we say congratulations to Lewes District Council with Your Newhaven - this website was created so local people could truly shape the future of Newhaven by giving their opinions on how aspects of the area could be improved e.g. how to increase visitors to the town and how to develop and grow social enterprises. The theme of this project is to show how Newhaven really is your Newhaven with a handy update showing what regeneration is all about and how the comments on this website can become the future for this area.
See their work in a short video!
They used Commonplace to show the community where the pockets of funding were going to be spent and how important the community opinion was to shaping the future of this area. A brilliant Youth Survey that outshone all of the other tiles! - Business Development Manager
---
And that's it for this year's Commonplace awards! It was incredibly tough to choose winners as every Commonplace that was launched this year helped to improve an area in different and unique ways. So now, we're looking forward to 2023 to see how our customers can blow us away over the next 12 months!