The Levelling Up Fund & Commonplace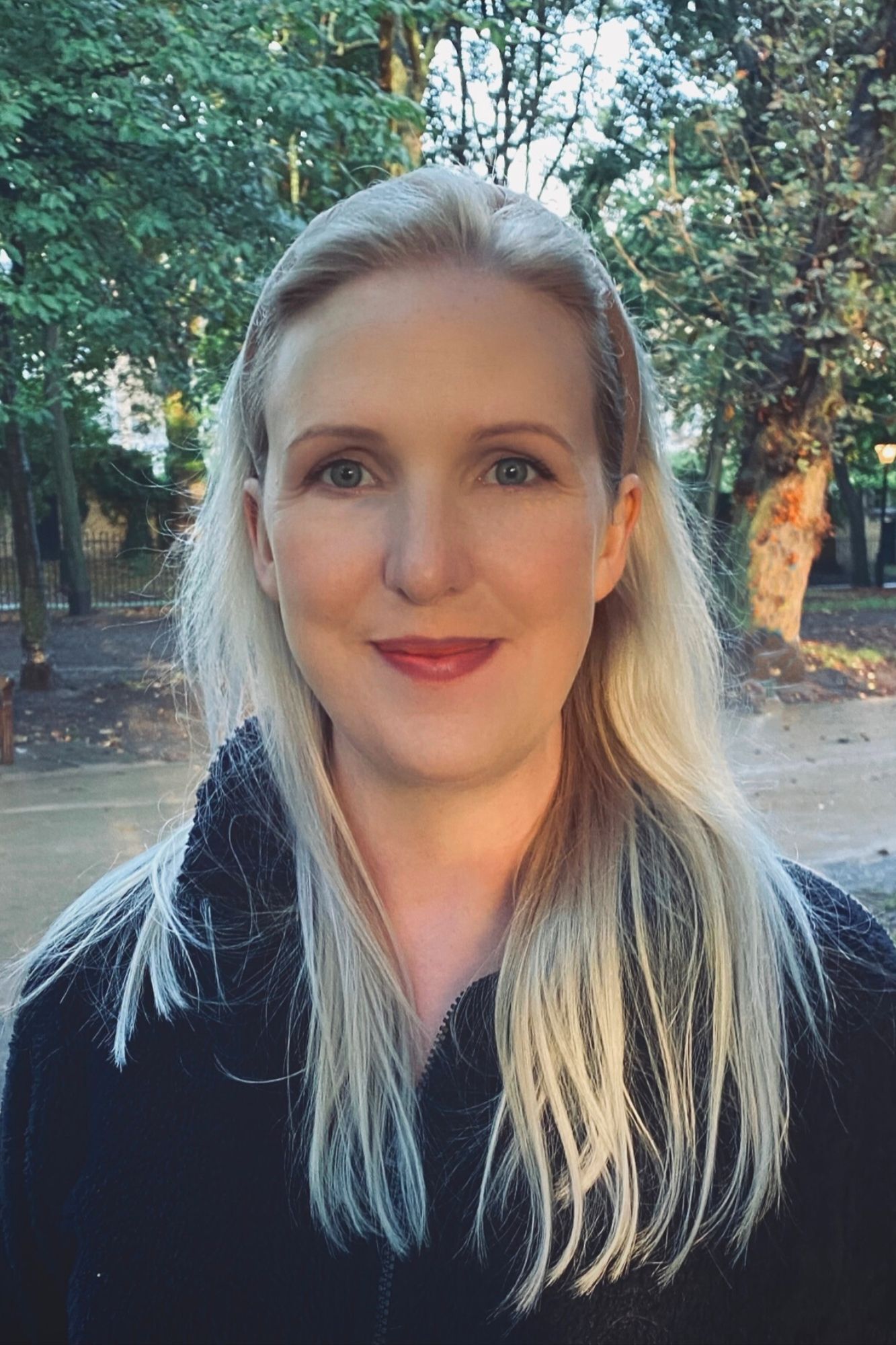 By Charlotte Bowen | Mon, Jan 30, 2023
5 min read
Commonplace is a big supporter of the UK's Levelling Up Agenda. From the PropTech Engagement Fund to the Levelling Up Fund to the Towns Fund, we're here to power positive change and make neighbourhood dreams a reality.
Commonplace is working with several councils as part of the recent Proptech funding supported by the Department for Levelling Up, Housing and Communities (DLUHC) to simplify and modernise the planning process via new technology and innovation to improve how local authorities engage with the public when carrying out planning consultations.
Working in partnership with councils across the country, we've now developed lots of exciting new features:
Gamification tools to interact with young people

3D modelling and mapping integrations

Voice-to-text technology

New planning application portals to reach a broader audience.
As part of the recent funding allocations, we're also looking at improving backend processes to help officers analyse and process public feedback and data more efficiently. This includes embedding natural language processing and machine learning to automate tagging for key themes and topics etc. and smarter integrations via API's to significantly save officer time and effort.
All councils across the UK will be able to benefit from these new Proptech developments and new features as scalability is a key driver for DLUHC where changes can be rolled out quickly across the whole sector to achieve wider savings and public engagement.
---
If you are interested in securing government funding yourself or would like to engage with communities on a funded project, get in touch with one of our engagement experts to get started.
---
PropTech Engagement Funded Projects
Using technology to level up local areas
From Dacorum Borough Council's 3D models to Watford's five week turnaround, we've been helping project teams to gather local sentiment in order to create winning bids for a number of years now. We have also helped communicate ambitious plans for winning projects to communities- and, perhaps more importantly, how they can influence those plans.
Our bank of evidentiary data helps to future-proof projects and schemes, and the platform acts as a modern communication channel between communities and project teams.
We're experts in digital engagement and are already embedded in the UK planning system - harnessing valuable geo-located insight and sentiment data for our clients to inclusively understand local wants and needs.
Want to see how? Check out the collaborative work we've done below to see how each project was crafted to meet the needs of the council and its eager constituents.
PropTech Engagement Funded Projects
We have supported 3 Proptech Engagement-funded projects:
Watford Borough Council: bringing lamppost notices into the 21st Century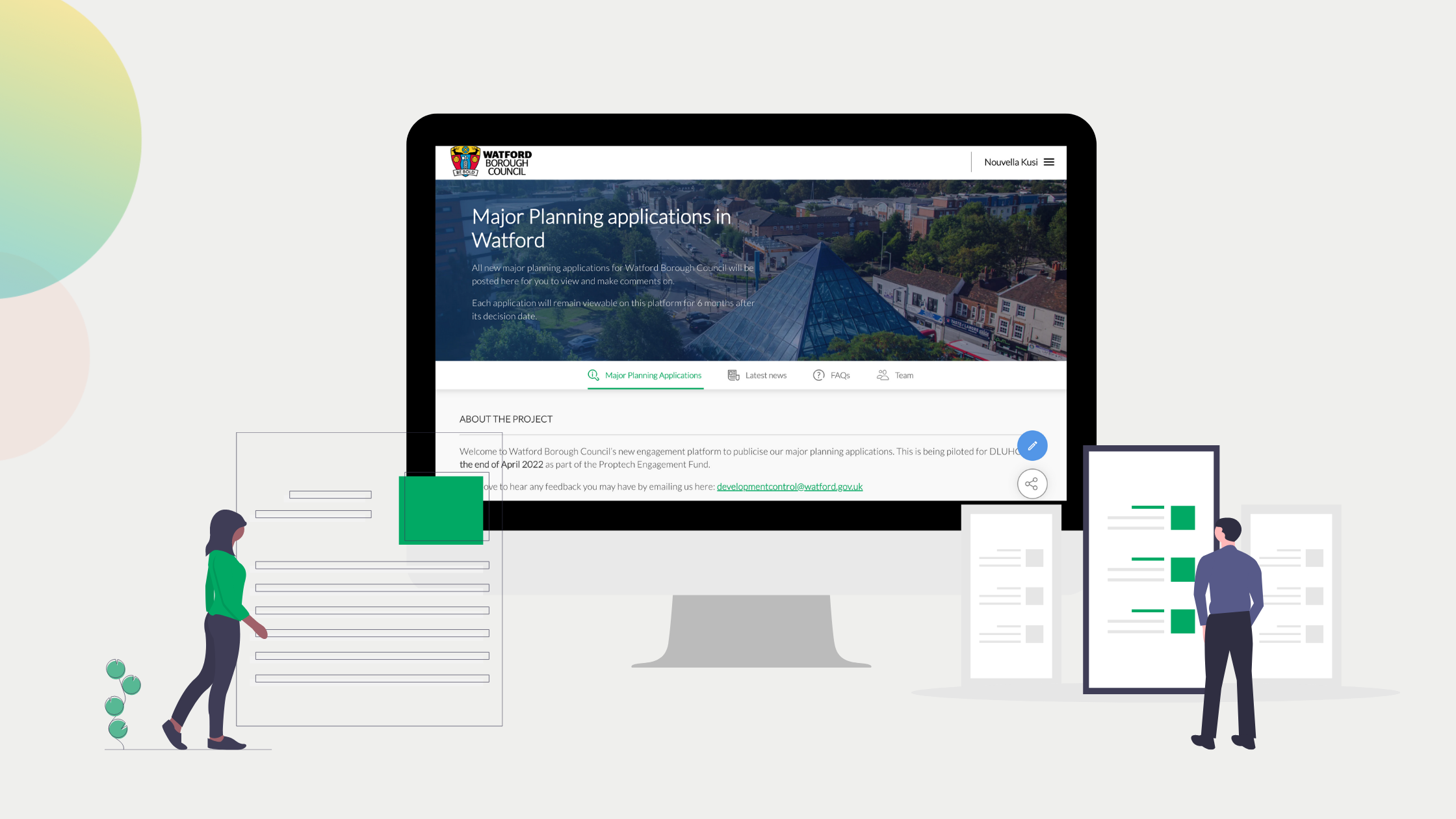 Winning up to £100,000 from the PropTech Engagement Fund, developed a digital platform for Watford Borough Council (WBC) to help residents have their say on how to spend the grant money. With a plan to make Watford's planning applications much more accessible to the public, Commonplace and WBC worked closely together to place interaction with residents front-and-centre in their upcoming developments. Compared to your standard paper planning applications stuck to old notice boards and lampposts, their website allows residents to easily share their thoughts at any time of day.
Specifically designed for ease-of-use on mobiles, residents can see exactly where any planned developments are on an interactive Heatmap. By clicking on the highlighted areas, you can easily see the full details of the proposal including: address, size, stories and even mocked-up images of the finished project. There's then an option to leave a comment so opinions can be easily shared back and considered. All comments are open to the public to keep all communications transparent and that public sentiment is clear.
Launched on 24/01/22, this was the first DLUCH-funded PropTech project to come to public fruition.
Visitors: 5476
Respondents: 126
Dacorum Borough Council: voice technology pushes planning into the modern age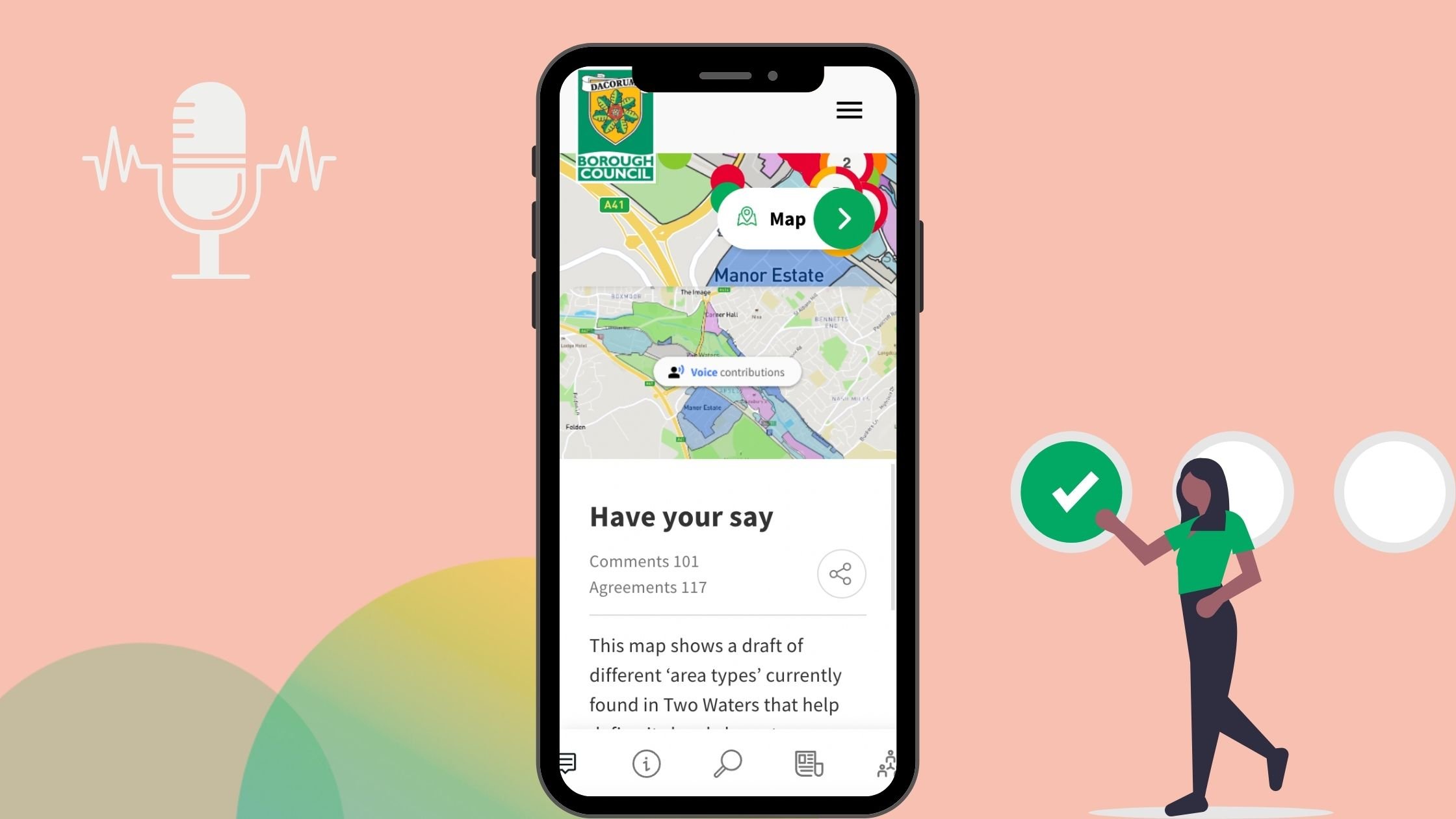 Commonplace created a digital planning pilot for Dacorum Borough Council that focussed on encouraging positive participation with their next draft Local Plan.
This was based on four key areas:
Reach: Reaching more people in a quick and innovative way
Engage: Using a Community engagement hub to capture feedback and maintain ongoing communication with the community
Visual: Conveying proposals & change with images and 3D mapping
Output: Producing more accessible reports and data for the community
Commonplace and Dacorum Borough Council crafted a digital-led strategy after planning the best ways to reach their local community. This meant careful consideration of the journey that the public would take and making it as simple as possible for them to share their thoughts.
This, of course, started with a dedicated online hub for all information to be made publicly available. This included interactive informational maps, surveys and polls, uploaded images that could be commented on as well as a clear visualisation of the project timeline.
A key tool was making the most of existing relationships and assets.. This included embedding the new engagement website into their existing newsletter to make the most of their current mailing list. Plus, with the Commonplace News Feed feature, subscribers can easily be notified when planning applications are published or updated. In order for changes to be more easily visualised, Vu.City was brought in to craft 3D images. This way, the need to imagine what the finished developments will look like was gone! Replaced with a movable immersive 3D picture showing that the proposal has been carefully considered and will fit in with the surrounding areas.
Offline integration was also included to create the most rounded strategy possible. This included printed flyers with Commonplace QR codes so anyone could scan them and be taken directly to the website. This was a part of our 'always on' approach as well as giving the project visibility at a street level.
Visitors: 12,543
Contributions: 987
Cotswold District Council: Tackling the climate emergency

When Cotswold District Council's bid was confirmed in round one of funding, their goal was to make their draft Local Plan "green to the core." a . Both Commonplace and Cotswold District Council were aware that making such a plan would cover a lot of different areas, so decided to create a number of different theme pages that were clearly accessible from the homepage. For example: Sustainable Transport and Air Quality, Biodiversity, Green Infrastructure etc. Each one was packed with useful information and followed by space for people to submit their own thoughts on the topic.
Some had Heatmaps attached so respondents could simply drop a pin on a specific area and leave comments on that exact location. Like all other Commonplace consultations, transparency is absolutely key for building a good relationship between authority and citizens. This is why all responses are live and able to be agreed to, to better gauge public consensus.
Visitors: 11,789
Contributions: 2,894
Click here to read about the three bespoke solutions which we created for these projects.
Levelling Up Funded Projects:
We have supported both Round one and Round two applicants to uncover local needs, wants and ideas - in order to write compelling, evidence-heavy bids for Leveling Up Funding.
Doncaster: Saving heritage assets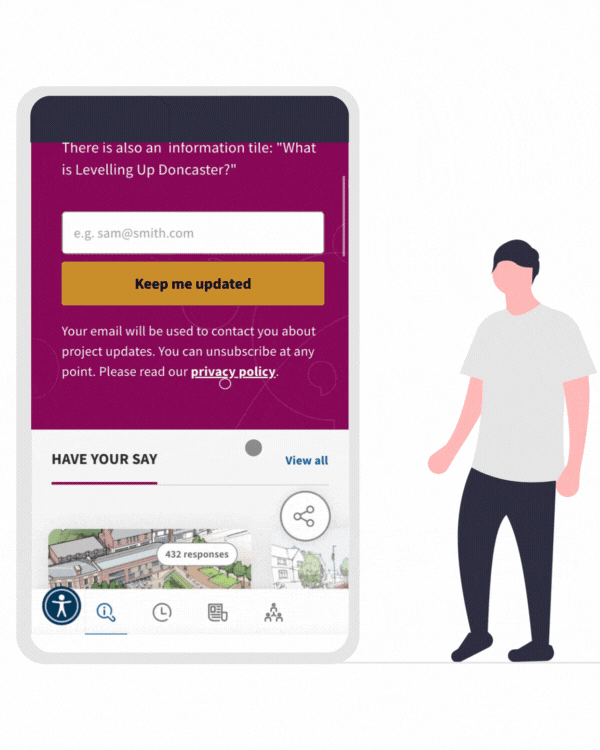 Doncaster Metropolitan Borough Council submitted a bid for £17.4 million to improve the built environment, including cultural and heritage assets, and achieve town-centre regeneration. Thanks to their partnership with Commonplace and Locality, they managed to engage over 2,000 people in under two months. By tapping into the local knowledge of residents, business owners and frequent visitors, the council could identify true local priorities and gain the needed insight into the bid.
Our bid was voted 8th out of the 75 that were approved in England. 305 were submitted in total. We definitely think our success is down to the quality of the community engagement that occurred. - Christian Foster, Head of Programmes at Doncaster Council
Following this, they also submitted a second bid using Commonplace. To achieve far-reaching engagement as quickly as possible, Doncaster Council decided to use social media promotion. Commonplace tailored the campaign specifically to the needs of Doncaster Council. Facebook and Instagram were used over a period of two weeks in June 2022, targeting residents within the Borough of Doncaster, which includes the suburbs surrounding the town of Doncaster, as well as the specific areas of Doncaster North and Edlington.
Visitors: 13,645
Contributions: 2,049
Lewes Council: Your Newhaven
Lewes Council were also successful in winning £12.6m in funding in order to support the local fishing industry in Newhaven! We have helped them to communicate their ambitious plans with the local community.
Visitors: 8,642
Contributions: 1,212


Those who used the platform to gain insights before bidding for Leveling Up funding include:
Town Funds Projects
We have also supported the UK's £3.6bn Towns Funds - Through using Commonplace to host their community engagement, Blackpool Council (3272 visitors) gathered local insights on housing, revitalizing shopping and visitor offers, transport, skills and education, and health and well-being. The feedback has been hugely positive, with priorities including addressing the proliferation of HMOs through the development of housing quality, a year-round economy, improving the town centre, attracting new businesses, investing in transport and improving mental health and homelessness care.
Other Commonplace supported towns fund projects include:
---
If you are interested in securing government funding yourself or would like to engage with communities on a funded project, get in touch with one of our engagement experts to get started.
---