DLUHC-funded PropTech win uses voice technology to bring planning into the modern age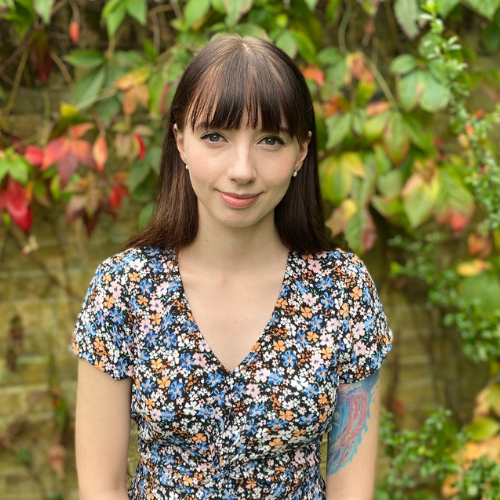 By Charlotte Cooper | Mon, May 23, 2022
2 min read
Commonplace and VU.CITY are collaborating with Dacorum Borough Council to drastically improve the way that local citizens get involved with local planning and better understand the future of their area.
With a new Commonplace engagement website, residents can now easily leave suggestions about the future of Hemel Hempstead directly from their smartphone and is the first engagement project of its kind to incorporate voice note technology and 360-degree screenshots of the 3d model as part of the consultation.
Dacorum Borough Council's recent Local Plan identified that the continued regeneration of Hemel Hempstead is a key priority for the local community. This includes an 'Opportunity Area' in the south, known locally as Two Waters. Through Commonplace's map-based technology coupled with VU.CITY's 3D visualisation software, residents will now be able to easily visualise changes and share their thoughts on improvements that can be made to that area.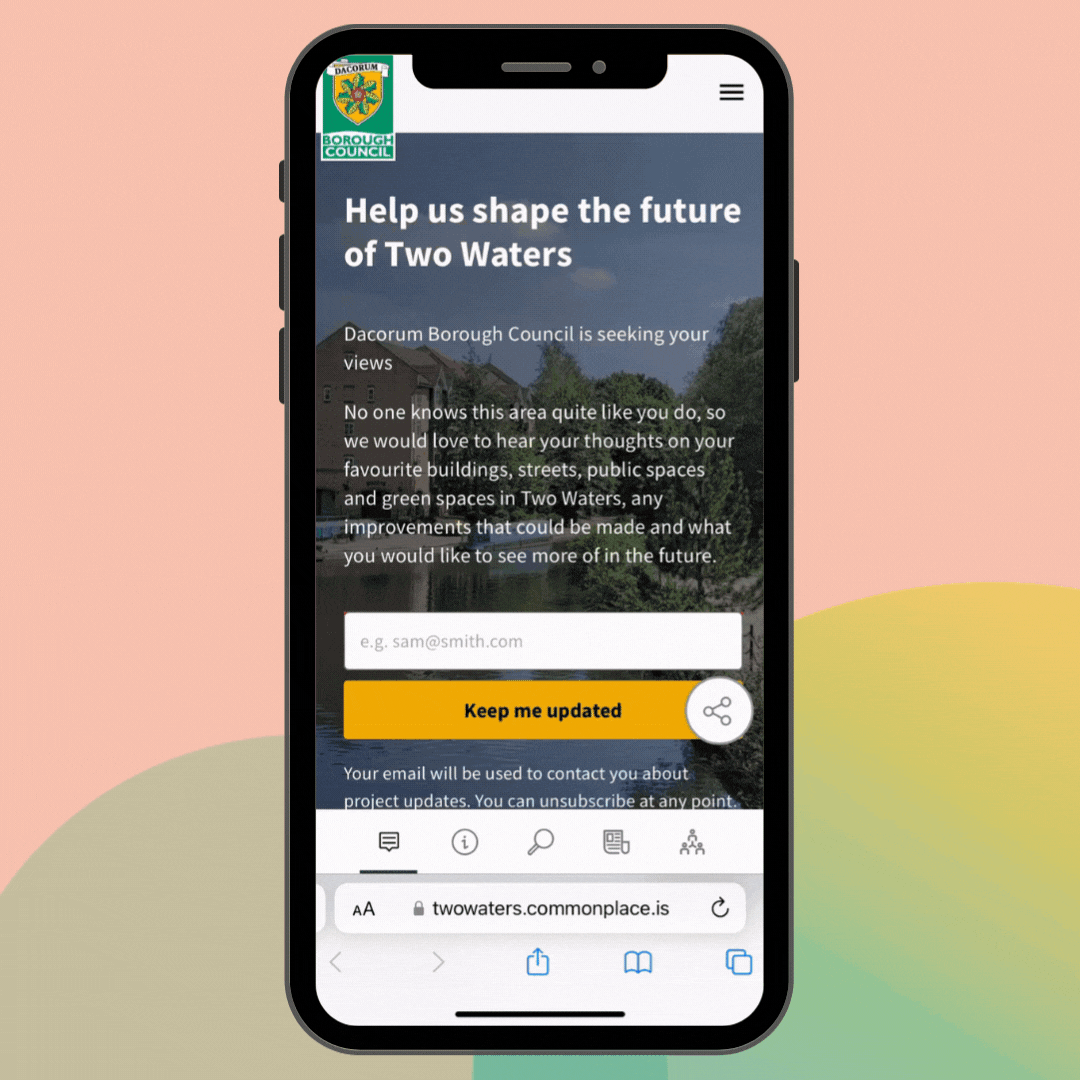 Dacorum won funding from the Department of Levelling Up, Housing and Communities' (DLUHC) PropTech Engagement Fund, and is working with Commonplace to develop an inclusive, digital-led strategy to reach their local community, making it as simple as possible for residents to share their opinions and perspectives.
"This is a great chance for residents to have their say about what makes Two Waters special to them, using the latest engagement technology. The feedback we receive will help us to prepare new guidance and shape the future of the area." - Cllr Alan Anderson, Portfolio Holder for Planning and Infrastructure.
An online hub provides access to all publicly available materials, informational maps, surveys and polls. There will be images, which can be commented on as well as clear visualisation of project timelines.
The new online hub incorporates a news update platform; residents who previously subscribed to receive planning updates will continue to receive them. Subscribers can easily be notified when planning applications being published or updates are made to existing ones.
It also features a brand new feature for the Commonplace platform, Voice Capture. For certain questions, the public will now be able to record a voice note for an answer rather than typing one out. Not only does this bring a new layer of emotion to answers given, but makes it much easier to leave thoughts on the go and gives a more human element to these responses.
Planning and architectural drawing can be difficult to interpret and often can't show a full street context. To make the impact of planned developments easier to understand, the new hub uses interactive 3D images from VU.CITY. This way, the need to imagine what the finished developments will look like is gone! Replaced with a movable immersive 3D image, which shows how the proposal has been carefully considered and will fit in with the surrounding areas.
Transparency about the planning process and clear opportunities to get involved are essential for people to trust the system and have a greater sense of belonging and wellbeing where they live. Commonplace's own research shows that trust in the planning community needs vast improvement with only 27% of the participants in Commonplace's survey believing local people had any say in planning decisions.* 3D visualisation will help improve trust and transparency between all the stakeholders on a project. Through better collaboration, there will be more participation in decisions as this 3D content aids understanding of complex local planning issues.
*1000 people surveyed: Download the Commonplace "Engagement for the Future" eBook here.
---
---
Media Contact:
Co-Founder & Customer Success Director
Notes to Editors:
Commonplace
Commonplace is an online engagement platform which allows local authorities and developers to connect with the whole community, hear their voices and make better, more inclusive decisions about places and plans. Commonplace identifies what's important to communities. It pinpoints the key locations and topics local people are talking about, making it easy to integrate feedback into plans. We have launched over 1,200 community engagement projects with their customers, engaging 3.5million community members across the UK, Europe, North America and Asia.
The company has grown steadily, winning investment and awards, and engaging over 4 million people through more than 1,500 citizen engagement projects. It has set the standard for digital engagement in the UK and overseas, being used by over 100 local government and development organisations to improve community involvement in place making.