The PropTech Engagement Fund: A step towards more involved communities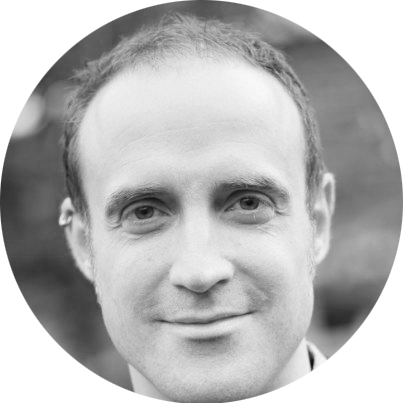 By Mike Saunders | Wed, Nov 3, 2021
3 min read
Following the government's Planning for the Future white paper, their new PropTech Engagement fund is placing the promised emphasis on using online tools to better include the community in local planning decisions.
With 13 local authorities chosen to share the £1,000,000 fund and test how digital tools can boost engagement in local planning projects, we can't wait to see what kind of innovations will be made in the coming months. As you probably know, we're all about digital first engagement strategies, so a scheme like this is a great step towards creating more continuous citizen-centred conversations about places and planning decisions.
---
Want to create your own digital first engagement strategy?
---
What is the PropTech Engagement Fund and why is it interesting?
The department for Levelling Up, Housing and Communities created this fund because they recognised the importance of digital tools and how they can achieve better engagement in planning. Local authorities were invited to submit bids to run pilots for schemes designed to boost engagement in Local Plan consultations, better publicise proposed developments, or to analyse consultation responses. This is all in an effort to truly modernise the current planning process and create a more accessible and interactive experience for local communities.
The result? Several new and unique ideas have been presented by planning authorities. Selected projects include:
Watford Borough Council planning to create a new QR code system for residents. These will allow them to view an interactive map and easily access planning information.
The London Borough of Hounslow building a 3D online map to help citizens better visualise proposals.
Greater Cambridge Shared Planning using online tools to get data outside of the usual consultation process, including social media comments, blogs and their own news posts.
"We want to use digital technology to make the planning system fit for the 21st century and empower people from all backgrounds to get involved in decisions that impact their communities," - Minister for Housing Rt Hon Christopher Pincher MP
He goes on to mention the blend of tools that could best improve engagement.


"From scannable QR codes giving people local planning information straight to their mobile devices, to interactive online maps, these digital pilots will help us create a more accessible and transparent system and ensure people are informed, engaged and can have their say."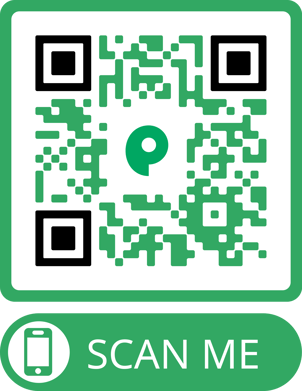 Example of a Commonplace QR Code. An easy way to get people directly to your engagement website.
We are most excited about how this fund could shape the future of local planning and master-planning. With more accessible tech and the community increasingly involved through a blend of on and offline conversations, barriers to engagement that drive positive change could be a thing of the past.
Improving Plan-Making
Another benefit of using a digital first engagement strategy is how it can help break down some of the typical barriers that stop people engaging. Historically, Local Plan consultations have quite low engagement from the local community. Whether it's inaccessibility, fear or confusion about what 'being involved' really means, these are issues that a clear ongoing online conversation can help stop.
Technology can also be used to encourage groups who are typically underrepresented in planning decisions to participate. For example, minority communities, renters and younger people may find an online hub that their friends and neighbours are already using much more appealing.
We work with a large number of councils to create plan-making websites and have seen first-hand how putting an emphasis on digital tools can boost participation. Using a combination of visual content, interactive maps and community-relevant language, we're here to help better engage communities at all stages of the plan-making process.
You can check out some of our projects here:
---
Book a free consultation now to see how you can up your engagement for your local plan
---
Mapping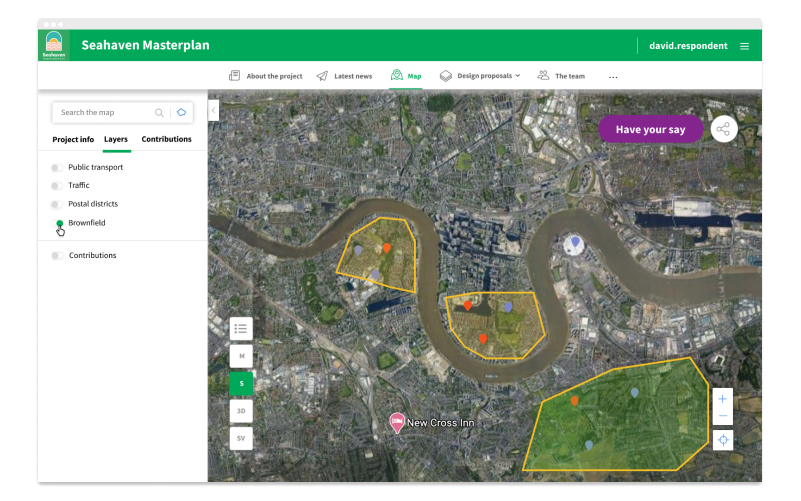 The government's recent 'Planning for the Future' whitepaper highlighted the importance of digital mapping as part of the planning and development process. We couldn't agree more! There are so many benefits of clear, visual map-based planning beyond ease and accessibility to local citizens.
For example, the flexibility of our engagement maps encourages a shared understanding of a community's needs. Engagement partners can create custom shapes to draw attention to specific areas and even add informational layers so users can more easily understand the context of the project.
When it comes to gathering insight, you can invite local residents to simply drop a pin and answer bespoke survey questions chosen and designed by you. Our partners have collected tens of thousands of on a single map project, all of which are visible to the rest of the public. By adding this layer of transparency, it creates a bigger sense of trust between an authority and their local people. With clear evidence that each comment is part of a big conversation that includes the whole community, people are much more likely to engage.
Working with local councils, we have seen that this approach can dramatically increase both participation and levels of positivity: 66% of our community support plans when they are put before them.
---
---
Open continuous conversations
Online tools also pave the way for a more open and continuous conversation about planning. Local Plans are often only updated every five years, so people are more likely to be engaged if they already understand the issues in their local area and are involved in meaningful conversations around those topics.
Digital strategies and engagement websites can help as they allow local authorities to share constant updates with the local community. This could be via a news feed, social media, email or even through post. Having a direct line of communication helps keep local citizens in the loop and we hope that this fund will help create even more open channels between authorities and their local communities.
If you're ready to try a digital-first engagement strategy, book a free demonstration of our platform right here!
---
---
For full info on the PropTech funding, check out the government website here.