5 barriers to community engagement: and how to overcome them!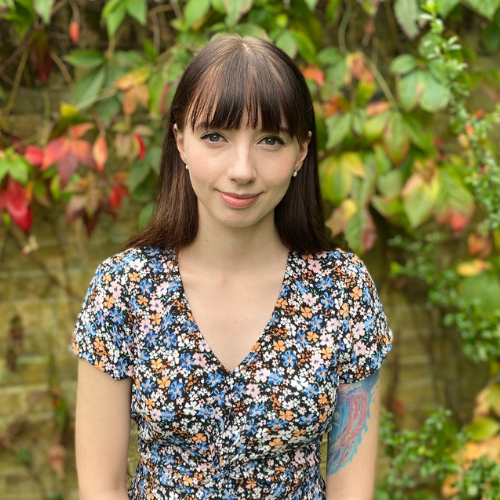 By Charlotte Cooper | 02/03/23 09:00
4 min read
Community engagement is a crucial step in any local project, so taking the time to break down any communication barriers is absolutely vital.
Local citizens want to know that their feedback is valuable, plus who better to highlight the needs of the area than the people that live and work there? If you want to get the full and honest thoughts of the community around your project, a good first step is making sure you've removed any hindrances that might stop them sharing.
People care about their neighbourhoods, so giving them the tools to quickly and easily access information and present their views makes planning not only interesting, but real.
So, what are the main community engagement barriers and how can you break them down? Let's take a look.
---
Want a more personalised look at the potential barriers to your project? Just book a free consultation and our expert team will be more than happy to help you create an effective community engagement strategy.
---
Community engagement barrier 1: a lack of trust
Engagement and trust go hand in hand - one simply cannot exist without the other. Because of this, one huge barrier to successful community engagement can be a lack of trust between the citizens and those running the project.
This can stem from a number of different places, including:
Believing their thoughts won't be heard: In a

recent survey

, we asked over 1000 people in the UK who had the greatest influence on planning outcomes.

58%

thought the local council,

40%

developers, and only

27%

believing local people had any say.
Distrust of planners: When asked to rank whose views they listened to before deciding on whether or not to support local development, the same survey revealed that the most trusted were residents associations and other locals with councillors or their local MP being much less trusted.
Thinking that there's no desire for the community to be involved: 52% of people we asked said that new planning decisions were all taken 'in secret to avoid a public backlash.'
To break down this barrier, you need to clearly show how much you value the input of the community and that this process isn't being done just because it's a legal requirement. It's more than just a survey or a map, it's about having an open dialogue with everyone involved.
One way to do this is to have a longer and more involved consultation process. Trust is built over time and longer involvement usually leads to more constructive engagement and more strategically planned projects. Engagement should be a conversation, not just a one off survey.
Community engagement barrier 2: Inaccessible tech
One common barrier to community engagement is also one that's part of the solution. Technology.
We strongly believe that 'digital first' is a great method for giving the public maximum access to any kind of project. However, this doesn't have to mean digital-only. While months of lockdown helped so many people get computer literate, not everyone you want to target may have the ability to engage online. For example, a recent survey by Age UK has shown that over 2 million over-75s are still digitally excluded, and that's on top of those in other age brackets who may have unreliable internet or lack of resources to get online.
The solution?
At Commonplace, we always advocate for a blended approach to community engagement. Digital tools are a great way to enhance existing planning methods rather than replacing them completely. For example, you could run a survey online but also have paper copies available to fill out. Commonplace has an easy option to add in any physical data you collect to your digital surveys so all your answers are in one convenient location.
Don't forget to consider exactly how people will be checking out your engagement project as well. Over 80% of Commonplace customers use a mobile to interact, so not having a mobile-optimised platform could make it harder for a huge chunk of your audience to give their opinion.
---
Want to learn more about combining online and offline engagement to engage the community?
---
Community engagement barrier 3: Lack of awareness
Throughout your life, how aware have you been of community projects going on around you? More importantly, were you aware that you could have a say in how they were shaped?
In our recent citizen engagement report, 48% of people said they had never even been aware of a local planning consultation. However, this is not because people don't have the appetite for it with 71% of people saying that it was important to them 'to have access to regular updates on planning issues.'
So, how do you create awareness? To break down this barrier, it all comes back to communication again with plans like this needing to be part of a longer and ongoing conversation. Our research shows that four times more people take part in consultations on Local Plans when these are part of a number of local conversations rather than just a one-off event.


Community engagement barrier 4: What does citizen participation mean?
Another engagement barrier is that many people aren't exactly sure what it means to 'get involved.' Does it mean taking part in and organising meetings? Contacting planners directly? Leading public opinion? In our research, many people were scared to participate as they thought they'd have to take charge and they didn't want to risk appearing 'stupid' or 'ill-informed'.
To tackle this, people not only have to have access to information, but they need to properly understand it as well. This where the 'digital first' approach comes back into play. Having a platform where all information as well as what's required of the public is clearly presented is key. This doesn't just mean having a website, as a digital strategy could also include following up with emails, sending out regular social media posts and finding out exactly where the community usually turn for local news and updates, both online and off.


Community engagement barrier 5: Current engagement is low
One simple yet massive barrier is simply that the current engagement in local planning is very low.
Only 27% of our survey sample had taken part in a planning decision. Not only that, but of those who had engaged, twice as many had signed a petition to oppose a development compared to those who'd actually attended a public meeting.
What's the solution? Encouraging more engagement ties in all the previous points and then some. If the community trusts you, has access to your plan, is aware of what you want and knows what it means to participate, they are far more likely to get involved.
It also helps to be as transparent as possible with your data to show that the community is actively being listened to. For example, with the Commonplace platform, map comments and survey answers can be made publicly available. This means that local people can see that their neighbours are getting involved and are more likely to join in too.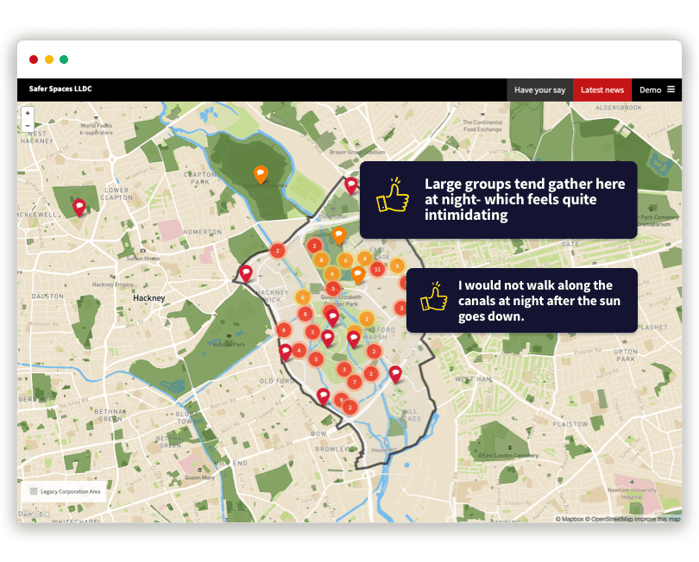 If you'd like to find out more about citizen engagement barriers, make sure to download our 'Engaging for the Future' report here.
Ready to tear down some barriers and engage the community?
---
Organise a free personalised demo of the Commonplace platform.
---