Commonplace's PropTech Engagement Funded projects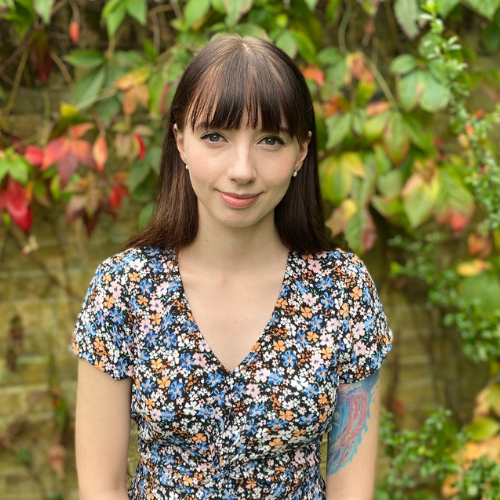 By Charlotte Cooper | 21/03/22 18:01
5 min read
The winning bids for the second round of the PropTech Engagement Fund have just been announced! 28 local authority projects have now won funding to better use digital tools to increase engagement within the planning process.
---
Have you won funding and ready to engage better with your local community around planning? We've helped multiple Local Authorities gather insight and implement their funds in an effective manner. Just book a free consultation below to find out more
---
We've been following the Department of Levelling Up and Housing (DLUHC's) PropTech Engagement Fund since it's launch and couldn't be more excited to see the winning bids. This round of funding was open to all Local Planning Authorities and offered up to £125,000 for a successful single application or £300,000 for a joint application. Over £3.25 million from the PropTech Engagement Fund will be spent on 28 projects across England trailing cutting edge digital tools to make the planning system more open, engaging and accessible. Each new application had to fall into one of five categories:
Masterplanning
Council-Led Development:
Estate Regeneration
Community Development
Wildcard
'Modernising the planning system and using digital technology will help increase community participation in local decision making, including underrepresented groups such as renters and those from black and ethnic minority groups. By empowering communities and giving local people greater say in shaping their neighbourhoods, towns and cities in this way supports the government's efforts to level up across the country.' - DLUHC Press Release
Increasing public engagement in planning through technology is what we're most passionate about. We've helped several previous PropTech winners both secure their bid as well as create thorough engagement plans so they can involve more of their residents in upcoming projects.
Wondering if we can help you too? Take a look at some of our own PropTech collaborations (both live and upcoming) below:
Watford Planning

The first PropTech Engagement Funded project to come to public fruition, Watford Borough Council (WBC) were one of just thirteen authorities to win up to £123,000 from the first round of bidding.
With a plan to make Watford's planning applications much more accessible to the public, Commonplace and WBC worked closely together to place interaction with residents front-and-centre in any upcoming developments. Their website now live, residents can easily engage and share their thoughts via an accessible web platform at any time of day. Specifically designed for ease-of-use on mobiles, residents can see exactly where any planned developments are on an interactive heatmap. By clicking on the highlighted areas, you can easily see the full details of the proposal including: address, size, stories and even mocked up images of the finished project. There's then an option to leave a comment so opinions can be easily shared back and considered. All comments are open to the public to keep all communications transparent and that public sentiment is clear.
Take a look at the full planning website
Learn more about the development process


'The projects include using 3D interactive maps and virtual reality to help local people better envisage proposed new developments in their communities and encourage them get more involved in planning locally.' - DLUHC Press Release

"There was huge competition for this funding, so I'm delighted that we've secured a significant sum of money to work with Commonplace on this important project. We want to enable more residents to engage with planning applications, so that all sections of our community are helping to shape our town. The innovative and more accessible platform provided by Commonplace allows us to do this, by providing a new visual platform and map tools where members of the public can view." - Elected Mayor of Watford, Peter Taylor
Dacorum Borough Council
A PropTech work in progress, the digital planning pilot for Dacorum Borough Council focuses on encouraging positive participation with their next draft Local Plan.
This was based on four key areas:
Reach: Reach more people in a quick and innovative way

Engage: Use a Community engagement hub to capture feedback and maintain ongoing communication with community

Visual: More easily convey proposals & change with images and 3D mapping

Output: Produce more accessible reports and data for the community
Commonplace and Decorum Borough Council worked together to craft their digital-led strategy after considering the best ways to reach their local community. This meant careful consideration of the journey that the public would take when getting involved and making it as simple as possible for them to share.
This, of course, started with a dedicated online hub for all information to be made publicly available. This included interactive informational maps, surveys and polls, uploaded images that could be commented on as well as a clear visualisation of the project timeline.
One thing that was considered was how they could make best use of their existing relationships and assets. This included embedding the new engagement website into their existing newsletter on top of creating new email templates to make the most of their current mailing list. Plus, with the Commonplace News Feed feature, subscribers can easily be notified when planning applications being published or updates are made to existing ones.
In order for changes to be more easily visualised, Commonplace proposed using Vu.City 3D images. This way, the need to imagine what the finished developments will look like is gone! Replaced with a movable immersive 3D picture showing that the proposal has been carefully considered and will fit in with the surrounding areas.
Offline integration was also included to create the most rounded strategy possible. This included an updated flyering strategy printed with Commonplace QR codes so anyone could scan and be taken directly to the website. This was a part of our 'always on' approach as well as giving the project visibility at a street level.
'We need a modernised planning system which fully embraces digital technology to create places in which people take real pride.

By bringing the planning system up to date with the latest methods, we are ensuring that communities can have more of a say on the development of their town, city or neighbourhood.' - Rt Hon Stuart Andrew, Minister for Housing
Cotswold District Council: Being 'green to the core'

When Cotswold's bid was confirmed in round one of funding, their goal was to make their draft Local Plan 'green to the core.'
Councillor Rachel Coxcoon, Cabinet Member for Climate Change and Forward Planning stated that, "It is so important that councils make the planning process, and other consultations, as easy as possible for people to access, understand and then provide their feedback. It is key for transparency and helping people effectively take part in local democracy."
Cotswold District Council were looking for real depth and granularity in the data they wanted to collect and Commonplace's previous successes around Town Planning had shown exactly what they were looking for.
Launched earlier this month, their project website had already received over 600 contributions. Both Commonplace and Cotswold District Council are aware that making a plan that's "green to the core" will cover a lot of different areas, so decided to create a number of different theme pages that are clearly accessible from the homepage, for example: Sustainable Transport and Air Quality, Biodiversity, Green Infrastructure etc. Each one is packed with useful information followed by space for people to submit their own thoughts on the topic. Some have heatmaps attached so respondents can simply drop a pin on a specific area and leave comments on that exact location.
Like all other Commonplace consultations, transparency is absolutely key for building a good relationship between authority and citizens. This is why all responses are live and able to be agreed to, to better gauge public consensus.
Take a look at the full planning website
---
Have you won funding and want to see how it can best be implemented on behalf of your citizens? We're always here to help out. Simply book a free consultation below and our friendly team will be more than happy to show you the work we've done for similar projects and how we can help you!
---