Festival of Place 2022: the Commonplace catch up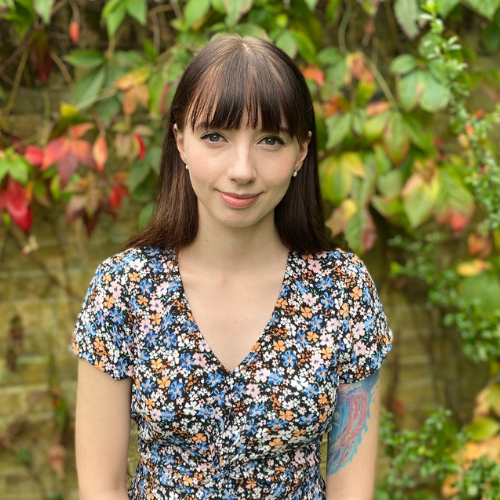 By Charlotte Cooper | 25/07/22 09:00
2 min read
We recently attended The Festival of Place 2022 at BOXPARK Wembley and learned a lot about how people are coming together to make a positive social and environmental impact on place.
If you missed the event, you don't need to worry! We're here with our quick recap covering our learnings and favourite moments from the day.
Let's go…
Experiencing Place
One key theme highlighted at the event was how all people experience places differently. For example, a child's perspective is different to that of an adult, a planner's is different to the average citizen, not to mention the different senses of safety groups can feel in different areas. Time of day plays a part, and even the layout and planting patterns of a park can be perceived differently by people from different cultural backgrounds.
As a woman and a parent, this is of course also part of my lived experience. It was nevertheless great to hear Dr Ellie Cosgrave (a Lecturer in Urban Innovation and Policy at UCL and Director at Publica) speak at the recent Festival of Place about 'Feminist urbanism: Gender impacts of housing and placemaking.' - Dorrian O' Neill, Commonplace Business Development Manager
She discussed how placemaking, spatial planning and regeneration disproportionately affect women because they are more likely to live in social housing, take public transport and be caring for someone else.
We got insights into how we can get this right. It must include bringing women into the co-design process early on to foster a sense of trust and belonging. This way, we can make sure everyone can use and enjoy all that city life has to offer and foster a sense of safety from the threat of violence, harassment and intimidation.
---
Check out Commonplace's own work combating violence against women and girls.
---
This was just one of many panel discussions and workshops held by experts including authors, scientists, city leaders, designers and community workers who looked at how we could break down silos in the industry and tackle major issues when designing and creating inclusive places to live, work and enjoy.
It was also great to have our Commonplace purpose underscored by what we heard. Having a transparent tool for engaging with the public and having within it demographic analysis, means we can track the way different people feel about their spaces and bring these different perspectives to bear on decisions as data.
ESG: Secrets, lies and myth-busting
At this talk, speakers Rachel Miller (Investment Director Housing Growth Partnership), Pete Gladwell (Group Social Impact & Investment Director, Legal & General) and Paul Clark (Co-founder and head of Land Partners) discussed the importance of ESG (Environmental, Social and Governance) in place and how short-term thinking needs to be combated in this sector.
We are in the market for shared values not shareholder value - Paul Clark.
As in our own webinar on this topic, it was pointed out how tracking cost and adding a monetary value to these principles can be tricky and there's a nervousness among investors about linking contract performance and returns to social value KPIs. However, it was also mentioned about how that isn't the only measure of success and the S in ESG has its roots in the health and wellbeing of the surrounding people. Putting time and effort into social value planning results in better outcomes overall, helps create meaningful decisions, better returns and reduced risks in the long run.
Catch up with our ESG webinar.
Other notable talks
Delivering quality and energy efficient home at sale: This talk featured Nicola Clayton (Head of project development, Project Etopia), Nick Hillard (ESG Lead, Tide Construction and Vision, Modular Systems) and Rory Bergin (Sustainability Partner, HTA) and covered the future of energy efficiency in the built environment including how modular systems have 40% less embodied carbon than a regular building.
Workshop: Sketchy City - Creative design for urban health: Interactive workshops are always fun to try out and we had a great time with Stephan O'Malley (Founding Director, Civic Engineers) and Kate Langford ( Programme Director, Impact on Urban Health) showing how architects and designers need to consider the impact of urban health on communities in their future projects.
---
If any of the talks piqued your interest, we're always available to have a chat to show you how Commonplace and digital engagement fits into creating better places.
---