Engagement trends for major infrastructure projects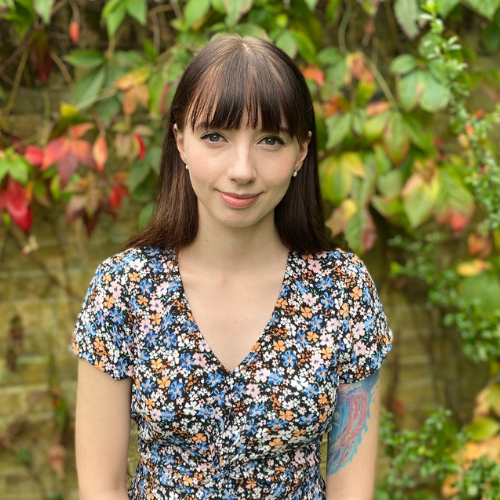 By Charlotte Cooper | 09/02/23 09:28
5 min read
Infrastructure projects affect people near and far from where the actual project is based. Although the projects are often sanctioned by national governments that override local objections, their local impacts are huge and need to be addressed, communicated and mitigated. The projects bring large changes to local areas and surrounding environments, making community engagement vital.
Once major infrastructure changes have been agreed upon, local communities can do little to shape the project headline. It is a very different scale to what people unaffected may think of as standard impactful local events: local plans, neighbourhood regeneration, new housing estates, funding allocation etc. Projects like the huge redevelopment of Euston Station and the surrounding area can fundamentally reshape localities for generations and indeed, force localities to change around them. They need years to complete and require massive supporting infrastructure that, although temporary, impacts localities for years.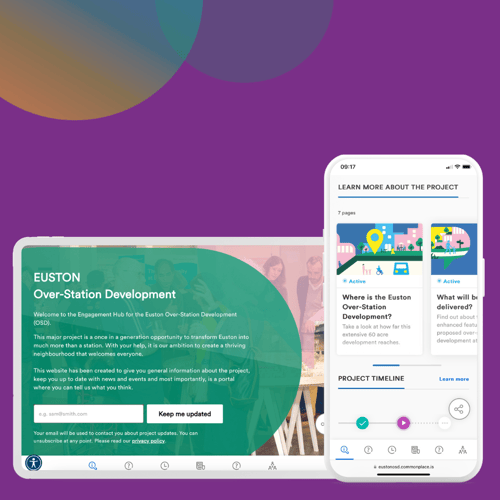 In most locally-impactful projects, the local community can affect the ultimate outcome: how money is used, which areas need to be upgraded and what's most important to them. Not everyone is left happy, but the local mechanisms and local politics are there to be used. Not so with a major infrastructure project. If a new train line is being built or a motorway expanded, community voices can't change its location nor affect the money already allocated and plans that have been drawn up. So what benefit can community engagement actually bring to projects this huge and the communities impacted? Actually… quite a lot.
For us, it starts with reframing the purpose of a community engagement project. Updates still need to be given and opportunities launched for locals to interact and understand a mammoth project. This way, such daunting builds can become more approachable with communities developing a more positive and functional relationship with both the contractors and the project.
From our work with contractors like Mott Macdonald and Kier to engagements around huge projects around offshore wind farms, let us walk you through our top benefits as well as a few of our favourite Commonplace examples.
Notice of impact
Firstly, a project the size of (for example) a new motorway, junction or a major urban extension is going to have a massive impact. This isn't limited to the area immediately around construction either, as heavy machinery may have to be brought in from miles away; new access routes forged for materials to get to the site, or workcamps set up in neighbouring areas. One challenge is getting information about all this work to the people it will affect in a manner that's both timely and simple to understand. While, as a contractor, you may have every lorry movement planned for the next 3 months, it isn't as simple as copying and pasting that information onto a static web page for people to see. It's simply too much information for anyone outside the construction operation to absorb.
The solution? Having an engagement hub that can evolve and be updated with construction. For example, the HS2 project used Commonplace to create a number of different websites for each segment of the project: HS2 in Camden, HS2 in Hillingdon, HS2 in Oxfordshire etc… with each website regularly and specifically updated with the construction works that would be happening around that segment of the route. This way, all information is presented in a much more digestible format. Interactive maps were also implemented so people could have a more visual representation of where the work was happening, helping to avoid any surprises around construction.
Get information out fast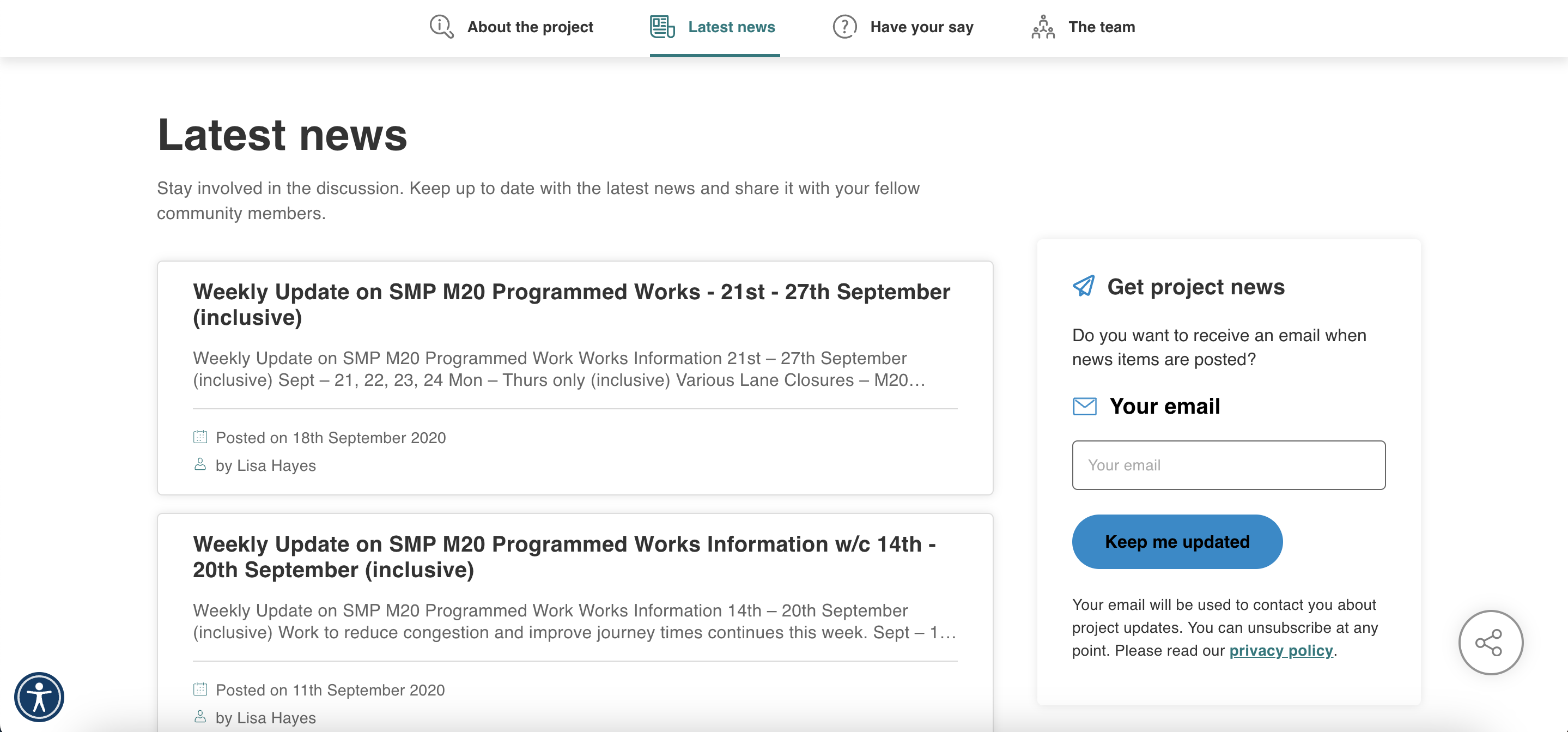 In the age of social media and instant messaging, there's really only one way to get any news out fast - digitally. If construction routes are changing, roads closing or nighttime work starting, people are going to want to know as soon as possible so they can manage their lives around the obstruction.
Highways England used Commonplace to engage people around new motorway projects all across the country - projects that needed periodic road closures and local diversions so work could be done. In order to help people avoid the headache of discovering a road closure on the way to work or suddenly finding motorway traffic diverted to their local roads, they sent regular emails to all their news subscribers to let people know of the upcoming changes.
What the community can impact in local infrastructure projects
While the planning aspects of most infrastructure projects will be signed off months before local ground is broken, that doesn't mean the community can't or shouldn't have any input on certain aspects of the project. At a very local level, community engagement is very much needed to limit disturbances and keep the relationship between the local community and the project as smooth as possible.
Infrastructure engagement tools can also be used to spread benefits given by the company around the project, like community grants, job training and placement schemes around the project, or contracting local businesses. They also give locals a visible and accessible impact. Because of this, it can even warm attitudes to such loud and often noisy projects by maximising local benefits to mitigate immediate negatives.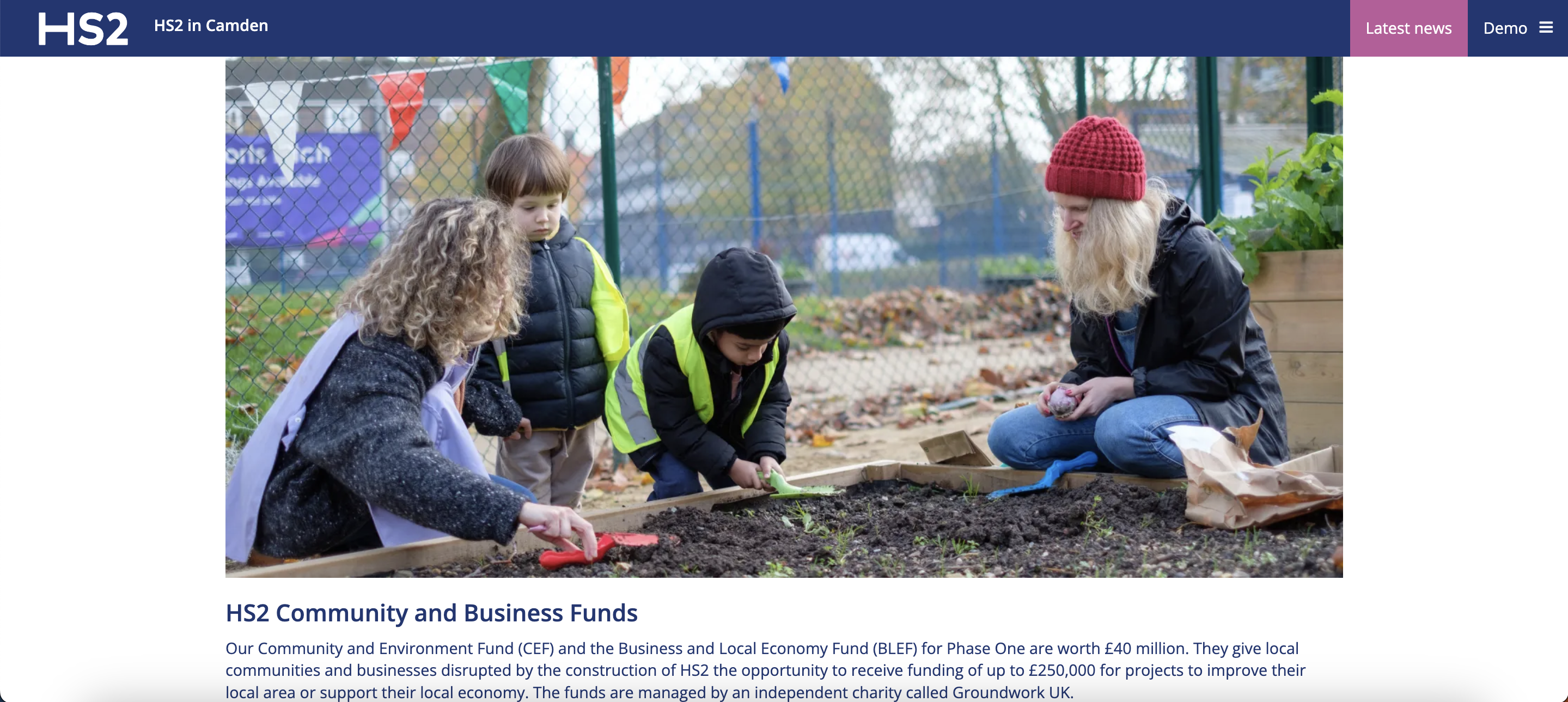 For example, during one of the HS2 projects, a loud diesel generator was used for nighttime work. Through engagement on the Commonplace, the contractors saw the complaints and switched to a quieter alternative. Commonplace's characteristic features - ease of use and transparency - help the community express its concerns and push for action. HS2 also used Commonplace to spread the word about their Community and Environment Fund (CEF) and the Business and Local Economy Fund (BLEF). Each gave local communities and businesses disrupted by the construction of HS2 the opportunity to receive funding of up to £250,000 for projects to improve their local area.
Be systematic and logical
For a project as serious as major infrastructure change, you'll need an engagement platform that is as system-minded as your project. Having facilitated a great many infrastructure community engagements over the years, we know what's needed:
We work long-term to keep updates flowing across the years of your project

With the ability to create multiple local web pages as needed, we can help you understand both the wider reach across the country as well as hyper-local needs.

We enable information to flow easily and allow a curated space for that interaction. You've probably already seen how social media can become somewhat of an echo chamber for negative opinions, especially when it comes to infrastructure. We can help curate a place where people can voice their opinions, whether negative or positive, and give you the opportunity to address them directly.
Previous infrastructure community engagements
Want to see more in action? Check out some of our live Infrastructure engagement Commonplaces below!
---
Want to find out more about how Commonplace can help with community engagement around your next infrastructure project? Just have a chat with one of our experts today!