The future of housing: What did we learn at the CIH Housing 2021 conference?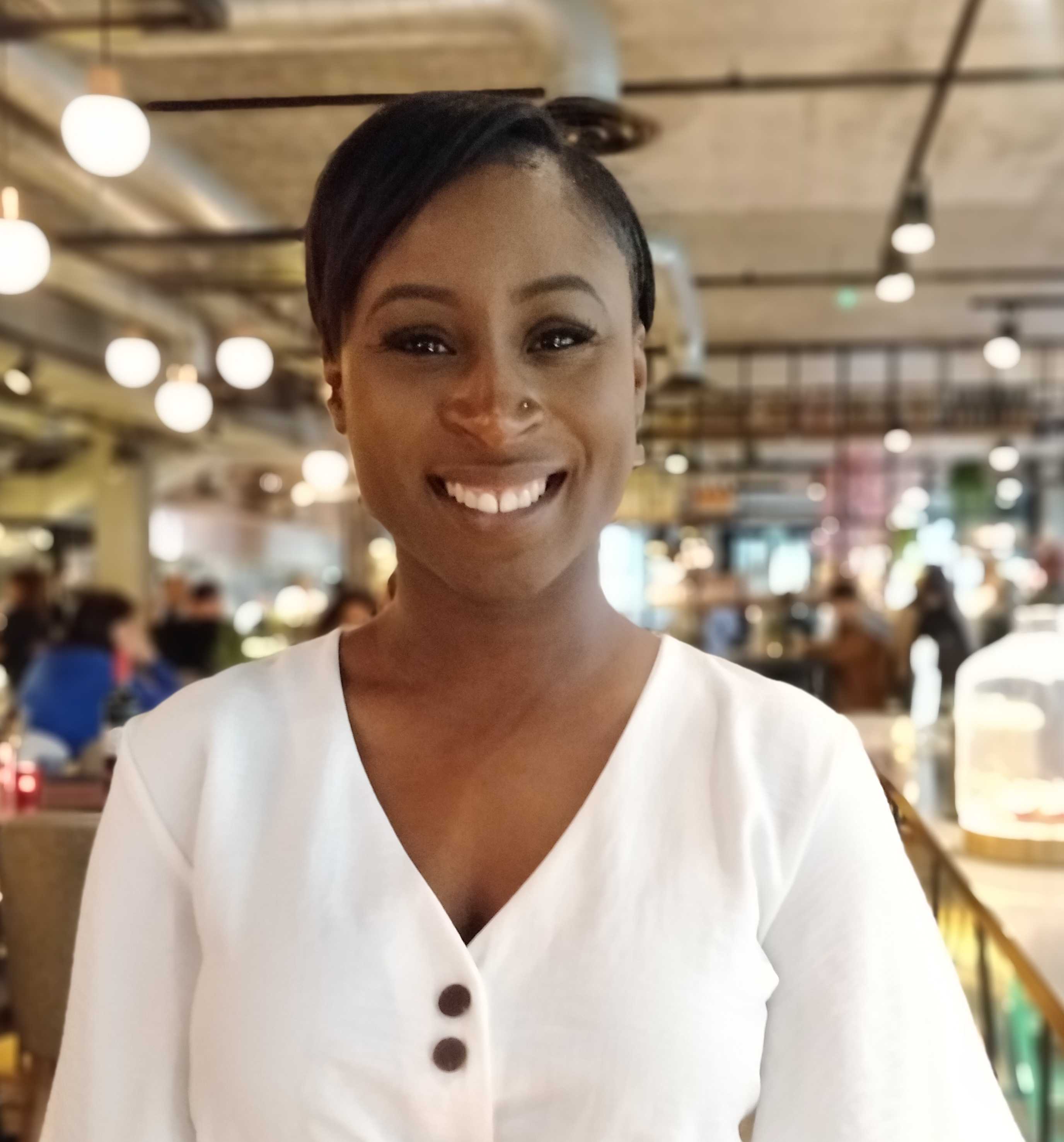 By Nouvella Kusi | 15/09/21 10:28
4 min read
Last Tuesday, we arrived at the Manchester Central Conference Complex for the Chartered Institute for Housing's annual conference, Housing 2021. After two long years, thousands were able to gather to gain a collective vision for the industry's future.
Across several stages, we explored the measures needed across the housing industry to address what many have long since labelled the crisis we find ourselves in. How will we practically head towards a net-zero carbon reality? How will the lessons of the past, and the impact of current affairs, nationally and globally, help us reimagine the future of living?
A range of organisations took to the floor, sharing their latest learnings and 'tenant-first' best practices, alongside several keynote speeches designed to inspire hope once again to jumpstart much needed, industry-wide change. The golden thread running through this year's conference was digital transformation, and how to do this effectively whilst keeping tenants and residents at the heart of the process.
A catalyst for change
"Seismic events usually act as a catalyst for change". A message delivered by CIH Chief Executive, Gavin Smart, in the opening address, but a sentiment reiterated throughout the conference.
The Grenfell tragedy, for example. After years of tenant feedback, investigations finally led to the policy implementations to ensure residents were living in safe accommodation and were really being listened to.
We then saw this reality globally, through a large percentage of the workforce adapting to remote working as a result of the Covid-19 pandemic. Overnight, several individuals and organisations became reliant on digital infrastructure that hadn't previously had so much asked of it, and living space unsuitable for working. Covid-19 has accelerated a trend that was already happening in the sector - a move to best meet how we receive, digest and interact with information.
A long-term approach
Among these organisations? Housing associations. Research shows that roughly two-thirds of UK housing associations started their digital journey because of Covid-19. Although this was a response to a large-scale emergency, it became recognised that a digital approach boosted efficiency, agility and adaptability. Not only this but, digital transformation was a vital part of understanding your customer base, what their needs are, and acting upon this information effectively.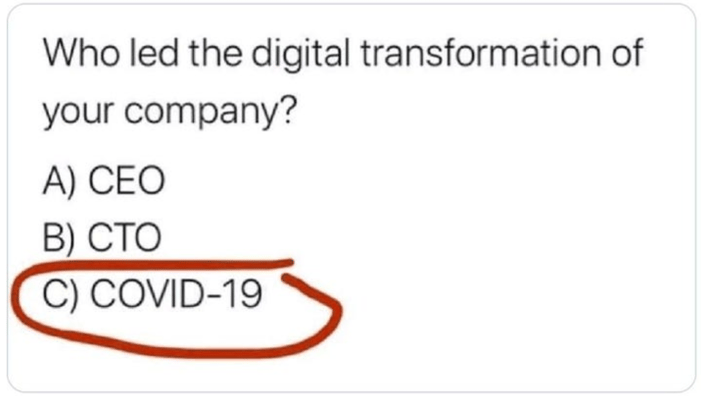 For some, this journey began way before the pandemic. Social housing provider, Housing Solutions, shared their digital transformation journey, which began way back in 2016. Their forward-thinking efforts to find new digital solutions to modern-day challenges ranged from traditional touch customer touchpoints, like the website, and self-service portals, to more progressive elements like chatbots and voice recognition.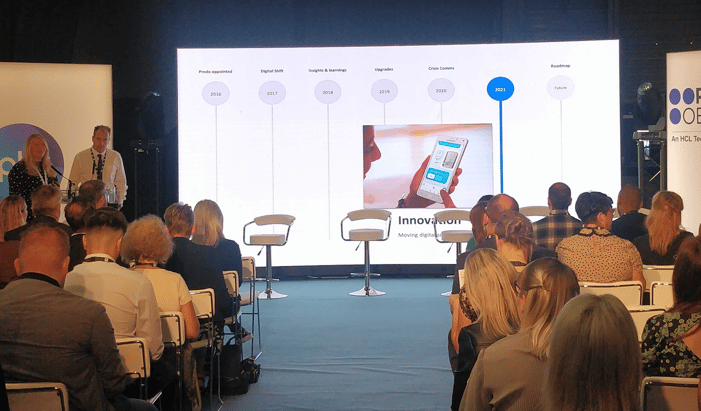 Their 5-year journey meant both their tenants and their organisation were able to more easily adapt to the changes the pandemic called for, and the key to their success was through continued consultation and surveying of customer sentiment.
So, why delay digital any longer?
Despite the evidence seen through examples like Housing Solutions, and the benefits widely experienced through adopting a digital approach over the pandemic, many are still reluctant to rely heavily on alternative methods. Many in the housing industry have viewed digital solutions as a meantime measure, and not a long-term requirement.
A panel discussion featuring representatives from Watford Borough Council and Cambridge City Council highlighted that digital solutions were useful to help meet the local need temporarily, but that traditional face-to-face methods shouldn't be abandoned. The goal of digital transformation however is not to replace all human interaction with faceless, virtual interaction, but rather to combine the two to provide the most enriching, and adaptable experience, for all involved.
---
Read our blog on the benefits of a blended approach.
Read our blog on Arnstein's ladder for more on various ways to engage.
---
Digital present, digital future
What we incorporate into our ways of living and working now, becomes the foundation of our future. There are valuable lessons to be learned from the likes of Housing Solutions - namely commitment to a long-term vision, and an openness to change. Resistance to digital transformation needs to be overcome as the digital way is here to stay. A common argument against a digital approach is digital poverty; the concern that people will be left behind without access to the internet or digital devices.
This is where strong leadership and collaboration comes into the equation. The need for decision-makers and housing providers to take the lead in equipping and up-skilling residents was highlighted during the conference.
Kathryn Fox-Rogers, COO of Johnnie Jonhson Housing, acknowledged that helping to close the digital divide will look different for each organisation, but suggested that it could form a vital part of the social value obligation many housing providers are committing to.
Either way, it is undeniable that eventually, helping to close the digital divide will become a necessary part of ensuring better living standards for lower-income residents and tenants.
Collaboration reimagined.
In a later panel discussion, Nick Mennell of Willmott Dixon reminded us that the key to disruption in any sector is being open, honest and working collaboratively to create a cultural shift, to make progress. Change won't happen overnight, but it will require everyone to engage differently.
In the same way, meeting the expectations set out in the social housing white paper will require a collaborative effort and better engagement. Chapter 5 of the Social Housing White Paper emphasises the need for landlords to hear the voice of the people and to continuously improve their tenant engagement. Is a purely offline approach the way to make this happen?
CEO of Public Practice, Pooja Agrawal, highlighted that progressing out of the housing crisis will only come about as a result of a people-centred, place-based approach. This, again, can only efficiently be achieved by a tailored, inclusive and continuous engagement with a digital component.
But as recognised by representatives from Willmott Dixon and Procurement Hub, there is a collective responsibility on both public sector and private sector entities to make this happen. During the keynote speech by the Shadow Secretary of State for Housing, Lucy Powell, we were reminded that during the early stages of the pandemic, collective problem solving was the way forward. We saw collaborative efforts between private and not-for-profit prevent a wave of evictions at a crucial time for many.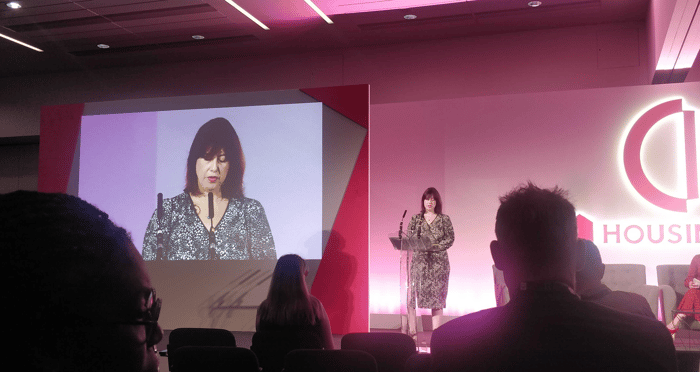 So, what do we need to do differently to see widespread digital transformation play its role as part of the solution?
We need a stronger, more ambitious (but attainable) vision for the future.
We need to see greater collaboration, between landlords and residents, and the public and private sector.
We need strong, open-minded leadership. As decision-makers, we need to lead the way for change. This is not to say abandon traditional methods, this is about leading the integration of future-proof methods into everyday life.
We need better engagement. We need to ensure tenants and residents are being catered to, present and future.
We need to act urgently. The impact of the housing crisis reaches beyond the financial, into the social, and personal. At least 22 million adults and adults are affected by the state of housing in the UK. They find themselves in unsuitable and unaffordable housing, feeling unheard, and uncatered for.
As stated by Paul Kitson, the Executive Director of Markets, Partners and Place at Homes England, the full, long-term impact of Covid-19 is still unknown, but gathering insight and feedback is the key to shape action moving forward.
"Seismic events usually act as a catalyst for change". Digital transformation will form part of that change.
---
Want to see how Commonplace can help you with your tenant engagement?
---