The importance of community engagement for estate regeneration and development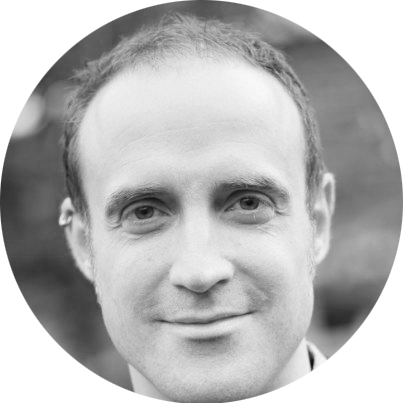 By Mike Saunders | 27/09/16 19:50
3 min read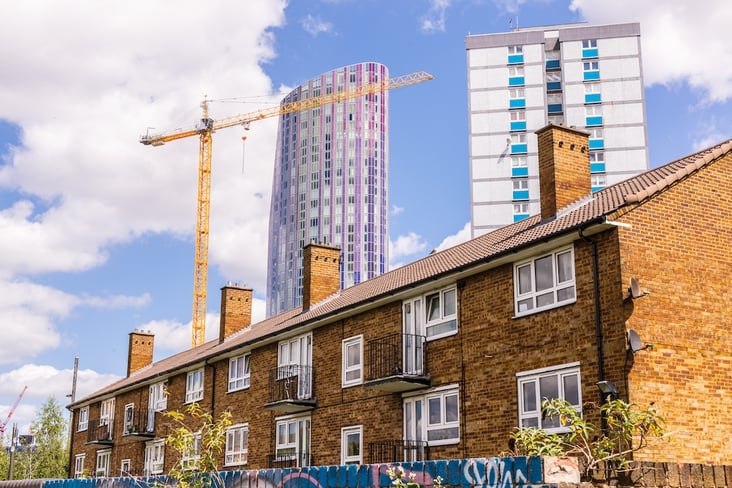 ---
London mayor, Sadiq Khan, has made it his priority to quadruple the number of "affordable" houses in London. His election pledge, to build 25,000 such houses a year seems a herculean task, given the capital only added 4,880 "affordable" homes last year–the lowest since 1991 when records began. Khan himself has history and experience of housing as a local Councillor, and has recently associated himself with community led regeneration projects in the capital.
According to the London Housing Commission hitting such a target would require, among other things, a lot of public land being redeveloped, convincing reluctant residents of council estates to embrace estate regeneration, and even building on the green belt.
Council estate "regeneration" or "renewal" is particularly important in central areas of London where new land is scant. It has triggered some of the most highly-publicised housing battles the city has seen in recent years. Large, stalled projects like Aylesbury estate in Southwark have demonstrated the problems with such urban regeneration projects, leaving residents stranded in ageing, expensive-to-maintain estates.
No doubt, the challenges are complex. In the Aylesbury case, activists argued that the regeneration process would result in years of disruptive construction, a more cramped estate, higher rents, a change in social dynamics of the estate, and the expulsion of some tenants to make way for more wealthy people. In his thoughts on housing, Khan has recognised these concerns and re-stated the importance of engaging local people.
"Crucially, it will ensure that local people are properly consulted on any new developments in their area. It's all part of my plan to finally get a grip on London's housing crisis after eight years of Tory failure."
In contrast, an inclusive, democratic approach has been successful at King Square estate on the edge of Islington. Unlike other regeneration schemes, this project enjoys substantial support from residents, because they have been involved in the project from the start. The project will see 140 new houses being built on the estate, which presently comprises 470 homes. The process began with a dialogue between King Square residents and council and evolved into a larger plan. By engaging residents at an early stage, they feel a sense of ownership in the project and have the ability to shape the future of their community.
But even when residents are involved, they have valid concerns about how the consultation process works, for instance:
Who is running the process?

If a private company, what other consultations have they been involved with in and were residents happy with them?

What decision-making power do local people have in the consultation process?

What guarantees are there that local people's view will be listened to, respected and turned into reality?

How can you make sure local groups are part of the official mechanism?
To alleviate these concerns, local authorities should:
1) Maximise community engagement
Local authorities need to engage residents as central participants in any decision to regenerate right from the start, and they should remain involved throughout the implementation of the plan.
2) Fair and equal access
It is critical that residents feel connected directly to the decision-makers who shape their communities, ensuring everyone's voice is heard, openly and equally.
3) Complete openness and transparency
Residents should be connected to an open forum, where they can see what other residents are saying about the proposal, and where they can discuss issues and ideas.
4) Ensure residents can contribute at their convenience
Nowadays people are time poor, which makes participation difficult. Online engagement tools let them submit their views whenever it suits and making information quick and simple to share.
Poplar Harca is a resident-led Housing and Regeneration Community Association in East London. To encourage community participation in a neighbourhood improvement project on Devons Road, they set up a Commonplace, believing that the input of residents would be vital in creating a balanced view of the community's needs. Over a 3rd of residents visiting the Devons Road Commonplace provided comment on the project. Many residents highlighted issues regarding safety & security, improvements to sanitation and improving public spaces. Offering an online engagement platform gave residents the opportunity to comment on what they like and dislike and how they wanted to improve the area in the future.
Bringing residents and council together early on in potential regeneration projects can make all the difference. It gives residents power and ownership over the future of their communities, allowing them to imagine the changes they might bring about–changes they may have originally resisted if they had been dictated by council.
Give residents the opportunity to shape the future of the places they care about through Commonplace, get a one-to-one demo.