Commonplace developer series: #5 post-occupancy evaluation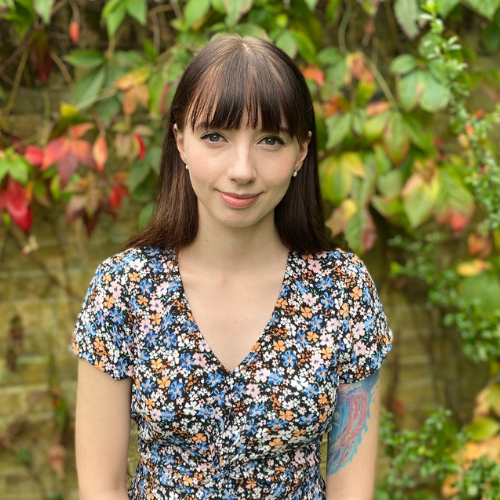 By Charlotte Cooper | Fri, Jul 22, 2022
4 min read
It's time for the final instalment of the Commonplace developer's series. Today, we're concluding with one of the last but most important parts of any building's life- the post-occupancy evaluation (POE). It is also the longest phase!
Post Occupancy Evaluations provide insight on how developments are performing in reality which can often by far different from how they were predicted to when first designed. Used to measure various factors from energy efficiency to tenant fulfilment, these evaluations are a key tool for making data-driven decisions throughout the life of a property. Ideally, developers and landlords learn from POEs and apply lessons to later developments.
The Royal British Institute of Architecture (RIBA) stated in a recent report that post-occupancy evaluations can make "buildings greener, reduce operational costs and increase user satisfaction." (*) Digitising post-occupancy evaluations (POEs) has been a great step forward in easing the process as well as speeding up the time it takes to identify and fix issues. Read on to see, with examples, how POEs can be created, measured and used to better your developments for you and the residents.
---
We're almost at the end of our developer's series! Catch up from the beginning with our handy overview below.
---
What is a post-occupancy evaluation? Why is it crucial?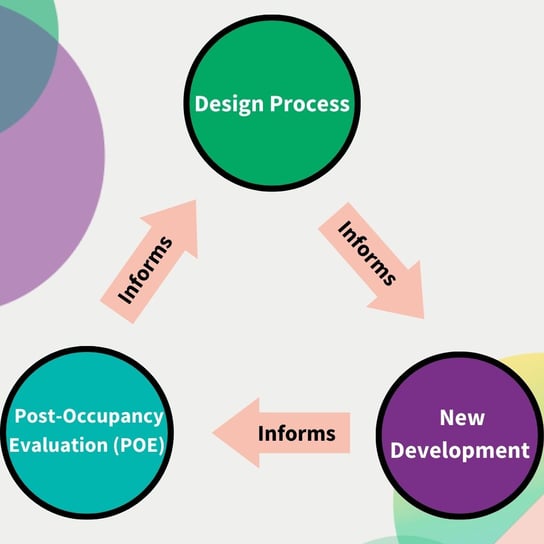 POEs are needed to find a building's performance gap. This is the difference between how the development was planned to perform versus how it's currently performing. Depending on the purpose of the development, the evaluation can be measured against a number of different factors:
Tenant experience and satisfaction with amenities, reputation and overall layout (quality of life)
Environmental impact and control over environmental conditions inside and in the surrounding area
Building impact on productivity
Staff and tenant retention and turnover
Review of design, procurement, construction, handover processes and operating costs
POEs also help residents inform buildings' owners if their home is energy efficient and if all amenities are being updated and used as intended. It's in everyone's best interest that these evaluations are performed well. After all, developers want to deliver buildings that are liked by the residents and competitive compared to similar properties in their area. Government authorities can use this data to inform regulation; landlords can see how their stock is performing and specify upcoming procedures in line with occupants' feedback. Even where a builder has developed homes for owner-occupation, having POE publicly available data from the residents, developers and planning authorities creates a bank of information that can be used for continued improvements of building standards as well as local planning in general.
Without the key data that POEs provide, developers can unknowingly ignore important fixes or even continue to make the same mistakes in future projects, wasting time and money.
Digital post-occupancy evaluations = better communication
Like much of the rest of this series, success in improving and smoothing the development journey boils down to clear, two-way communication between all parties involved. With digital evaluations, any teething problems with the property that can be addressed and solved before they grow into bigger concerns. So, how do these evaluations begin?
The review usually includes the following activities:
The scope of the POE should be identified immediately and it should be designed to focus on the outcomes of a specific project.
Communication with stakeholders (these are individuals or groups who may be affected by the POE e.g. the building owner, the building manager/staff and building residents/users)
Determining which data collection method to use and how the data will be collated
Conducting the study. This will need publicising as much as possible as a large proportion of the residents will need to take part to show meaningful results, especially in smaller developments where results can be skewed more easily.
Analysing the results and developing into actionable follow ups. This will also include reporting results and plans back to residents and staff to show the value of the data collected from the POE and to establish lines of accountability that are often not clear after the developer has left the site.
This is where digital platforms such as Commonplace come into play. Having one online hub to collect data from residents and staff, helps keep data central and makes it much easier for each stakeholder group to leave their opinions. With Commonplace's Select Feature, you can relate differently to institutional stakeholders and residents.
It's also crucial to identify any gaps in communication that exist and see how that's having an impact building operation which is where online tools come in. You can even provide in inperson opportunities that can be used to improve design and procurement on future projects - i.e events, in person survey events in and around the properties.
Example: YourQoL Barton Park

We're taking another look at the Quality of Life Foundation, this time at their post-occupancy work in the Barton Park development in Oxford. A mix of houses and apartments, "YourQoL" was a new community survey launched in August 2020 (6 years after the project's announcement) that found out what people really felt about their homes and neighbourhoods. A mix of open and closed questions in the post occupancy evaluation questionnaire allowed the residents to give answers that could be easily segmented while also being able to elaborate on their true feelings about their neighbourhood.
This shows where social value and post occupancy work can greatly overlap, as the way people feel their homes affect their daily lives and wellbeing can impact massively on the numbers that choose to stay and those that choose to leave. The results of QOLF's survey were largely positive; of the 25 people who responded in total, 17 were positive about living at Barton Park, 6 people were neutral and 2 people were negative. While a small sample, the responses clearly indicated that those that participated are pleased with the quality of homes, as well as safety levels and access to nature. However, it also revealed that more work needs to be done on creating a sense of community and belonging, with the local shops and shared space a suggestion to help to foster that.
This project also shows how POEs aren't the end of a box-check list as they have pledged to continue to host regular surveys, both online and in person, to chart progress in improving all aspects of life at Barton Park.
---
That concludes our guide to post-occupancy evaluations as well as our whole developer's series! As always, you can find all other parts of our guide listed here and , if you've found any of our points useful, please feel free to book a chat with us. We'll be more than happy to show you how our platform can help you at each stage of your next project.
---
*https://www.architecture.com/knowledge-and-resources/resources-landing-page/post-occupancy-evaluation-an-essential-tool-to-improve-the-built-environment