Commonplace developer series: #3 effective co-design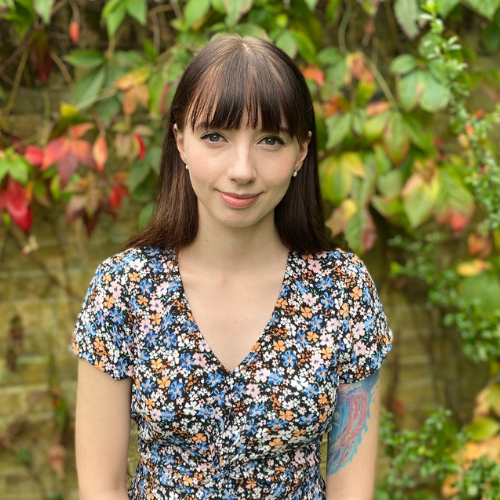 By Charlotte Cooper | Tue, Jul 5, 2022
4 min read
We're back with the third instalment of our developer's guide to Commonplace. This time, we're looking at how community engagement tools can be used as part of an effective co-design strategy. This way, local people can see and feel how they've helped shape the projects in their area.
Of all aspects in the development process, co-design is one which can really boost the social relevance of architecture and design in an area. Having the community's input in shaping the look, functions and outcome of a project can make it feel more integrated into the community and improves the relationship between developers/authorities and the public.
Many developers and designers want to achieve designs and buildings that impact positively on communities and neighbourhoods. Intent alone will not deliver this. What is needed is engagement, a process of co-design that brings the public into the process that will shape buildings, their use and their benefit to local people.
Community benefit is just one driver of development. market opportunity is another - and sometimes it feels difficult to reconcile the two. It is, however, an effort worth making and in this guide, we'll go through the main principles of co-design and show you which tools and techniques can help you craft an effective strategy so you truly have a place designed with all stakeholders in mind.
---
Discuss your co-design ideas with our expert team.
---
What is co-design and why it matters
Just as the name implies, co-design is the approach of actively involving and encouraging stakeholders in the design process - which can be done in a number of ways. From project investors to designers, to the eventual users, all opinions are invaluable. This is especially true in the built environment. New projects and renovations are built for both market opportunities as well as community needs, so (as with many stages in the development process) by inviting the local citizens to actively engage, you can design and build the best project possible.
Co-design illustrates how architectural planning should acknowledge more than just the building itself, but also social and environmental networks that it will become a part of. This can massively change how places are designed and, perhaps most importantly, the weight of different stakeholder's opinions when it comes to designing it.
Co-design captures one thing that Commonplace is determined to achieve, building better places together. Whatever process you are running with the community to get its inputs, Commonplace will help reach further and help curate the local conversation, as well as help disseminate the thinking from community meetings, design charrettes and other activities.
Let's answer the question 'what are the main principles of co-design' and see how a strong engagement strategy can hit them.
Co-design: Creating and maintaining relationships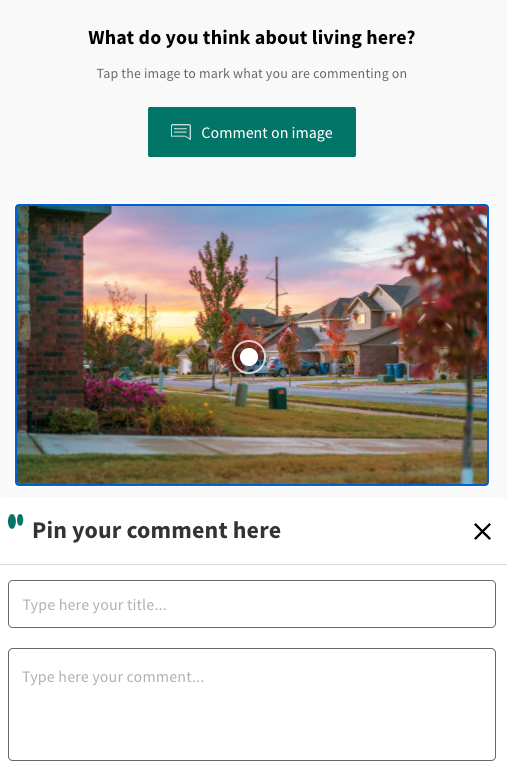 Co-design isn't possible without relationships, trust and social connections amongst stakeholders. Having a foundation of trust paves the way for real honest conversations, both positive and negative ones. If people feel comfortable enough to share their thoughts, a wave of negative sentiment shouldn't immediately worry you. In fact, it can be a great opportunity to better the relationship between you and local citizens. After all, trust can't be bought; it can only be earned. The more you acknowledge and talk with the community the better the overall experience and output. Taking time to read, answer and reassure concerns left on your engagement is a great way to foster respect between you and the community and discover perhaps unforeseen issues with your initial ideas. A big benefit of co-design.
Read our full guide on dealing with negative comments.
One way to encourage more specific comments is by showing design ideas early and using a 'comment on an image feature.' By presenting an image of suggested architecture or landscaping and letting people leave comments directly on it, you can gather more granular information on a design as well as giving the community more ways to leave their thoughts.
Designing for people with co-design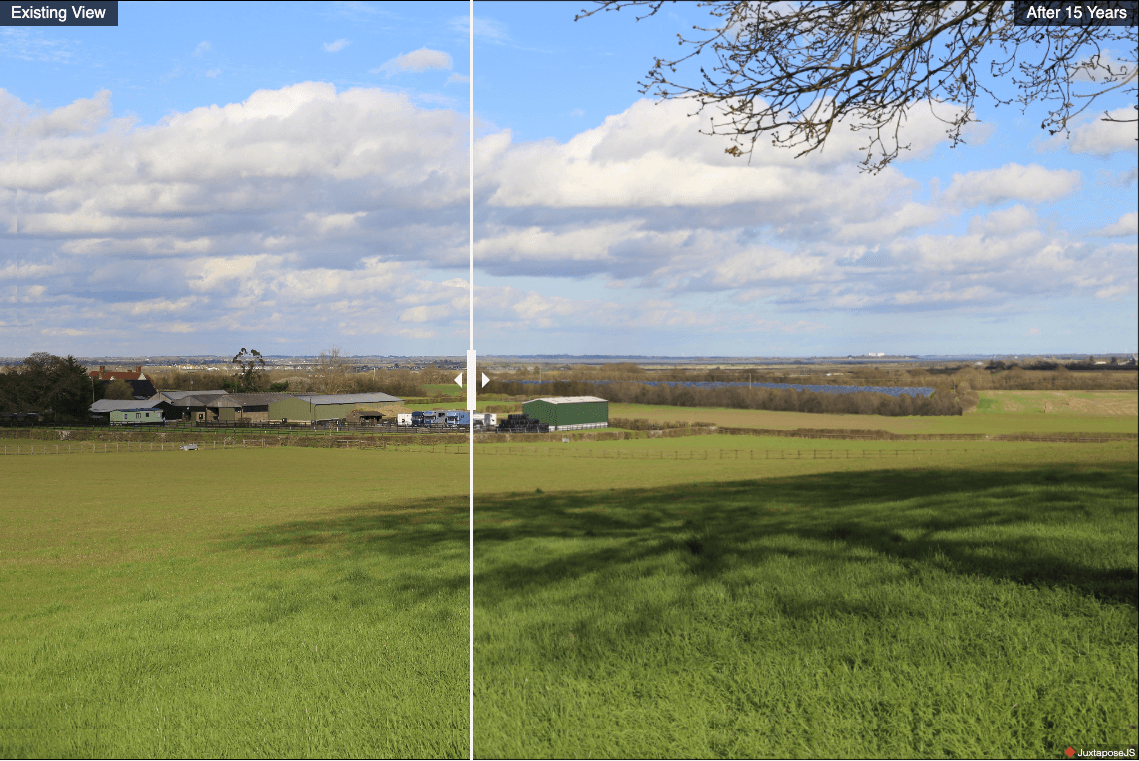 Designing for people is a frequently-declared goal fort designers and decision-makers. Good intent however, isn't enough as the community needs proof that developments are being designed and built with their lives and needs in mind. This is where you need to take active steps in fielding ideas from the community. This can be done:
Heatmap/Ideas Wall: Leaving design ideas is now as easy as

dropping a pin on a map

for the community. You can even overlay your own map design to give it the personal touch.
Social Media: If your data shows that you have certain demographics who aren't submitting ideas, you can reach them with a targeted

social media campaign

explaining exactly why you need their input. Then the finished project can be as representative of the whole community as possible.
In person drop in sessions: Co-designing can be done in person as well. Plus, a mix of virtual and physical tools helps reach as many people as possible.

With our offline pack

, you can advertise your strategy on the street and easily upload responses you receive at events to the rest of your data.
You can also illustrate the ideas you're going to take forward with a Before and After slider. A simple, but fun tool showing how much an area can be improved and how the community has helped improve it with their suggestions.
Shared power in co-design
One common complaint of new projects is a feeling of powerlessness in the community. This could be from lack of awareness, not feeling that their voices or issues are being heard, or not seeing their ideas being considered seriously. This creates trust issues and may amplify power imbalances between developer and citizen. When this is unacknowledged and unaddressed, quality and useful ideas can be lost and the overall project not optimally fit for purpose.
Actively encouraging co-design can help with that. To start, project information needs to be as easy to access as possible. All research, documents, decision-making processes and designs should be, not just publicly available, but actively shared and promoted. This can be as simple as setting up an engagement website and making sure to have separate pages for all relevant documents and recorded discussions. What's key here is to show exactly how suggestions from the public have made it into the project. For example, if you've utilised a Heatmap to gather design ideas, you can respond to individual posts to acknowledge them or create a news post/blog highlighting the designs you'll be taking forward.
And just like that, you've taken steps to make the public an active part of your design process.
---
By prioritising and encouraging co-design, you're making decisions with people with lived experience in the area. This also values professional and lived experience equally. If you're interested in including a co-designs strategy in your next development, our team will be more than happy to show you how. Just book a free consultation below and we'll get back to you ASAP.