Community Heatmap goes mobile first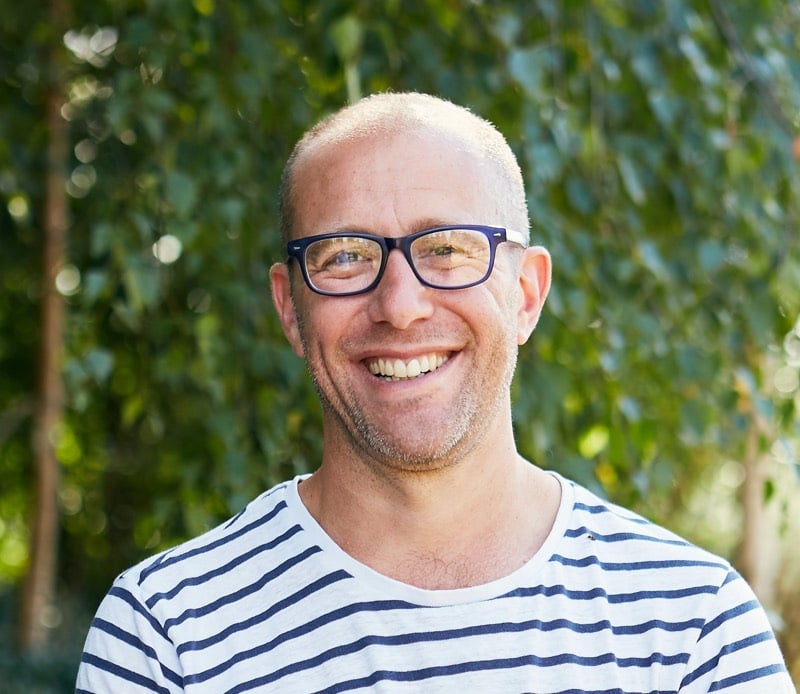 By Benjy Meyer | Oct 2, 2020 6:24:02 PM
1 min read
Fewer taps means more contributions
As the proportion of visitors to Community Heatmap projects has grown (it now exceeds 50%), we've put in place a mobile first strategy for our user experience design. It involved new skills, changes in process, but most importantly, a change in mindset. We expect the percentage of mobile visitors to grow, particularly as more of our high quality traffic is delivered via social campaigns including Facebook, Instagram, Twitter and Whatsapp.
We're working on a number of major changes to the Commonplace map-based feedback tool which we expect to significantly improve traction and conversion rates with mobile users. We've been studying user behaviour carefully in our dedicated UX lab, where we can analyse swipes and taps, pinches and pans (all important for zooming in on a map).
We've built a set of prototypes that have been tested with users. The next step is for our engineers to build the full solution into our code base. Can you tell, we're excited? It's a relatively big job and so we'll be releasing functionality in small tranches, rather than one big drop.
We've already delivered the first iteration, which was to make the Have Your Say button more prominent on the map comments page.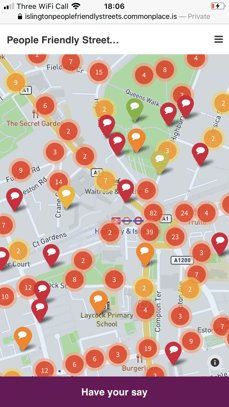 Look out for further changes to the mobile map experience, coming soon to a pocket near you. It's going to go along these lines...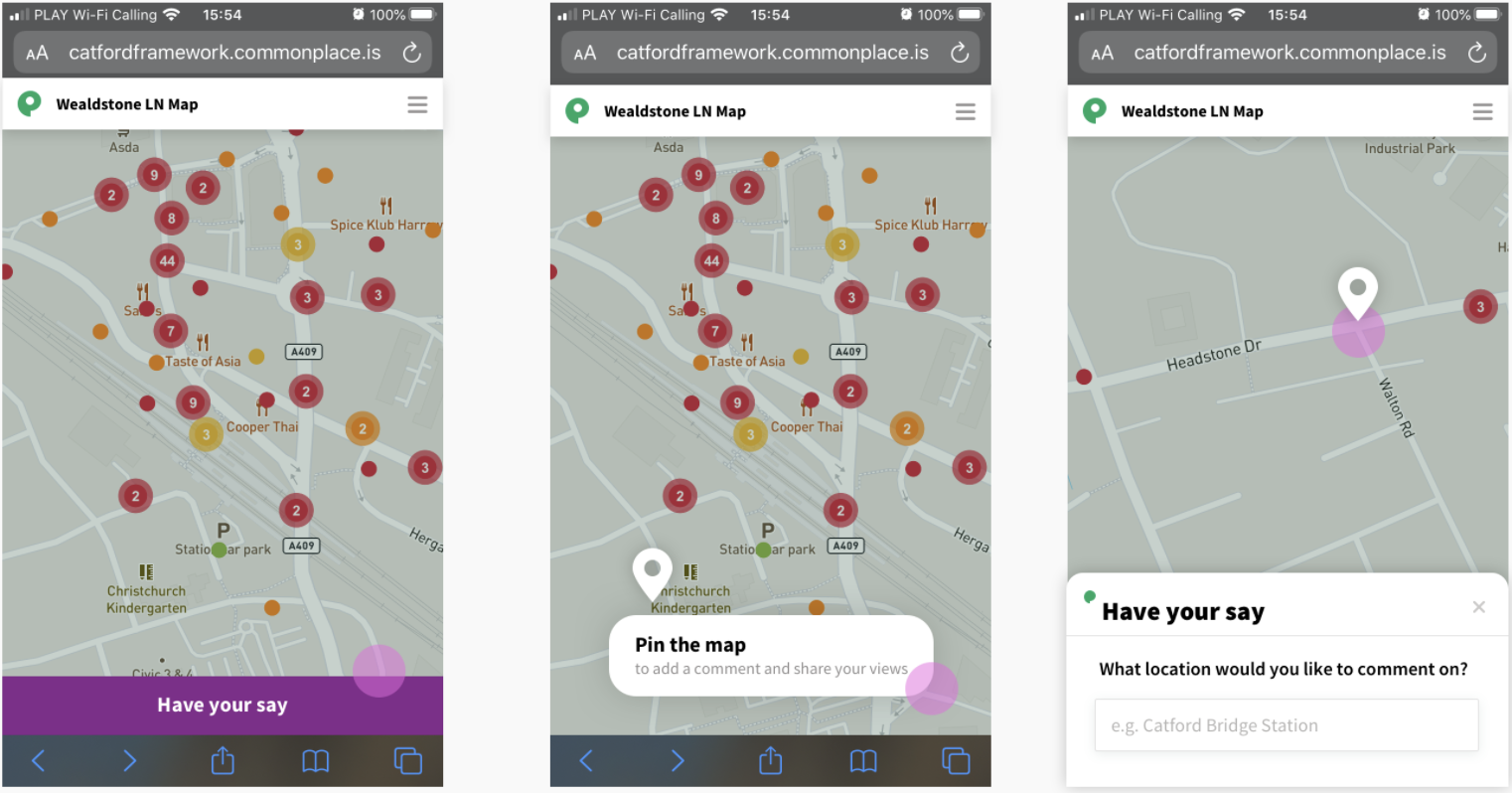 If you have any feedback on the mobile experience at Commonplace, don't hesitate to get in touch with us at product@commonplace.is
Happy browsing, take a look at all Commonplace projects here.
The Commonplace Product Team