The true meaning of team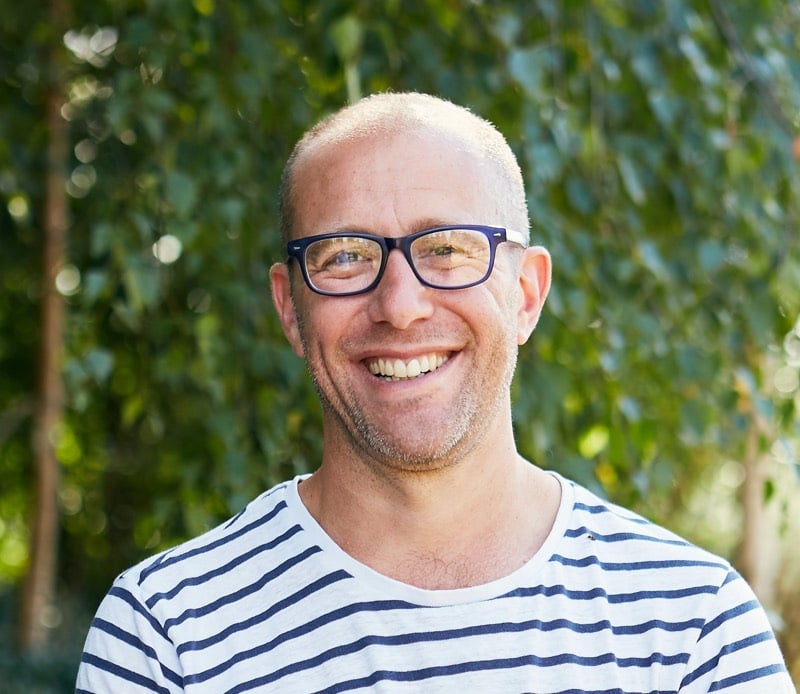 By Benjy Meyer | Nov 20, 2019 6:17:00 PM
2 min read
Invite your team members to collaborate on Commonplace
Commonplace is built around the idea of collaboration. Our mission is to connect communities with the places where they live work and play.
Now, you can also collaborate with your team when it comes to setting up and managing your Commonplace profile. Getting your Commonplace just right is critical to generating the expected level of engagement and conversion from the community.
And so we recommend working as a team on the finished article to maximise you and your colleagues' combined skills. We have the following roles available on Commonplace:
Admin:

can edit all content and manage team members.

Lead admin: the overall Commonplace project owner.

Tester: can review and test your Commonplace before launch.

Communications manager: can post news, reply to comments and see graphs and visitor stats on the dashboard.

Surveyor: can only view the Survey page to interview members of the public or transcribe paper responses.
You can easily invite your colleagues with a click of a button: 'invite team member'. You'll be asked what kind of role you'd like that user to have and then enter their email address to send the invitation. The invitation will expire after seven days and so there's the option to resend it, if you need. Equally, you can remove users who no longer require access.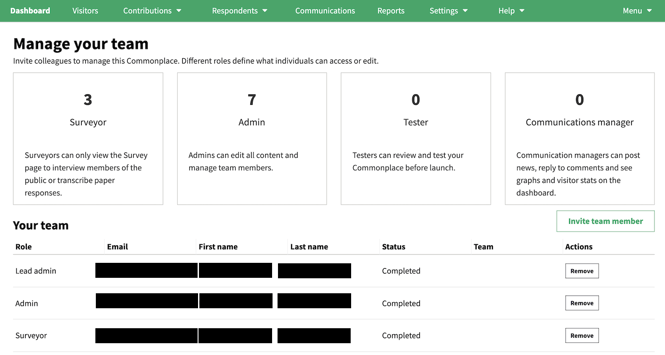 There's a number of different skillsets you'll need during the lifecycle of your Commonplace project, so do consider who to invite to help out with different aspects of the set up and management of your Commonplace:
imagery experts to deliver engaging photographs or artist impressions and capture your community's imagination
copywriters who can deliver succinct and engaging content on your landing pages, SEO keyword optimised too
research analysts who know how to structure your questionnaire
town and city planners who will want to understand and interrogate the responses on a design feedback or community heatmap
data analysts who can dig deeper into high volumes of data, identify trends and make recommendations
event organisers who are keen to engage the audience in face-to-face or virtual events
communications teams looking to build rapport with the community through our news feature
social media gurus responsible for promoting this project through digital channels
Be sure to keep your team page up to date. If for any reason one of your team departs from your organisation, you'll want to be sure that only the people which should have access do. Our platform helps you remain fully GDPR compliant throughout the community engagement process.
If any of your team members require training, help or support on the platform, don't hesitate to get in touch with your Customer Success manager.
The Commonplace Product Team