Active Travel projects - getting consent for change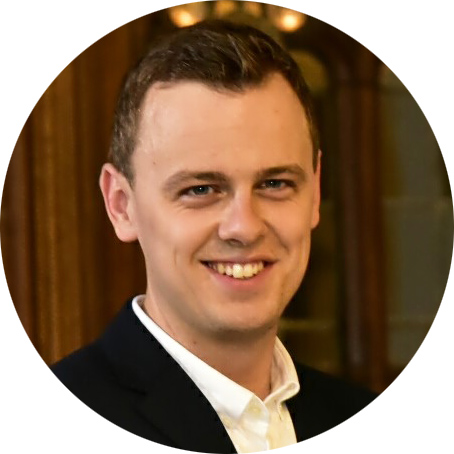 By Peter Mason | Wed, Oct 21, 2020
4 min read
The Secretary of State for Transport, Grant Shapps, fired a warning shot across the bows of local government on Friday, in a letter to councils expressing concern over the growing disquiet and protest against active travel measures being implemented across the country.
Threatening to pull the funding plug from councils, he warned that he was:
"not prepared to tolerate hastily introduced schemes, which will create sweeping changes to communities, without consultation". - Grant Shapps
With the country heading toward stricter lockdown measures, the prospect of less funding for active travel could well create a further challenge for an already stretched local government.
At Commonplace, we have been working with councils throughout the pandemic to ensure that transparency, openness and trust have been essential components of active travel projects. By facilitating communities to have a meaningful impact on proposals, we have helped generate consent for change from the people most impacted.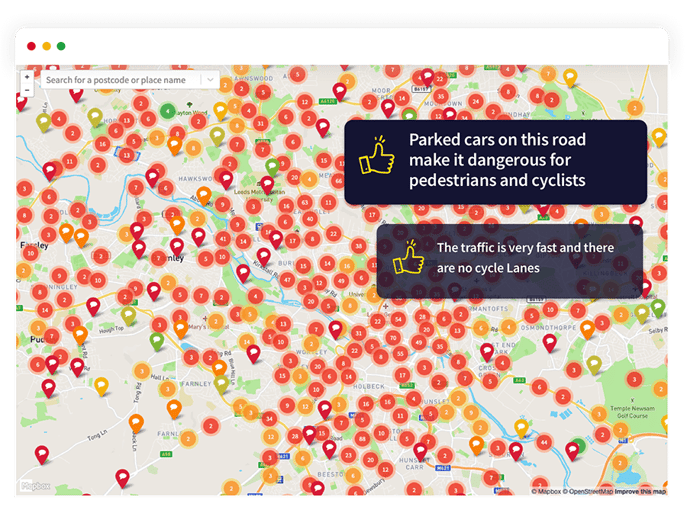 Emergency Active Travel
Earlier this year, as the impact of COVID-19 became apparent, the Government responded to the potential scenario under lockdown that would see a radical decrease in people using mass public transport to commute to workplaces.
Fearing a major spike in local car use instead, as well as dealing with concerns over safe social distancing, the Department of Transport (DfT) made an initial £250m available to councils in the form of the Emergency Active Travel Fund for COVID-19 related projects. The first round of a £2bn fund for active travel, the scheme set out to help councils:
Prioritise space for more people to walk and cycle where possible
Support social distancing around congested areas (such as high streets and town centres)
Released in 2 separate tranches, the first was for immediate temporary interventions to help alleviate the pressures associated with COVID-19. The DfT recommended that local authorities consider new ideas including:
Low traffic neighbourhoods
Pop up cycle lanes
Widened footways
Social distancing signage
The second, soon to be released tranche, is designed for longer-term projects that will help improve active travel infrastructure for years to come, but with added expectations from the Government following the Secretary of State's warning for meaningful engagement with residents.
How has this impacted communities?
Many active travel schemes have taken the format of Low Traffic Neighbourhoods and Schools Streets, using modal filters to move traffic out of residential streets and from around school gates during pick-up and drop-off times, onto main arterial roads.
They have been welcomed by those concerned about climate change, poor air quality as well as cycling and walking enthusiasts. The prospect of quieter residential streets with less passing vehicle traffic for many is a real positive. Growing evidence from pre-COVID-19 liveable neighbourhood schemes such as the Waltham Forest Mini-Holland programme indicate real improvements to health and wellbeing in the long run, as well as increased takings for local traders.
But for others, the breakneck speed of implementation has left communities feeling upset and excluded from the pace and impact of major changes made to their neighbourhoods. Well organised campaigns in opposition to schemes have pointed to longer journeys, concerns over emergency service access, and fears of a decline in passing trade for local parades and high streets. A growing number have taken direct action, organising protests and even seeking judicial reviews of council decisions.
Involving communities in decision making
Whilst much of the debate over low traffic neighbourhoods are tied to the success or failure of individual schemes, a major theme that runs through much of the disquiet over their growth is a fear that decisions are being taken without community consent.
An overwhelming majority of the schemes being introduced under the Emergency Active Travel Fund are being introduced using the already existing Emergency Traffic Order (ETO). Unlike its less urgent cousin a Traffic Regulation Order (TRO), an ETO allows a council to implement a new traffic scheme immediately, enabling them to draw down on Government funds quickly. Instead of a pre-implementation consultation, the ERO also allows for schemes to start straight away, with a review at the 6 month mark at which point the scheme is judged a success or failure.
After months of people having experienced lockdown, and being grounded in their local communities more than they have ever been, the passions that are spilling over into protest highlight the massive shift in the way we communicate as well as expectations on involvement in the decisions that impact our lives.
Rather than decisions being taken by councils, implemented and reviewed later, there is a real pent up demand from communities to be involved in the earliest stages of design and implementation, and an expectation in the era of social media communication that they ought to be able to have their say and be listened to.
Local authorities are listening and engaging
Both before and during COVID-19, that's exactly what Commonplace has been doing. Our digital platform has been used to collect ideas, make improvements and test community support for short and long term changes, connecting people impacted by changes with the decision makers and transport planners in a dialogue taking place in real time.
Since March, we've supported 64 local governments with their Active Travel consultations. By helping them to rapidly move online, share their ideas and collect community data, they have been able to coordinate their proposals for tranche 1&2 emergency active travel funding.
Overall, we've collected 300k contributions from over 50k local residents across consultations up and down the UK. See a full list of local governments we've worked with below: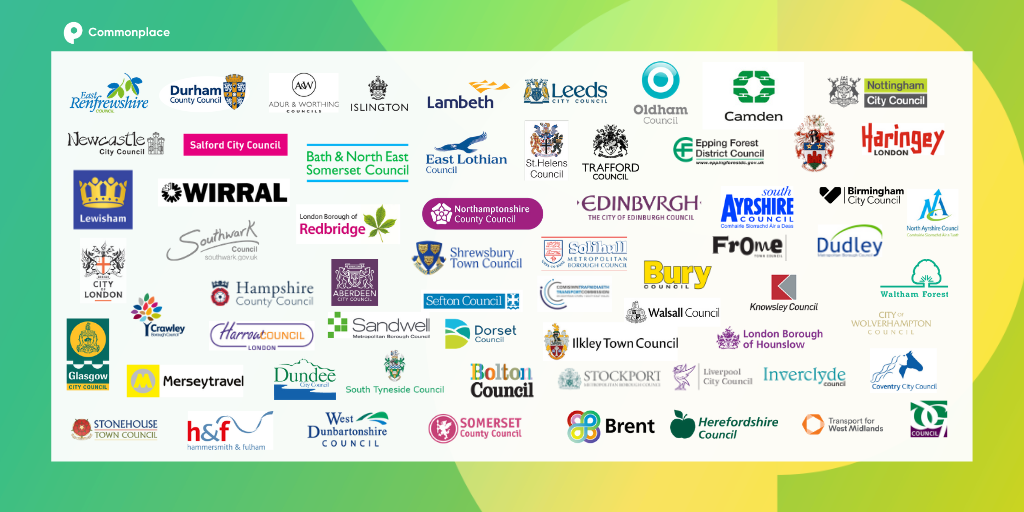 The scale of some of the engagements have been unprecedented. We are already seeing local authorities act upon the suggestions and data collected in their consultations. Take a look at these examples: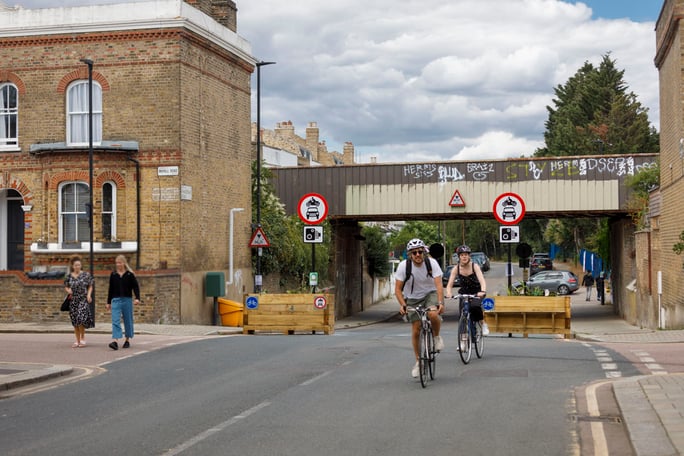 How to consult for the best result
Transparency, openness and trust are central to the way we operate at Commonplace and the values that underpin our platform. At a time of rapid change in the built environment, during a time when we are less physically connected than at any time in living memory those principles are as important as ever.
By working with local authorities to embed this way of working into the way they have engaged communities during a very difficult time, we hope we can continue to ensure communities remain connected to the places that they love, empowered to shape them for the better, and are in control of their future.
---
Learn more about Commonplace's online engagement platform
---