Commonplace funded to reimagine planning notifications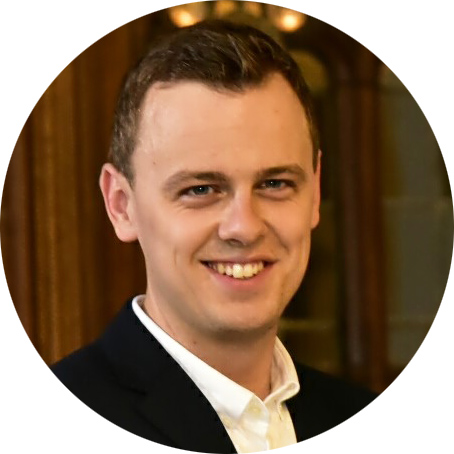 By Peter Mason | Thu, Mar 11, 2021
2 min read
Commonplace has been selected by Innovate UK and the Ministry of Housing, Communities and Local Government (MHCLG) to help reimagine planning notices for the 21st century.  
Over 400,000 planning applications are submitted in England each year, ranging from small householder applications for minor changes to residential property, to major regeneration projects delivering thousands of new homes and commercial spaces.  
At present, local planning authorities are required to notify the public either through a site notice, notifying neighbours or a newspaper advertisement.  New forms of digital technology could enhance this process, connecting residents and neighbours to important information on decisions impacting their areas.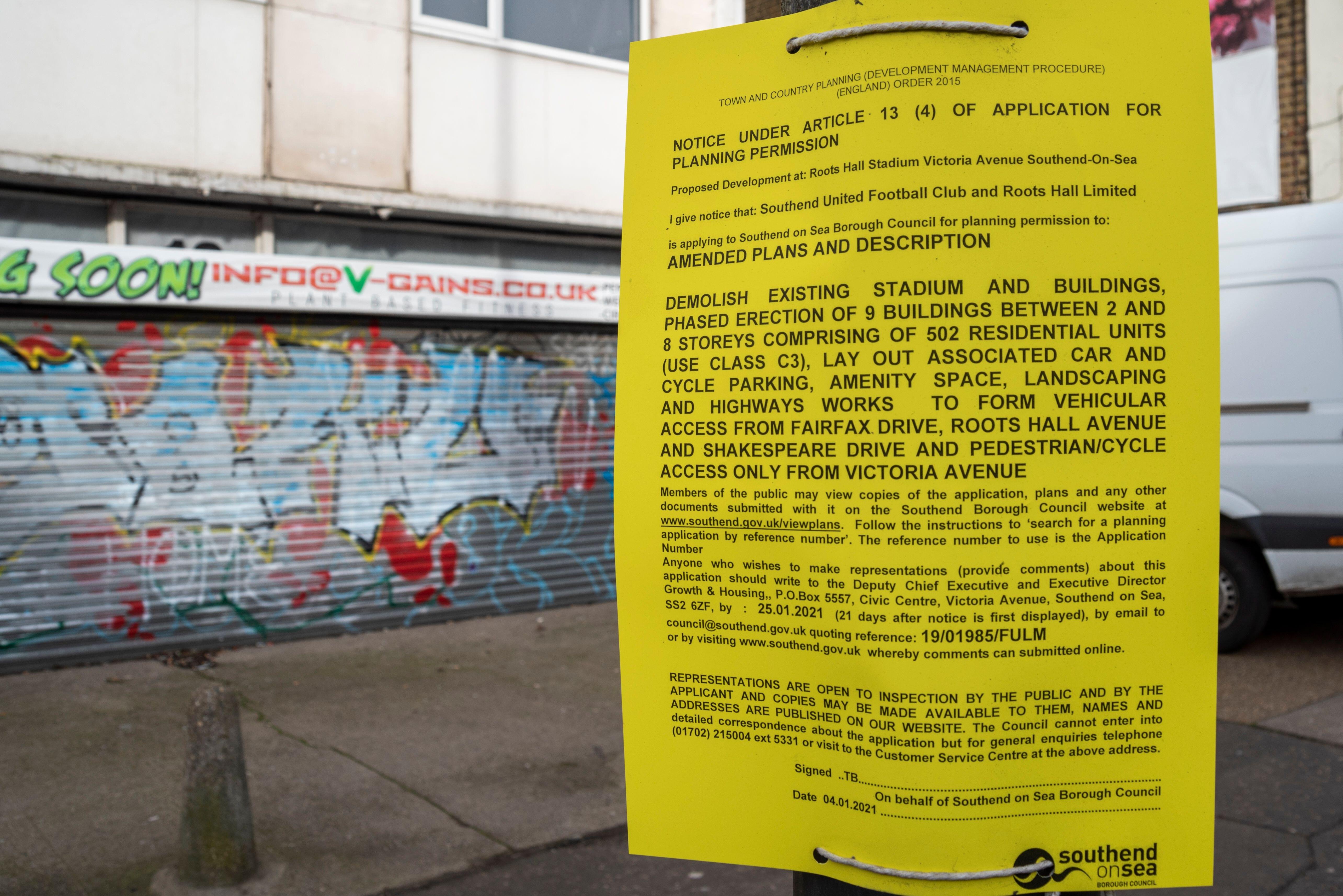 Avpics / Alamy Stock Photo
Given the growing expectations for transparent digital-first communication from communities, reexamining the practice of site notifications and long and complex documents published on planning portals could offer huge benefits to increasing awareness and engagement in major decision making. 
Digital connectivity and web based services have rapidly developed in the last decade alone. According to the Office for National Statistics and Ofcom, 84% of people in the UK own a smartphone, rising to 95% for people under 55. Banking, shopping, media consumption and even tax returns are now commonly done online.  
Commonplace has increased its own work on new ideas to improve the planning system. We recently launched the report "Engaging for the Future", setting out a case for continuous, transparent engagement throughout the planning process. Bringing data from over 2.5m contributions via Commonplace, together with public opinion polling and focus groups, the report found that: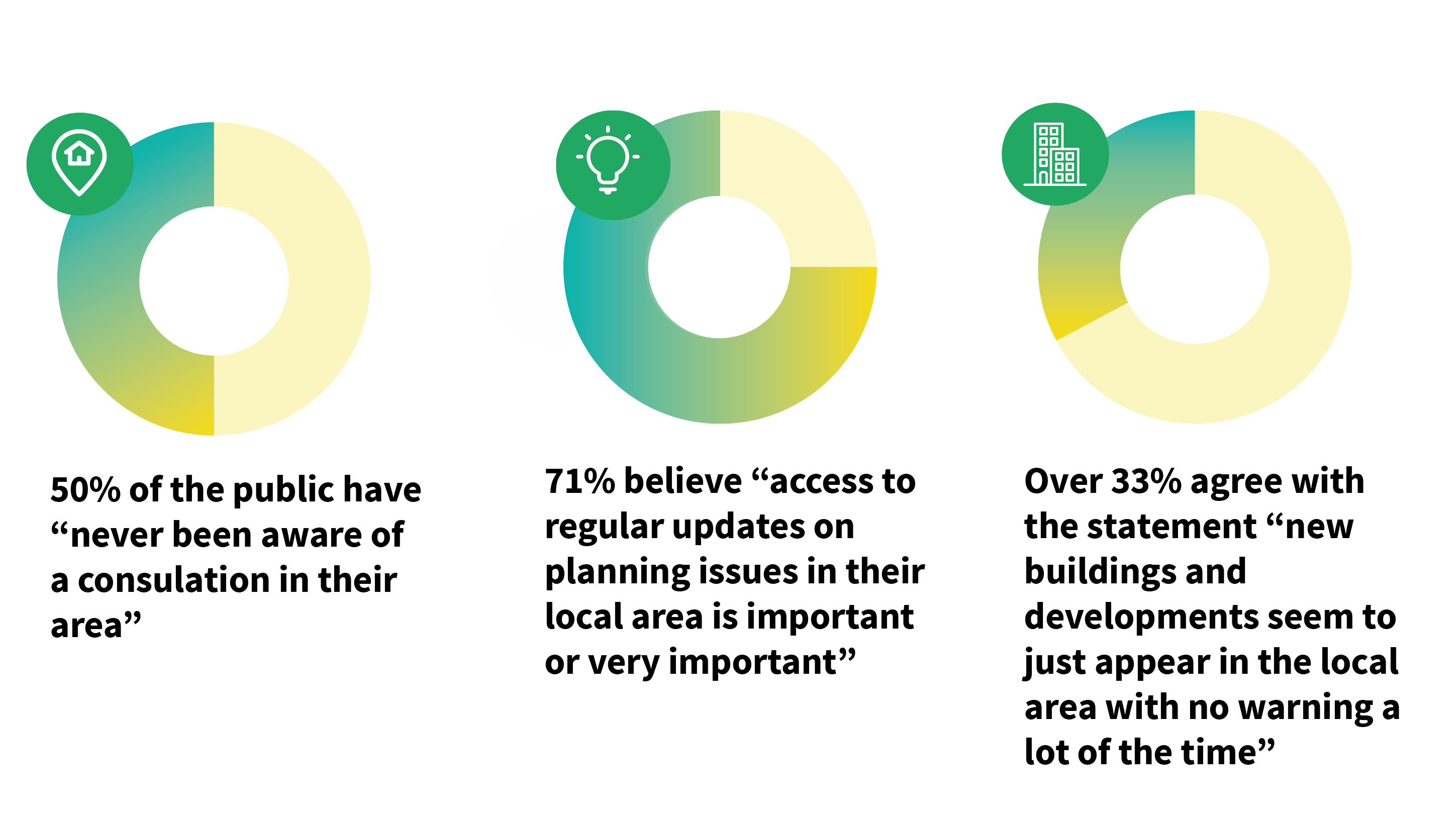 Mike Saunders, CEO and Co-Founder of Commonplace said  :


"By offering planning notices only on lampposts, inside community facilities and in local papers, the planning system is missing a huge and obvious opportunity to engage. Commonplace was founded on the principle of connecting people to the places they love, bringing together the public, planning applicants and decision makers together to get better results. We're delighted to be working with Innovate UK and MHCLG to explore new possibilities for planning notices". 
Commonplace will soon be asking people who have engaged through its platform their views on improving planning notifications, as well as engaging with professional planners in development management. The results will be shared within the planning industry to support thinking on digitising the planning system. 
 
Housing Minister Rt Hon Christopher Pincher MP said:
"We welcome the opportunity to work with Innovate UK and the PropTech sector to bring outdated planning system into the 21st century with the use of digital planning notices - as part of our wider reforms. New forms of digital technology will mean the ability to connect residents and neighbours to important information on decisions impacting their areas and enable them to engage directly in major planning decisions."
Notes to Editors 
Commonplace is a leading digital engagement platform that connects people to places. We help bring together those shaping the built environment with the people who live, work and play in them. This report brings together data collected on our platform from over 1,000 projects across the UK, with new public opinion research commissioned by Commonplace and delivered by Public First.  
The full "Engaging for the Future" report can be found here.
For further information please contact Peter Mason, Head of Public  

peterm@commonplace.is