Our latest update is here - we've made it really simple to add Commonplace respondents to a MailChimp list without having to manually export and import respondents' emails.
As part of our bulletproof consents, we've now added an additional setting for external newsletters.
It all happens automatically when respondents opt in. The integration only has to be set up once before the Commonplace launches. Simply set up and forget!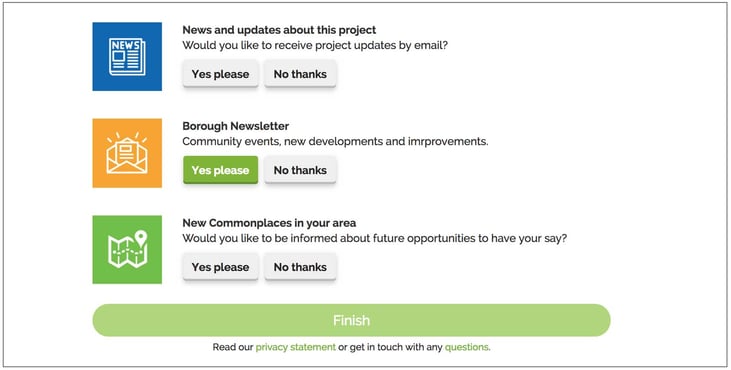 Respondents can change their mind at any time and unsubscribe from the newsletter by visiting their Commonplace profile page and adjusting their preferences.
A respondent can also opt out by clicking the unsubscribe link contained in the MailChimp newsletter. Commonplace automatically records that the person has opted out when this happens. Your mailing list will always be up-to-date.
Learn more about how to add a MailChimp newsletter to your Commonplace and get in touch if you'd like it to be enabled for your site. At the moment it's only MailChimp that we're integrating with, but let us know what you use, so we can plan future integrations.