We're proud to announce £3m investment in our expansion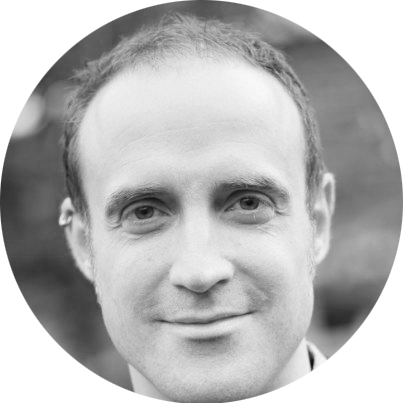 By Mike Saunders | Wed, Jul 29, 2020
3 min read
Commonplace is set to accelerate economic recovery from Covid19, engaging more communities across the country with a £3m investment from Beringea.
We are excited to announce that we have raised a £3 million Series A investment from Beringea. This has come at a vital moment, it enables us to support the immediate need for online engagement during the pandemic lockdown and to help drive the economic recovery from Covid-19. These new funds allow us to rapidly expand our team, and accelerate the development of our platform to meet the needs of communities, government and developers.
Connecting people to places
It has always been our goal at Commonplace to help connect communities to local decision making to accelerate positive change. It's our belief that when people and businesses are engaged in the decisions that impact their communities, better places are created and everyone benefits. This approach has never been more needed than now: we can enable more communities to play a vital role in shaping the future of their neighbourhoods as they recover from COVID-19.
Since we launched in 2014, over 1.4m people have engaged on our platform, across over 750 different projects and 200 separate customers. This Series A investment will support our development at what we see as a landmark moment. A digital road to recovery.
As well as being used by some of the largest property developers and infrastructure providers in the UK including Lendlease, Landsec, HS2 and Sustrans, Commonplace's platform has been used by over 70 local authorities to give communities a voice in the planning process over the past 5 years.
---
See what Commonplace can do for you


---
Digital engagement - the new norm
In the last few months we have provided vital support to the following local authorities looking to understand how to make streets and transport routes safer by engaging digitally with local people throughout the Covid-19 pandemic: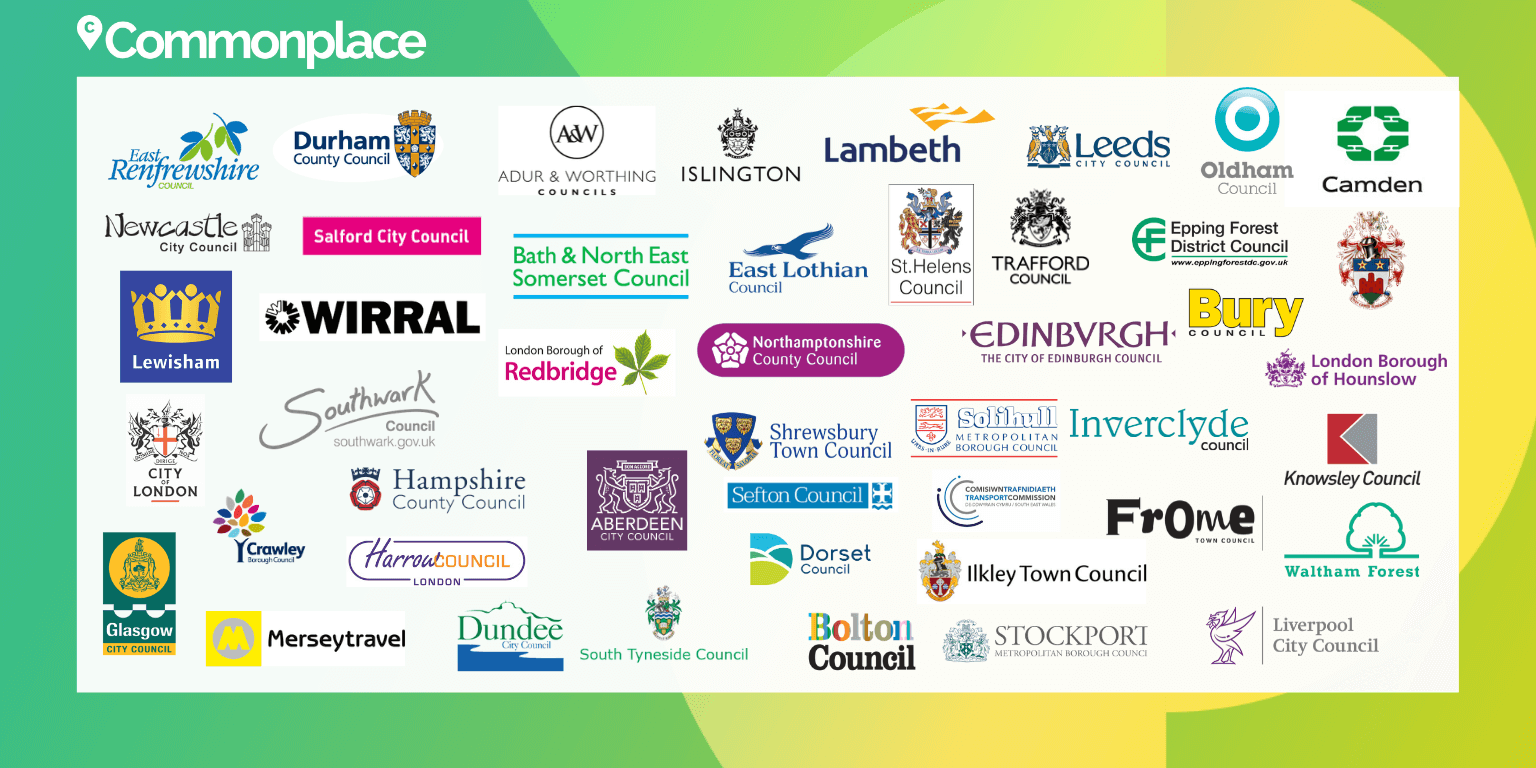 (Commonplace Covid Conversations)
The funding now means we can extend our support within and beyond the built environment sectors across the UK and Ireland and play an essential role in rebuilding and developing homes, infrastructure and public spaces with crucial insights and support of local people.
This is a landmark moment for Commonplace. Beringea's investment has come at the precise moment when digital community engagement is more important than ever before: -
"It is vital that people are connected to the place they live, work and play, and are able to have a constructive voice in the developments and projects shaping these places.This round of investment will enable us to engage millions more people as councils, developers and the government seek to address housing shortages and the pressing need for safe and secure infrastructure that will allow us to return to normal.

I'm delighted that we

will be expanding our brilliant and committed team to meet this exciting challenge."

Mike Saunders, CEO of Commonplace
Whilst the confidence in our company through this investment is one marker of success, what we go on to achieve with it in the coming years will be what truly counts. We're proud Beringea has seen the value of our social purpose, and firmly believes in our team's ability to continue creating a platform that helps communities build better places:
"

Commonplace has built a product that will be pivotal to enabling development of much needed housing, infrastructure and commercial projects in a world being transformed by the impact of COVID-19. Through fostering collaboration between local people, authorities and developers, Commonplace will create a dialogue about how we can adapt neighbourhoods for the better, creating safety and economic prosperity in the process.

"

Eyal Malinger, Investment Director, Beringea
Future ambitions
This investment provides an opportunity for Commonplace to accelerate the scale of engagement taking place across the UK and beyond; in every town, city and county, enabling our customers to understand the needs of people, and for people to understand the benefits of positive change.
---
It will support the development of exciting new functions and services for our customers and community, such as:
Enhanced features that bring ideas to life for local people using enhanced 3D, new mapping or augmented reality.
A cumulative, data-driven understanding of each neighbourhood that joins up individual projects so that there is even better understanding of community needs.
Advanced analytics and machine learning that amplify the value of insights we can deliver to both our customers and community.
These new features are even more vital now as we all try to shape a better future for our town and cities to support health and well being in our built environment, public spaces and transport infrastructure in the new normal. As our chair Pam Alexander OBE commented:
"With almost one and a half million people already using Commonplace to engage with more than 400 conversations about places they care for, we have already demonstrated the real desire from digitally connected communities to be engaged in constructive dialogue. It is even more vital now as we all try to shape a better future for our towns and cities to support health and well-being in our built environment, public spaces and transport infrastructure in the new normal. I am delighted that this investment is enabling us to treble out team and expand our offer to customers at a time when we know many SMEs are fighting to survive." Pam Alexander OBE, Chair of Commonplace
P.s We're hiring
We currently have 24 people based in London, but the ambition is to double in size over the next 12 months. We're on the lookout for exceptional people for new roles across the business. Click here to view our current vacancies.
---
Arrange a personalised Demo
---
Media contacts:
Henry Philipson, Head of Communications, Beringea
Email: hphilipson@beringea.co.uk
Mobile: +44 (0)7837162546
Peter Mason, Public Affairs, Commonplace
Email: peterm@commonplace.is
Mobile: +44 (0)781402678