Commonplace Selected as 'Tech for our Planet' Partner for COP26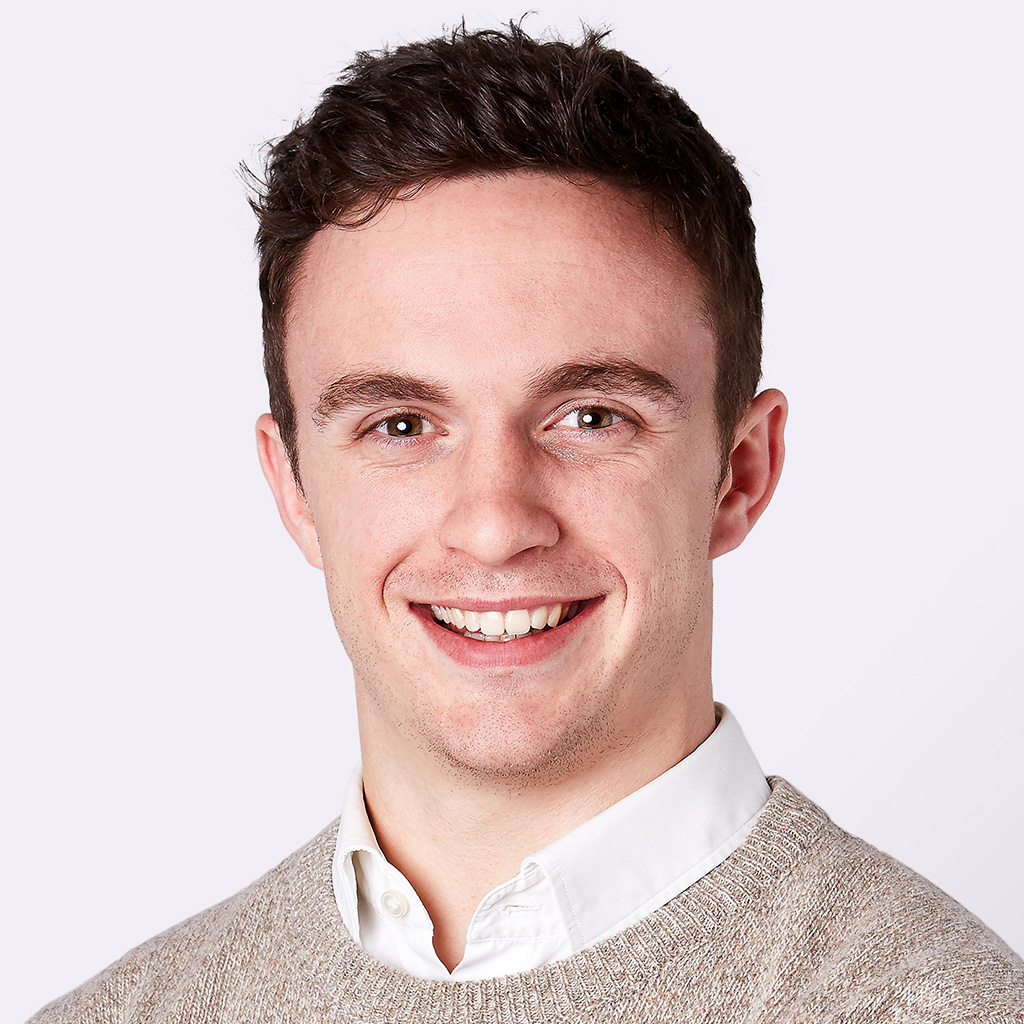 By Fred Gulliford | Thu, Aug 19, 2021
1 min read
Commonplace, with partners After the Pandemic (ATP) and OnePlanet, has been selected as one of two companies to represent 'Engaging Communities' technology at COP26 with the Tech for our Planet (TFOP) challenge.
The Tech For Our Planet challenge programme is an exciting opportunity for startups like Commonplace to pilot technology that will help the global community reach net-zero targets and showcase solutions on the international stage at COP26. This program is an initiative run in partnership between the Cabinet Office and PUBLIC to explore and showcase how digital and data solutions can make a major and essential contribution to the global climate effort.
In total, 10 technology startups have been chosen to tackle a range of climate-related issues: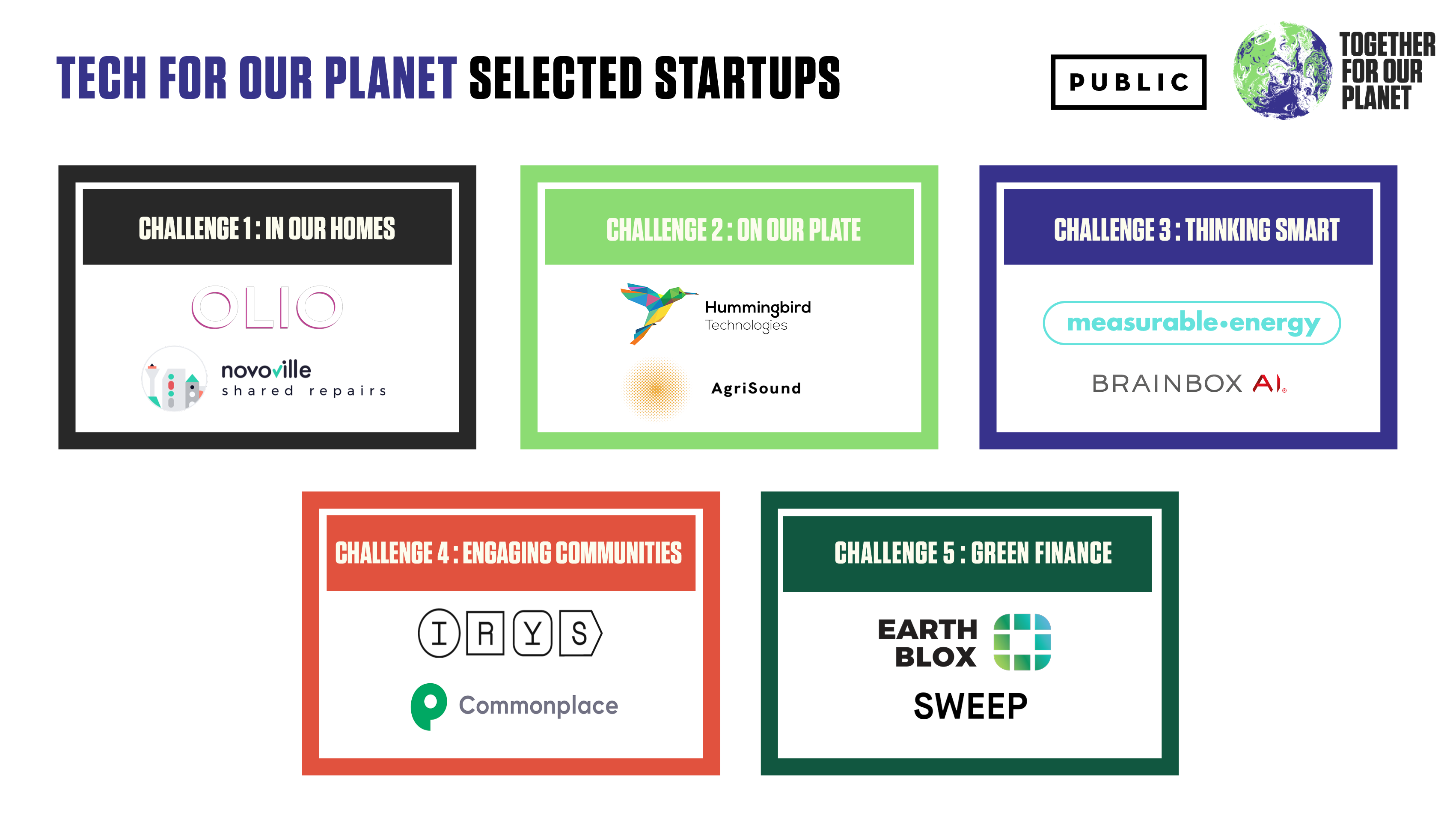 "We are delighted to have been selected as a key partner in this challenge. Our approach is based on the concept that global change starts locally, so engaging communities to ensure their buy-in for change is essential. The recent assessment of our planet's future delivered by the UN's Intergovernmental Panel on Climate Change (IPCC), emphasises the urgency and need to change human behaviour. This is a collective responsibility from local citizens to world leaders that we are passionate about being involved in."

Mike Saunders, CEO, Commonplace
The project includes the launch of a Climate Engagement Hub with a community heatmap and support services from our partners, After the Pandemic & OnePlanet, to consult and engage the people of Glasgow as well as extend to the wider UK population. As the COP26 host city, Glasgow has a unique and one-off opportunity to mobilise partners, consult local people, and demonstrate to the world that they are leading the way in the climate change debate.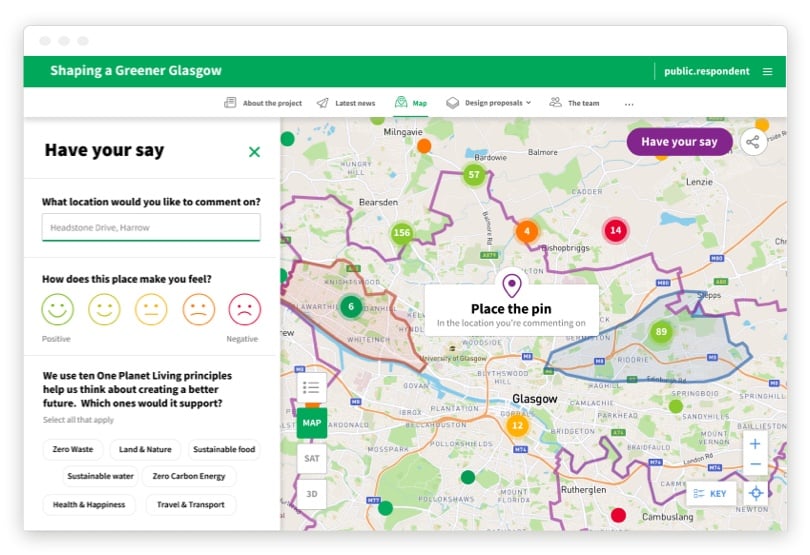 At Commonplace, we are constantly looking for ways to contribute to net-zero even if at a very local level. Last year, as we went into lockdown, we offered our platform for free to local authorities across the UK to help them organise their active travel planning to ensure people could walk, cycle and socially distance safely in their local areas.
By acting quickly to mobilise local support, we worked with 64 local authorities, collecting over 4540k contributions from people all over the country. This led to the successful implementation of major active travel projects like for example Leeds, where, on the back of our engagement, they were able to commission 100km of new cycle lanes across the city.
Commonplace boilerplate