7 Social Media Tips for Improving Community Engagement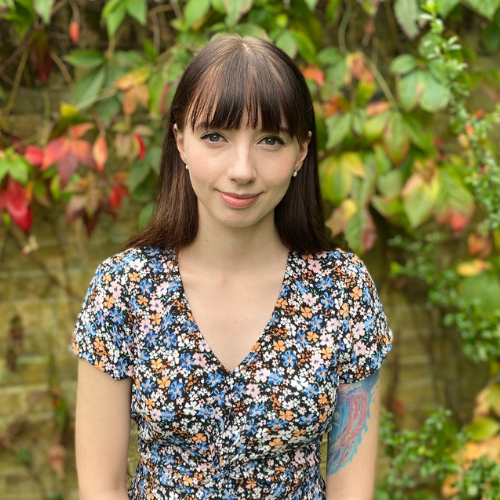 By Charlotte Cooper | Fri, Jul 8, 2022
5 min read
A well-crafted social media campaign is one of the best ways to get the community to visit and comment on your engagements. It can be a daunting task though. How to increase social media engagement? Should you use organic or paid posts? How to measure social media engagement? The Commonplace social media engagement guide is here to answer those questions and more.
One of the most important aspects of any digital engagement project is making sure that you're getting data from as much of the community as possible. Find yourself missing a few demographics? Social media can be used to convey information quickly, digitally and can target members of the community right down to their age, race and interests.
If you want your posts to go further, here are 7 tips on how to improve community engagement using social media.
---
Want to learn more from one of our experts?
---
Social media engagement tip #1: Create and maintain your pages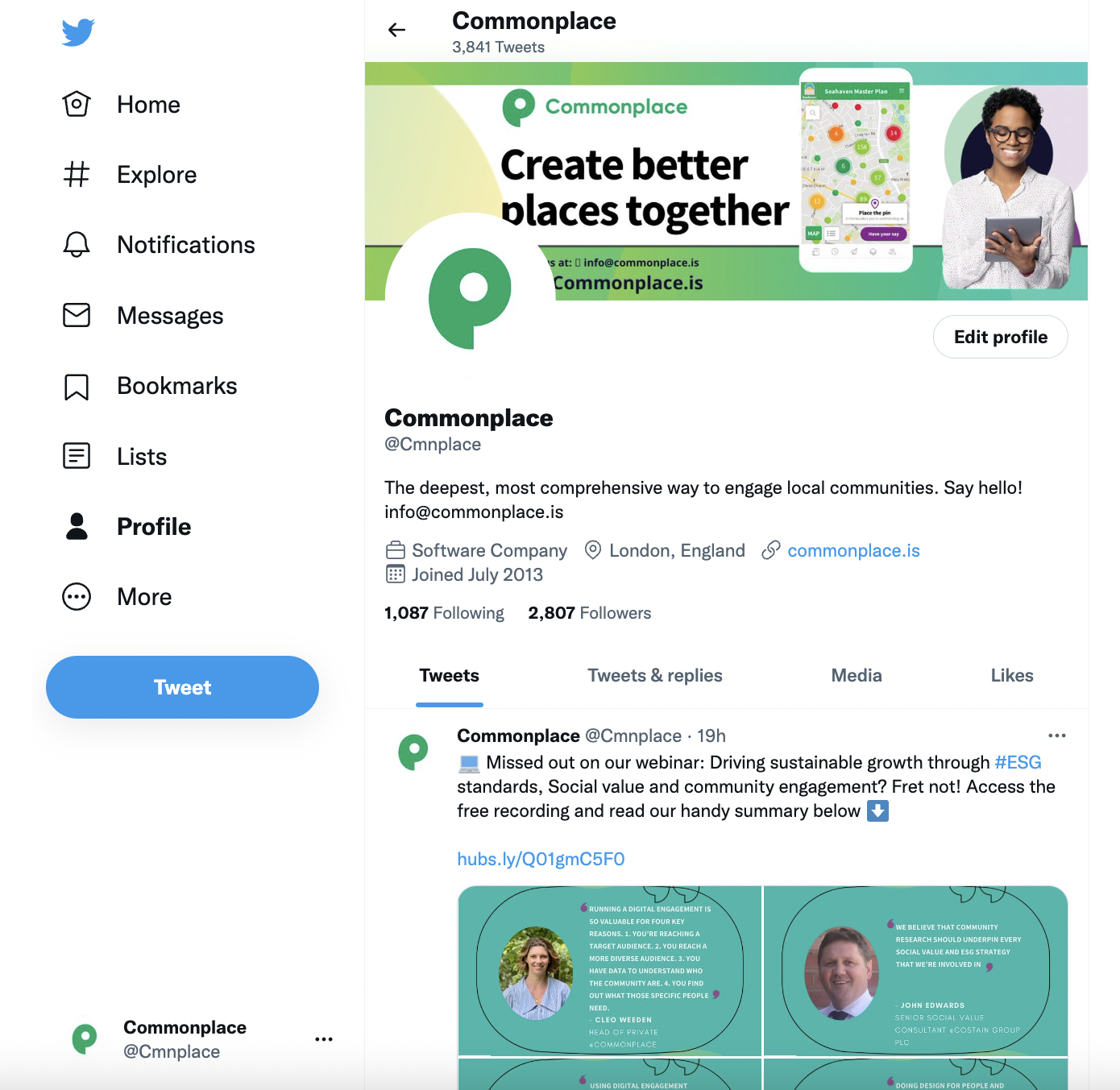 Firstly, it's important to engage people in their online communities rather than assume they will find yours. That means developing a strong online presence on the most popular social media websites for your community. A good place to start is with Twitter, LinkedIn and Facebook (Meta). These are the simplest to create content to start with and you can branch out to others once you've found your footing.
Make sure that it's obvious that these pages belong to you. Logos, addresses and other key business information should be clearly visible. Don't be turned off by the small number of likes and comments on your posts to start with. It takes time to build a presence and, with digital engagement campaigns, it's about reaching the right people for your project- not the most.
Social media engagement tip #2: Identifying your community online
Now that your pages are set up, it's time to find your online audience. This can be done with a social media audit of your community. The goal of this is to help you identify community influencers and identify what their interests are. Start by searching for pages and accounts directly on these platforms. It can be as simple as searching the name of your city, area or borough. Using a spreadsheet, or another social media audit template, work through each channel and identify the accounts that are most active in the area.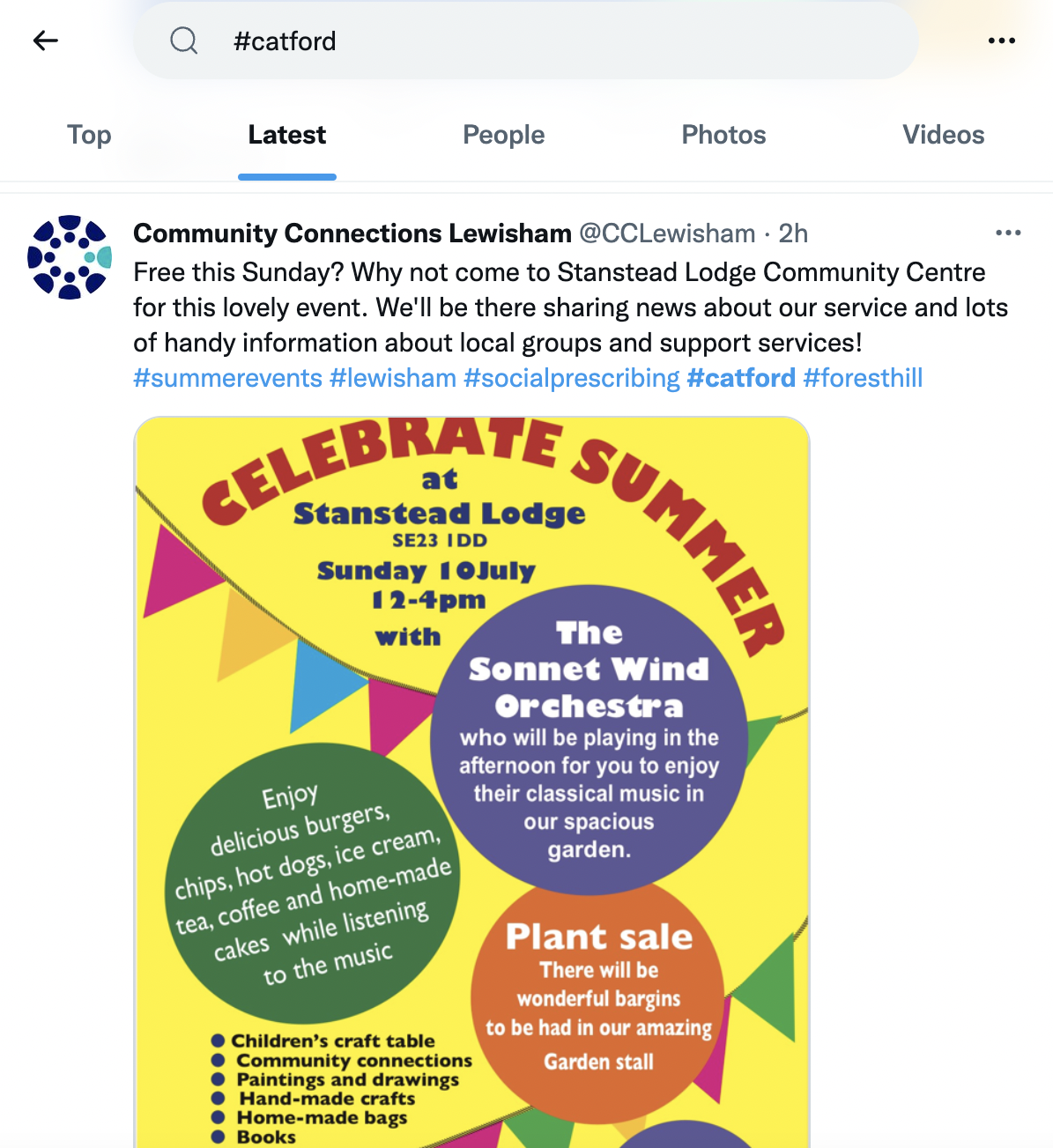 In the example above, we ran a search on Twitter using the hashtag #Catford and selected the latest posts. One of the first posts we saw was for Community Connections Lewisham– a page designed to connect local people with services that can help with health and wellbeing. A perfect resource for a digital community engagement. Tweeting almost every day, it shows how Twitter is an important channel for boosting community engagement.
Tip: Use a tool like tweepi to quickly follow new users based on which Twitter users they're interested in.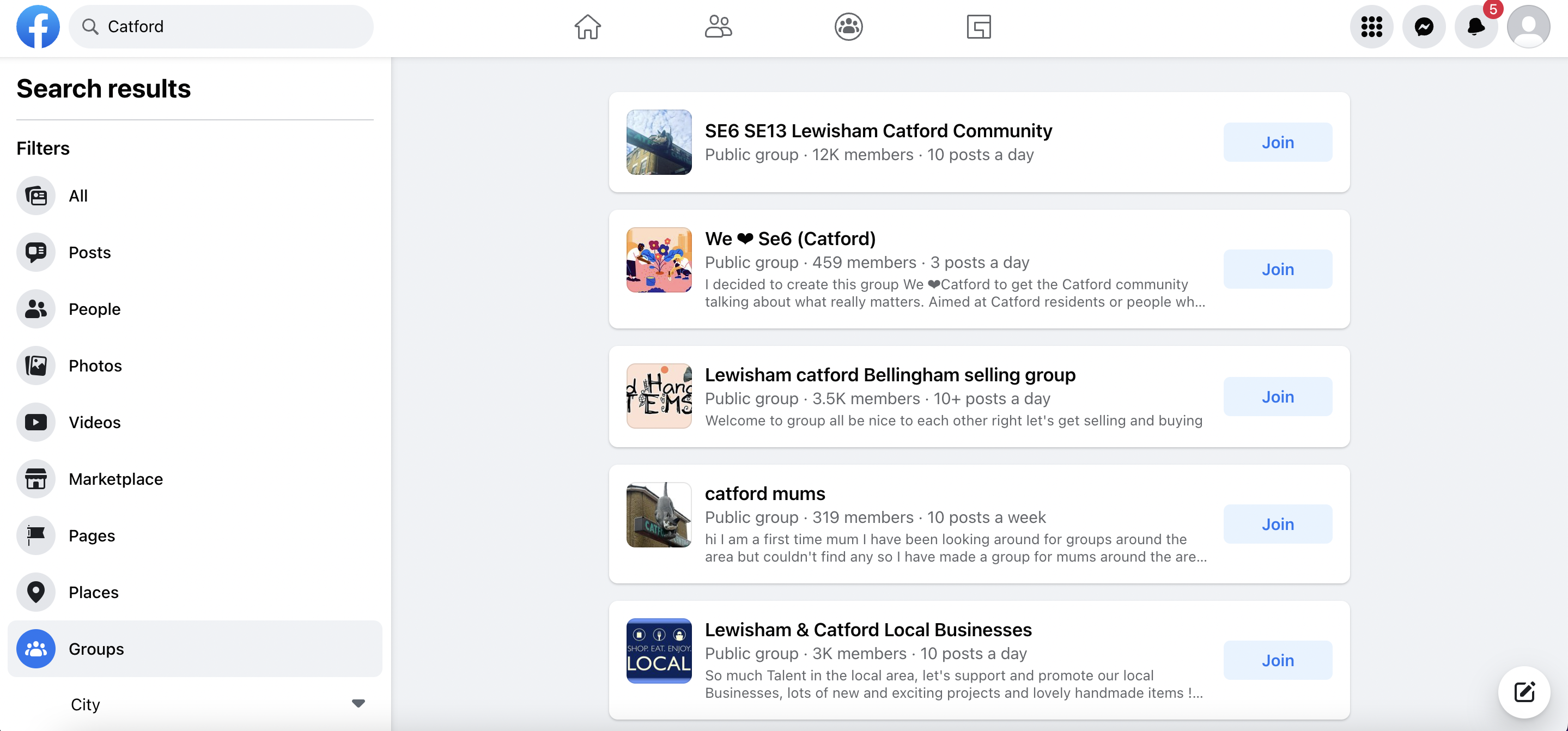 A similar approach can be followed using Facebook. Run a search using the search function on the menu bar. In this case we searched for Catford again. We clicked on groups to see what public and private groups residents of Catford had created to talk about community issues. The top two are already hot hits with We ❤ Se6 (Catford) having "getting the Catford community talking about what really matters" front and centre in the group's description. With almost 500 members, it could be a great place to connect with community leaders or post about the work you plan to do to improve the area. However, make sure to obtain permission from page admins before sharing anything to public groups and pages. Whichever social network you use, start by introducing yourself and the purpose of your project and Commonplace. Ask if they would mind helping you by mentioning your Commonplace to their followers, explaining why it will be interesting for local people.
We recommend identifying 10-20 key local influencers/pages/groups per channel. Make sure you look at their reach, the number of followers they have and the level of engagement in their community.
Social media engagement tip #3: Be clear and concise
You'll need clear 'call-to-actions' that links your social media post to the landing page of your engagement website. When you create a new post, ask influencers who you have established a relationship with to share your post with their followers – amplifying your reach. Make sure your posts resonate with that influencer's community, and that when a person clicks on a post, they understand what to do next. A good rule is that your call-to-action should complete the phrase 'I want to ...', for example: I want to...have my say!
The number of clicks to achieve what's stated on your post should also be as small as possible. For example, if you're asking for people to leave comments on a community Heatmap then the link should go directly to that Heatmap.
Social media engagement tip #4: Don't give up
Keep engaging with your community even if the initial response is discouraging. Many local authorities stop engaging after announcing a new initiative or project. Bear in mind it takes time to develop an audience on social media channels and that consistent communication throughout a project is essential. To help you maintain regular social media communication, we suggest a social media checklist for your next campaign. (Coming soon!)
Another way to increase reach faster is to try a paid social media campaign as well. With this, the platform does all the heavy lifting for you to boost social media engagement- you just need to have relevant data about the community so your posts are shown to the right people i.e: age, jobs, postcodes, interests etc.
Tip: Talk to us about our social media templates and paid social media add ons
Social media engagement tip #5: Keep an ear out
Keep monitoring your social media streams for project mentions. Commonplace allows people to share comments on social media channels, which is a great way to spread the word quickly. Use comments posted on social media as an opportunity to encourage engagement. By responding to comments, you can direct people to the Commonplace site, and invite them to participate and have their views heard.
Social media engagement tip #6: Integrate – EVERYWHERE!
We allow people to log into a Commonplace site using their social media account, which is just one way of integrating. Make sure you include icons and links to your social platforms on your websites, emails and digital communications – we already have this covered for you on your Commonplace portal. Social media platforms provide tools that allow you to share your account and feeds onto your own website, which can provide further visibility.
Social media engagement tip #7: Data is KEY
You should always be measuring the results of your efforts and then adjusting your strategy accordingly. Twitter and Facebook offer tools for analysing your posts. On Twitter, select "Analytics" from the drop down menu. Select "Tweets" from the top menu and "Top Tweets" to see which tweets that are resulting in the best engagement. You may want to repost some of these tweets or use a similar format for tweets that aren't performing as well.
On Facebook, navigate to your "Page" and select "View Insights" from the drop down menu.
Facebook offers a variety of analytics information that will help you improve the return on your social media investment.
---
Commonplace offers local authorities one of the deepest, most comprehensive ways to engage local communities. It can help you transform the public consultation process by dramatically improving participation and data gathering processes, but to get the best possible response, you need to utilise the channels at your disposal to make sure citizens find your Commonplace.
To learn more about Commonplace or how to run a successful social media engagement campaign, contact us for a chat or request a free demo. We will be delighted to show you around and discuss ways in which Commonplace could assist with your projects and show you are organic and paid social media plans.