The future of the capital: Commonplace's thoughts after The London Conference 2021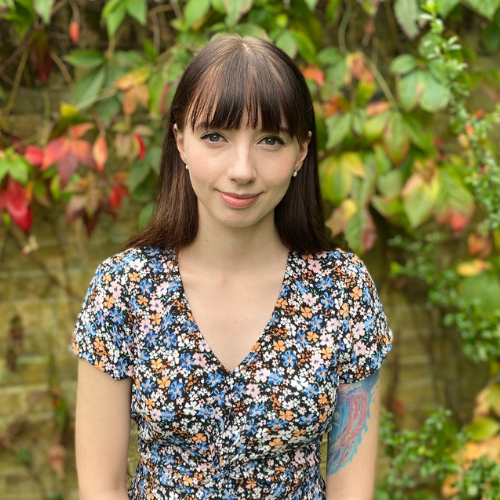 By Charlotte Cooper | 09/12/21 16:21
5 min read
Following the pandemic, what issues is London facing and how can placemaking technology like Commonplace be a part of the solution to create a greener, healthier and more connected city?
Find out how you can better connect to the community in your next engagement with a free Commonplace Demo.
---
Last week, we had the pleasure of attending The London Conference 2021. This annual event highlights the work going on in the city as well as the changes needed to make London a safer, greener and more prosperous space for everyone who lives and works there.
Hosted by Centre for London and opened by London Mayor, Sadiq Khan, several key city leaders highlighted the issues London and its residents are facing, many of which were only exacerbated by the pandemic. Covering everything from fighting the entrenched inequality to new steps for the capital's climate action plan to London's position as a global city, one thing that was made clear is that many of the issues cannot be addressed without the input and support from its millions of citizens.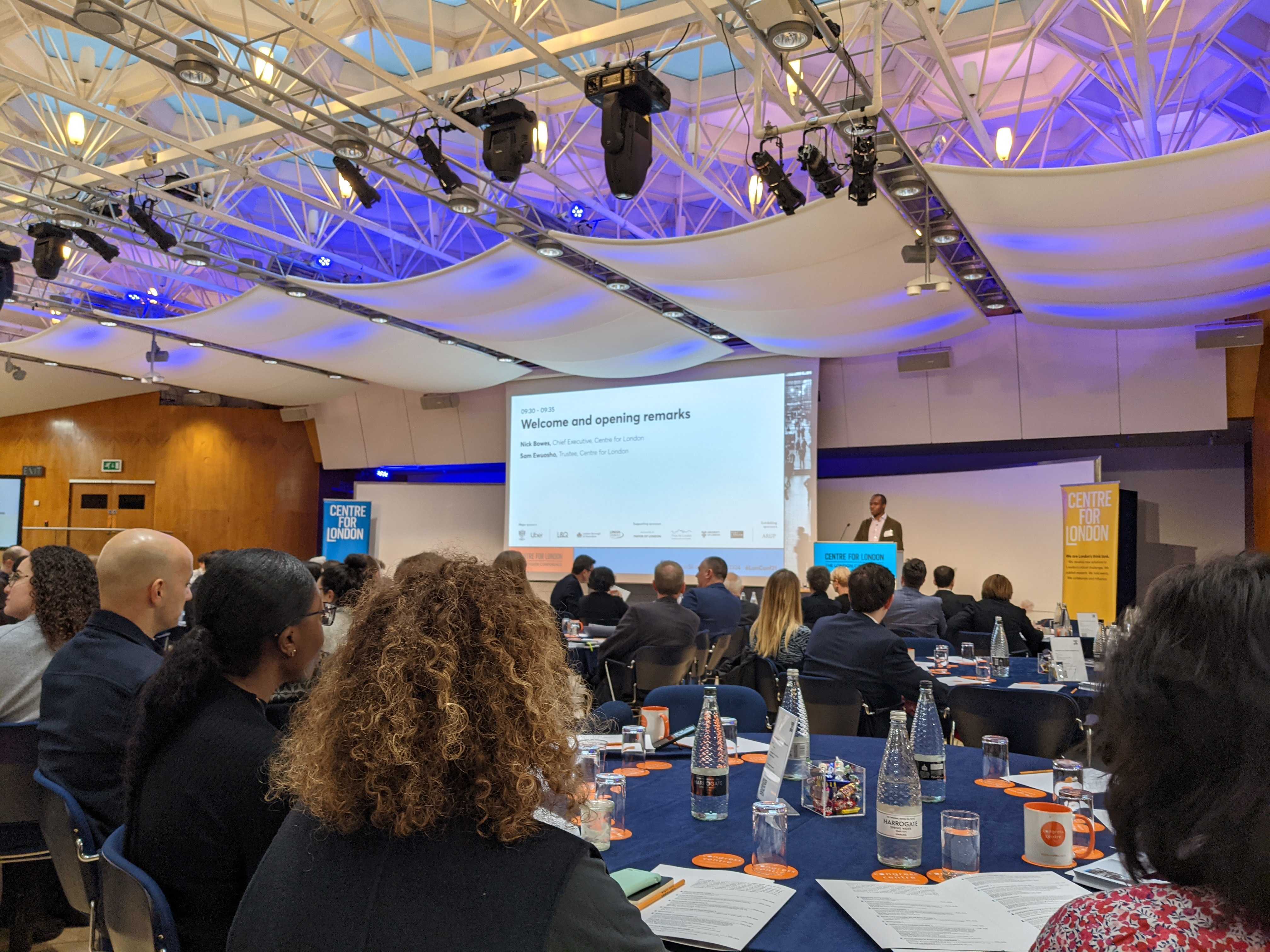 So what were the main talking points of the conference and what can we do to ensure London has a brighter future as the nation's capital? Let's give you the rundown.
Creating a greener London
Following several key climate conversations, including those had at COP26 in November, London's role in UK's green plan was a hot topic of the day.
While the city's transition to net zero will be a big change for many of the people that live and work in the city, several new plans are already in motion and key discussion point during the morning of the conference.
Several key ways mentioned for reaching London Net Zero are:
Decarbonising London's transport by increasing use of the river and electrifying more vehicles.
Improving EV charging infrastructure. Especially in more residential areas.
Promoting more active travel schemes across all London boroughs
Encouraging the use of other transportation outside of cars. As

Shashi Verma, Director of Strategy and Chief Technology Officer Transport for London

said, "No matter if electric or not, a car is still a car so won't induce the behaviour change we need."
Not only will these changes help in the UK's goal of reaching net zero by 2050, but drastically increase air quality all over the city.
"For children like Ella who struggle with asthma, the battle is far from over. We know the reason why they struggle is because of the air they breathe." - Rosamund Adoo-Kissi-Debrah, The Ella Roberta Family Foundation
One thing that we've seen through our many climate consultations is the drive that local people have to be a part of the climate solutions- all over the country. With the right digital tools, people can easily share ideas on how to reduce their own carbon footprint as well as stay up to date with green initiatives put in by their local authorities.
Check out 6 Commonplace climate hubs here or get in touch for a 3 months free trial when signing up for a climate heatmap.
Making London Safer for Women and Girls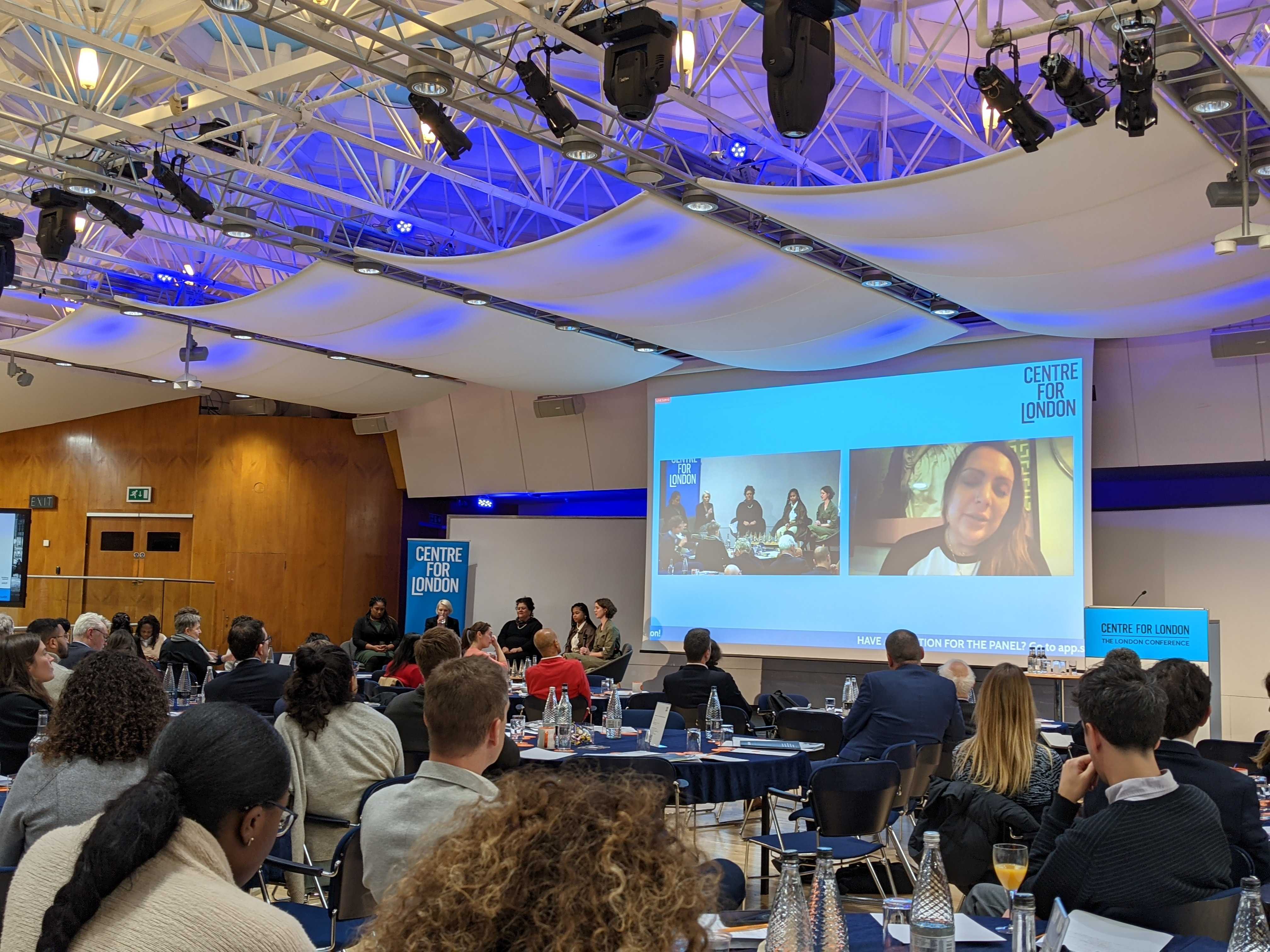 Everyone has a right to feel safe in the city, no matter their gender. However, one topic that was brought up in the conference's morning session was how too many people feel uncomfortable when walking, traveling or when going out at night.
This panel was lead by a number of experts on women's experiences in the city including Farah Benis, the founder of Catcalls of London and Claire Harding, the research director of Centre for London.
The discussion focussed on how too many women felt they had to change their behaviour when in the city including: not exercising outside, avoiding certain places or using more expensive transportation- especially at night. These are issues that affect women of all ages and can be even worse for women of colour, trans women and disabled women.
The mayor has already set aside £66 million to help end violence against women and girls with several ideas about what a safe London could look like discussed at the panel:
Encouraging more businesses to be a part of the

Women's Night Safety Charter

. Once signed up, they are encouraged to act on a set of pledges that are specially designed to make their female employees and customers feel safe between the hours of 18:00 - 06:00.
Further tackle harassment and misogyny within the MET Police and push existing schemes to fight violence against women and girls in London.
Giving the microphone to women and girls when discussing issues of safety and putting pressure on local authorities to address these problems directly.
Shift the culture to better educate boys and men about their behaviour rather than putting the burden of change on women and girls
At Commonplace, we believe that radical change needs to be made to create safer spaces for women and girls and it all starts with clear communication about the issues.
In partnership with UN Women, we developed our own Safe Spaces heatmap. They are specifically designed for people to highlight the areas where they feel most unsafe and suggest changes that would make them feel more comfortable. Many of these heatmaps are already live, including in Islington and the Olympic Park. you can check out our full breakdown of these consultations here.
If you'd like to learn more about how we see digital tools as a key part in fighting violence against women and girls, you can download our free Safe Spaces eBook below.
Tackling London's entrenched inequalities
Another divisive topic of the conferences conversations was how the pandemic has only further highlighted the inequalities that are very present within London.
COVID-19 spread rapidly throughout the city during each wave, but certain people were affected much more than others partly because of the structural inequalities present in the capital. With it being almost the 2 years into the pandemic now, research is showing that the longer–term effects have worsened some inequalities – particularly education, health, employment, and income.
The main issues brought to light were:
Those who come from minority ethnic backgrounds, older people, disabled people and those of the lowest income status were most likely to have their health impacted because of the pandemic.
Many of those experiencing financial hardship before the pandemic found that their issues only worsened i.e not being able to properly self isolate if sick or not having the resources to work from home.
The

Centre For London's new report

shows how through better employment , neighbourhoods and housing, health inequalities can be lowered.
Healthcare is a relatively small factor in what affects health and wellbeing in the community. Not only do we need a high quality and well funded NHS, but we also need good housing policies so everyone has access to warm homes, safe living environments and green spaces. We also need to ensure that every person born in the city is given the best start in life so they can have a good economic future.
These can feel like tricky subjects to approach, but are crucial to discuss if lasting changes are to be made. It's important to have open discussion with the local community about the things they need to thrive i.e access to public spaces, fresher air, housing , better transport options etc. These can only be found out if the community not only trusts the local authorities enough to share their concerns, but have the tools to easily outline the issues with clear proof that they are being heard.
"The pandemic has taught us that no single agency can solve problems of entrenched inequalities. If together we are focused on what we want to achieve for those who have the least among us, then we can be more innovative and have a stronger voice." - Professor Kevin Fenton, Department of Health and Social Care
Taking pride in being from London
All over the country, people are truly proud of the places in which they live work and play. While London is facing a number of structural challenges and societal issues, one thing that was massively highlighted all throughout the conference was how proud local people are to be Londoners.
"London belongs to all of us. We should reclaim the idea that London belongs to all of the UK and that it should work in the interests of us all." - Sarah Longlands, Centre for Local Economic Strategies
With people so invested in their neighbourhoods, Londoners, like the rest of the population, have a hunger to see positive change in their local areas. Professor Kevin Fenton mentioned that when he was Director of Public Health at Southwark, they only truly managed to make real change when they did it in partnership with the communities themselves. They needed to understand the wellbeing of their local people and have that at the heart of any plans moving forward.
As Chief Executive for Centre for London Nick Bowes pointed out, there's a growing resentment towards the capital from other parts of the country and that the growing divide of 'London vs the rest of the UK' needs to be fixed. Not just for the money that the capital brings in, but to create a more connected and engaged nation in general.
If you missed out on attended The London Conference 2021, you can watch all the panels right here.
---
If you've resonated with any of the speaking points from London Conference 2021 and want to more thoroughly engage with your own local community to fight these issues, get in touch today and we'll book you a free demo of the Commonplace platform.
---