How it works
A user sees a social media post

Inviting them to have their say on local projects

They share their thoughts and ideas

On a Commonplace map or in design feedback

Feedback is processed into clear priorities

Automatically sorted into approval rating, topics and free-text

Presented in real-time reports and dashboards

Delivering insights for better decision making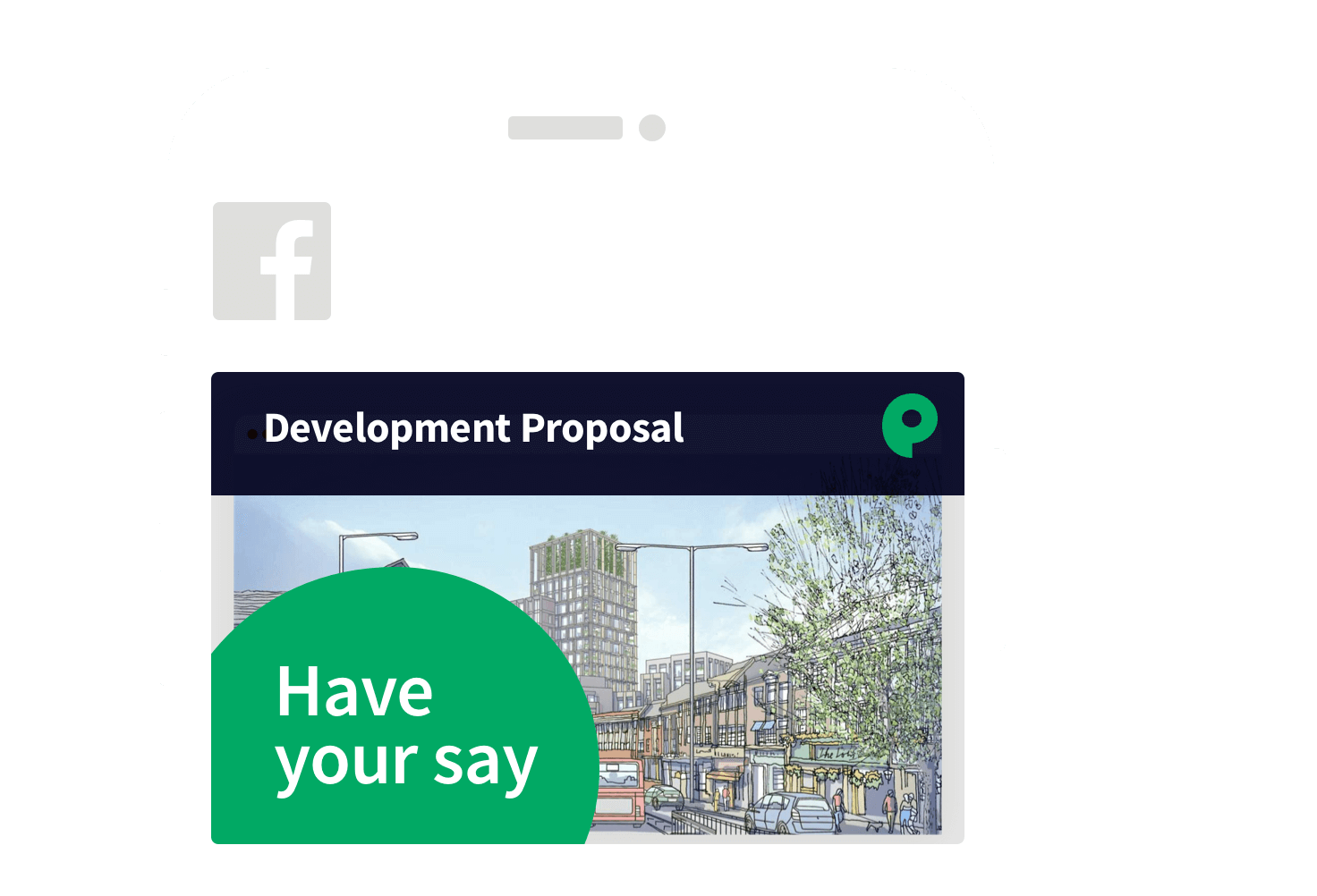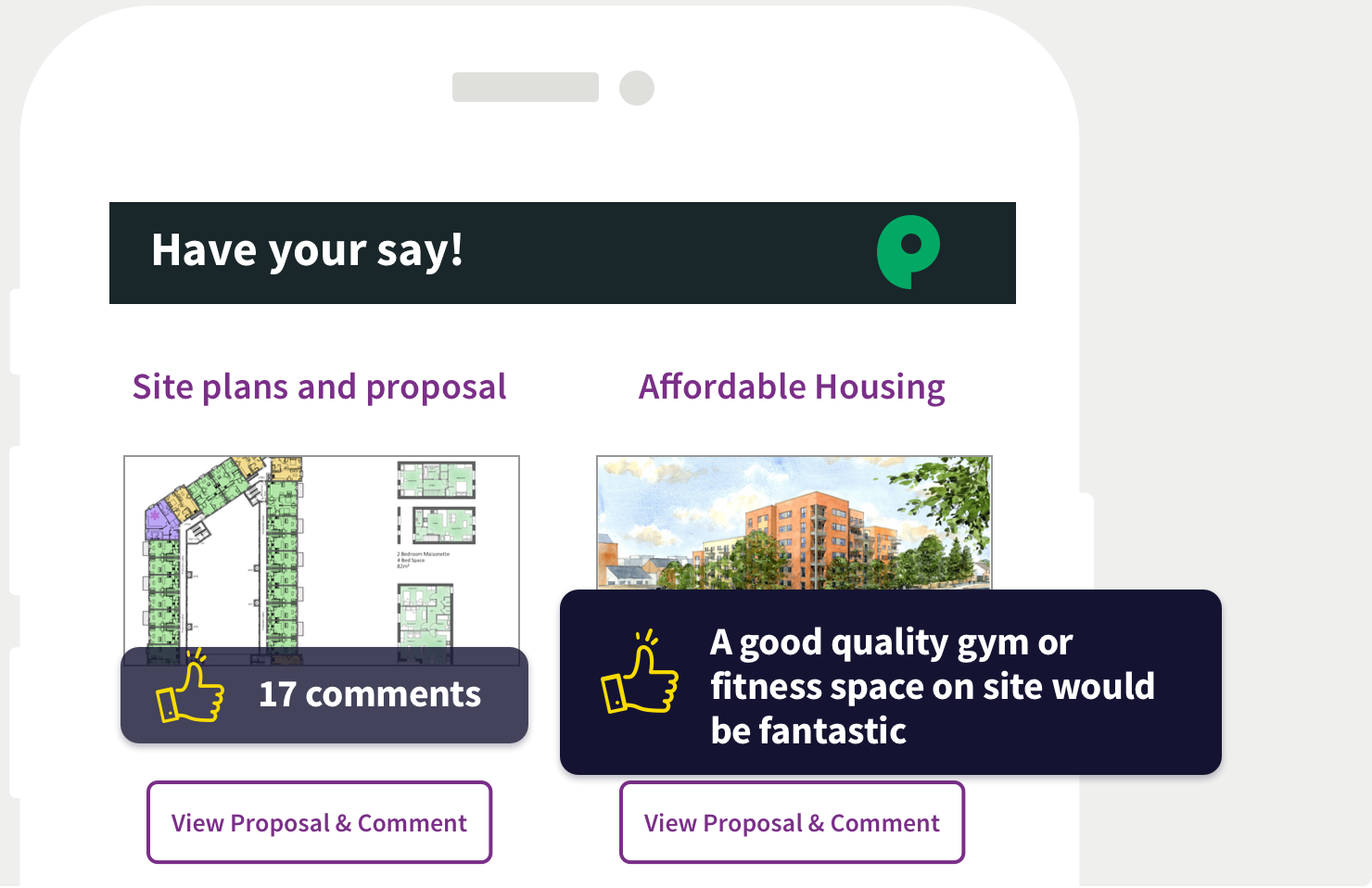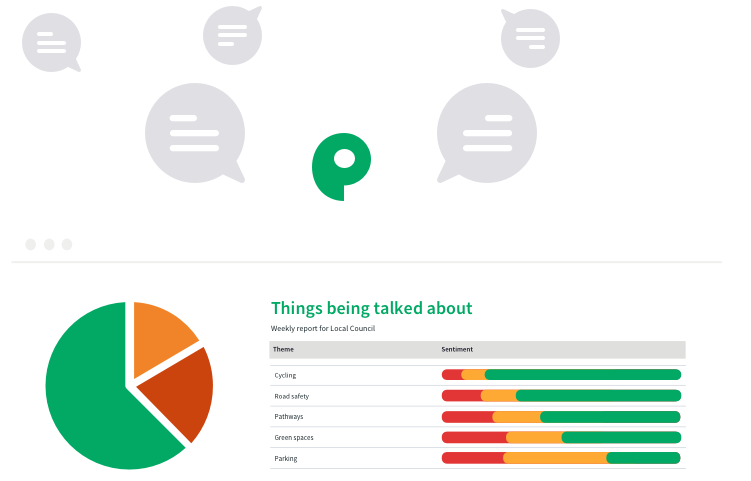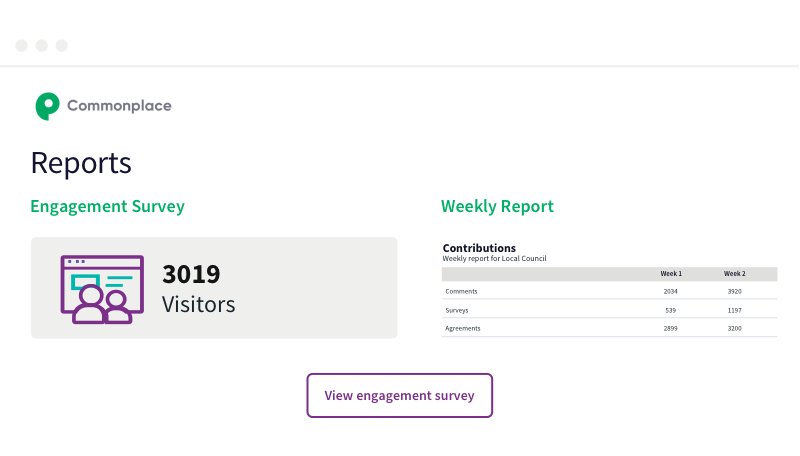 How it works
A user sees a social media post
Inviting them to have their say on local projects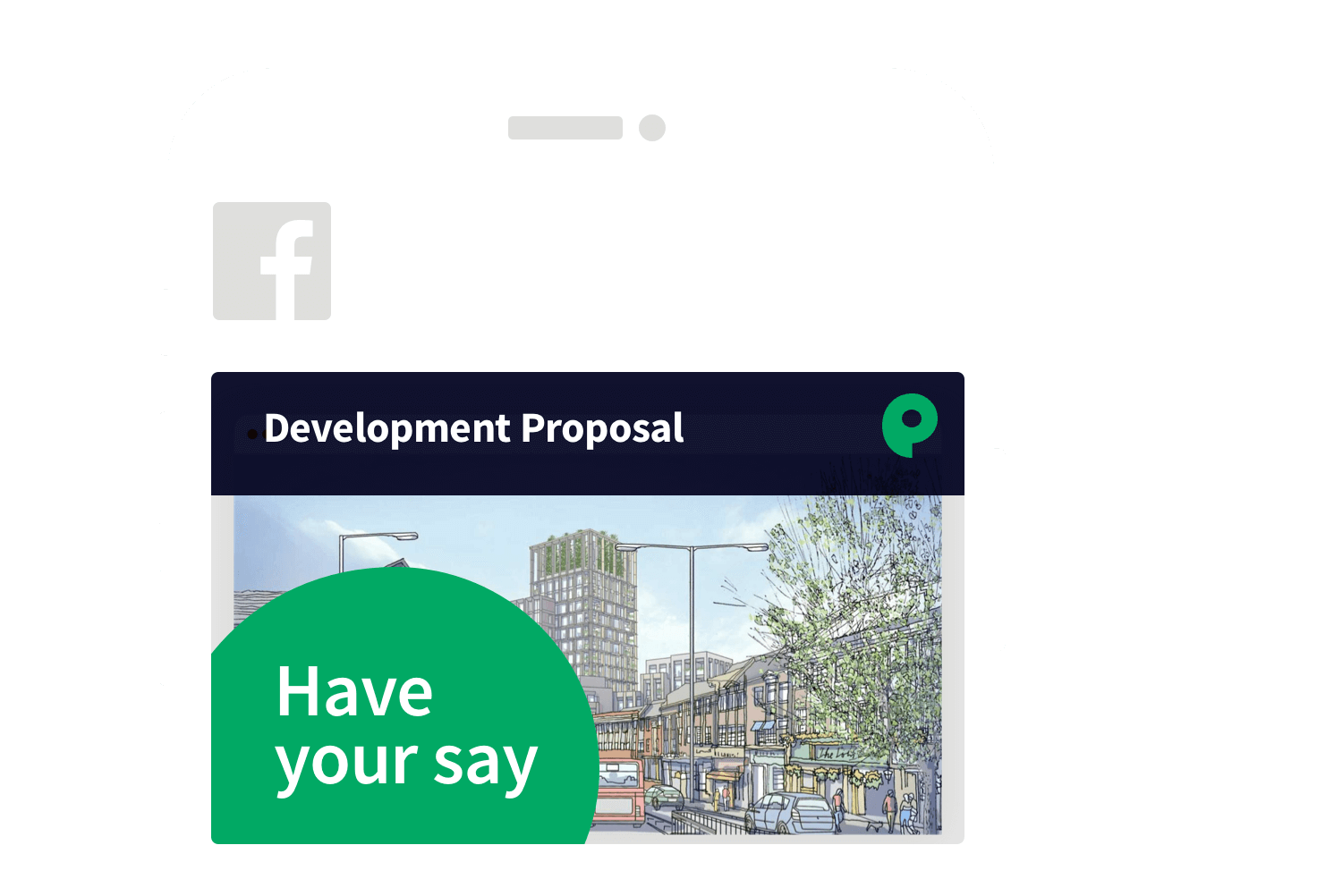 They share their thoughts and ideas
On a Commonplace map or in design feedback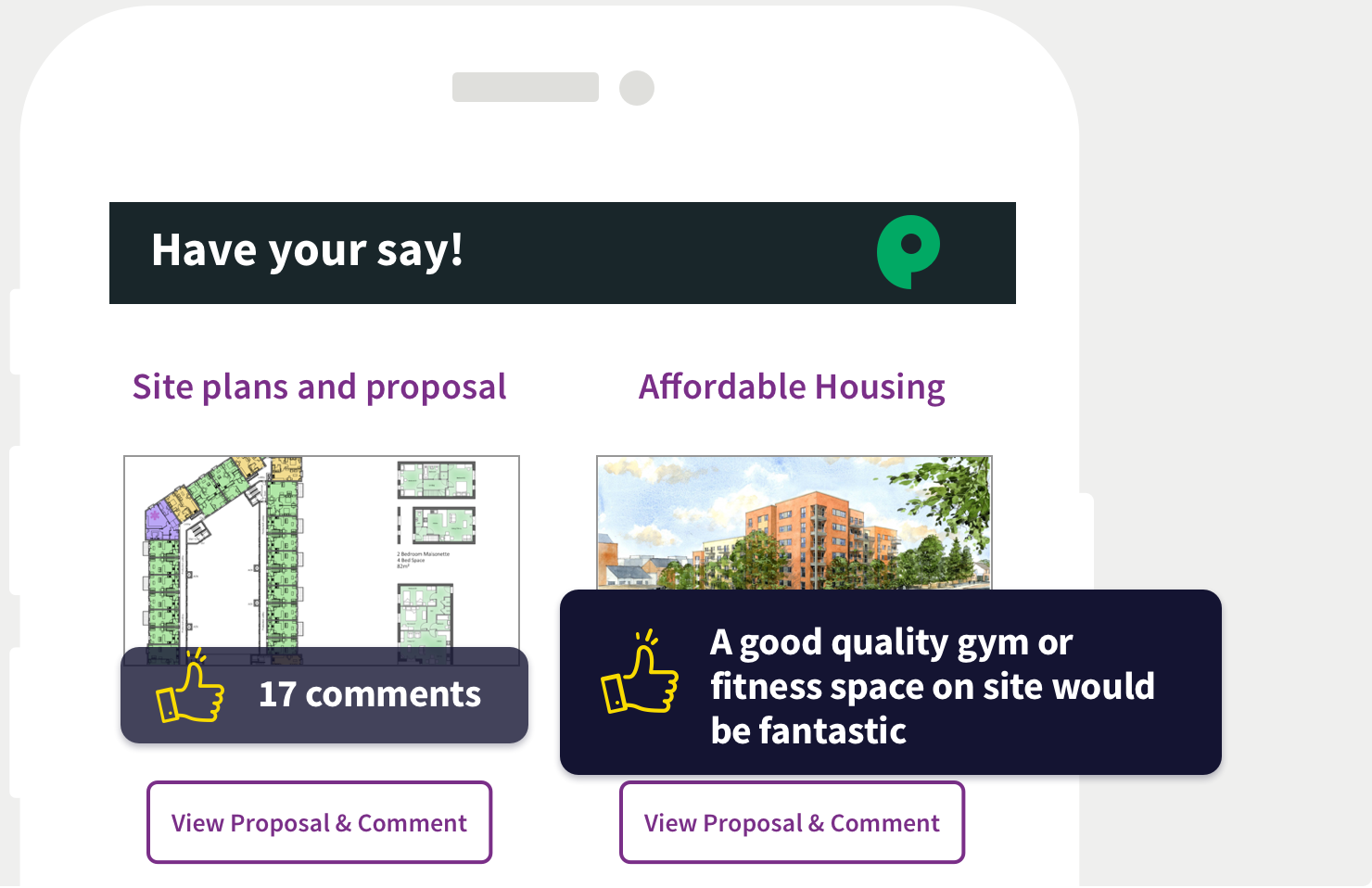 Feedback is processed into clear priorities
Automatically sorted into approval rating, topics and free-text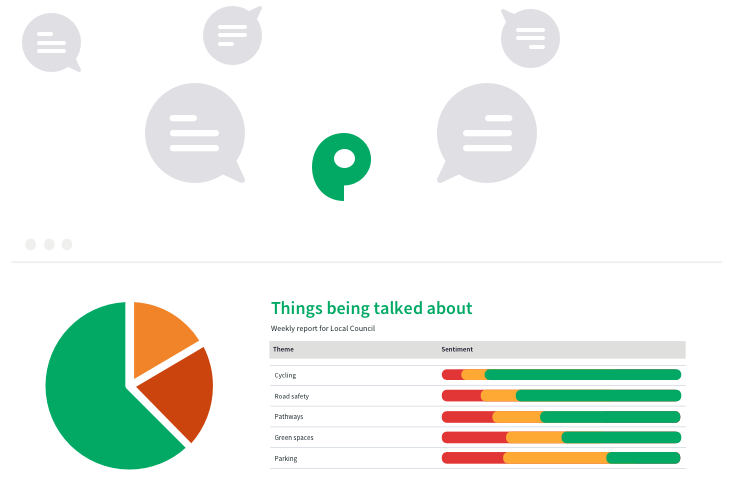 Presented in real-time reports and dashboards
Delivering insights for better decision making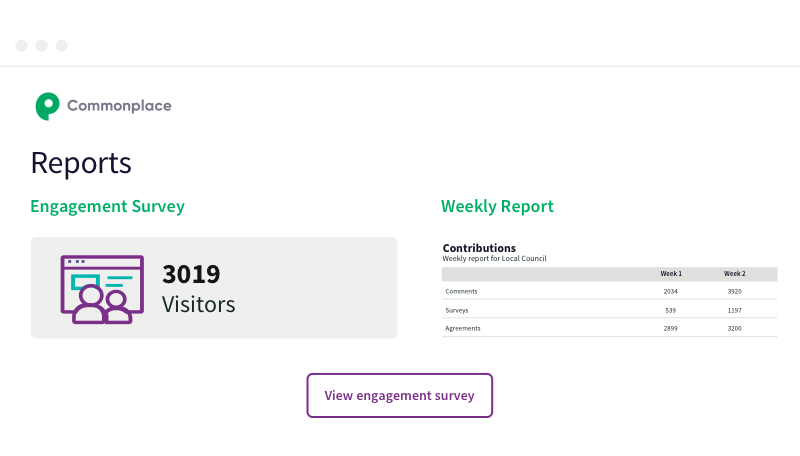 Effective throughout the Planning Process
Early Engagement
Pre Application Consultation
Planning Submission
Planning Approval
Post Planning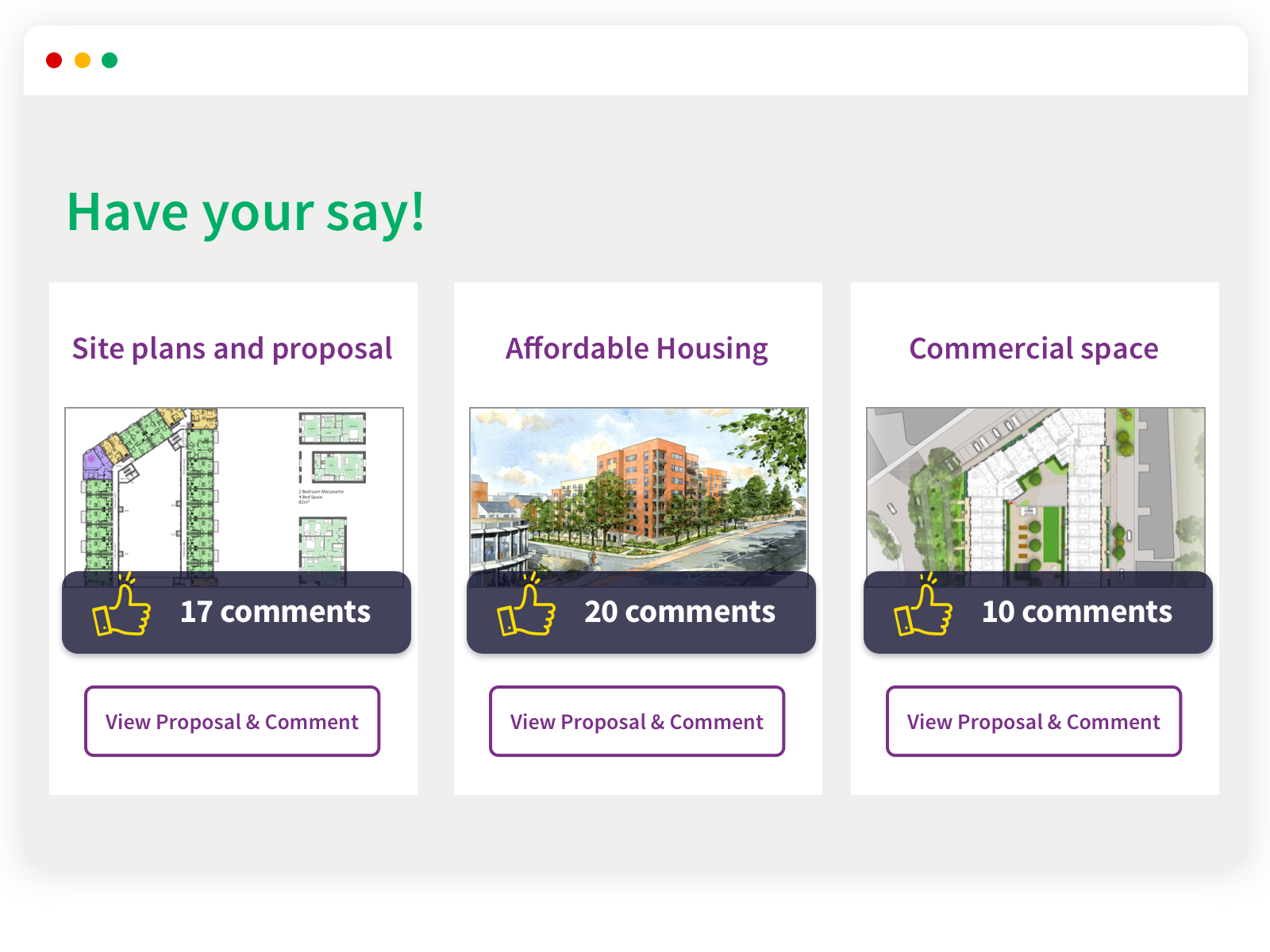 Build empathy and trust with the local community
Giving communities a tool to help air their voices, views and visions builds collaboration. Share plans and designs openly, and actively seek feedback to gain trust and buy-in from local people.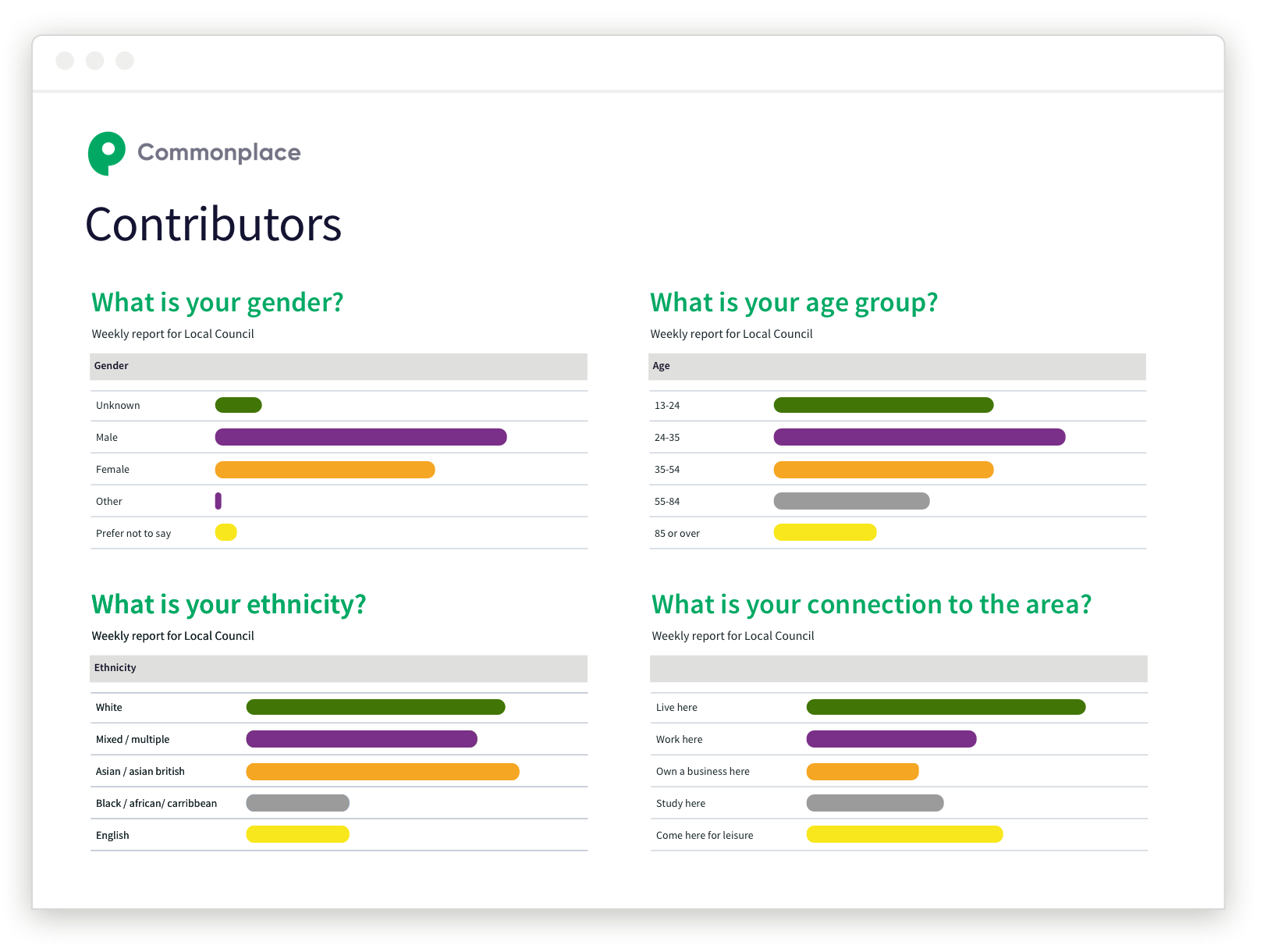 Reach the 'silent majority'
Commonplace helps you reach audiences beyond the town hall. Our online engagement platform allows you to appreciate the views of younger and more diverse members of the community and engage in a constructive conversation.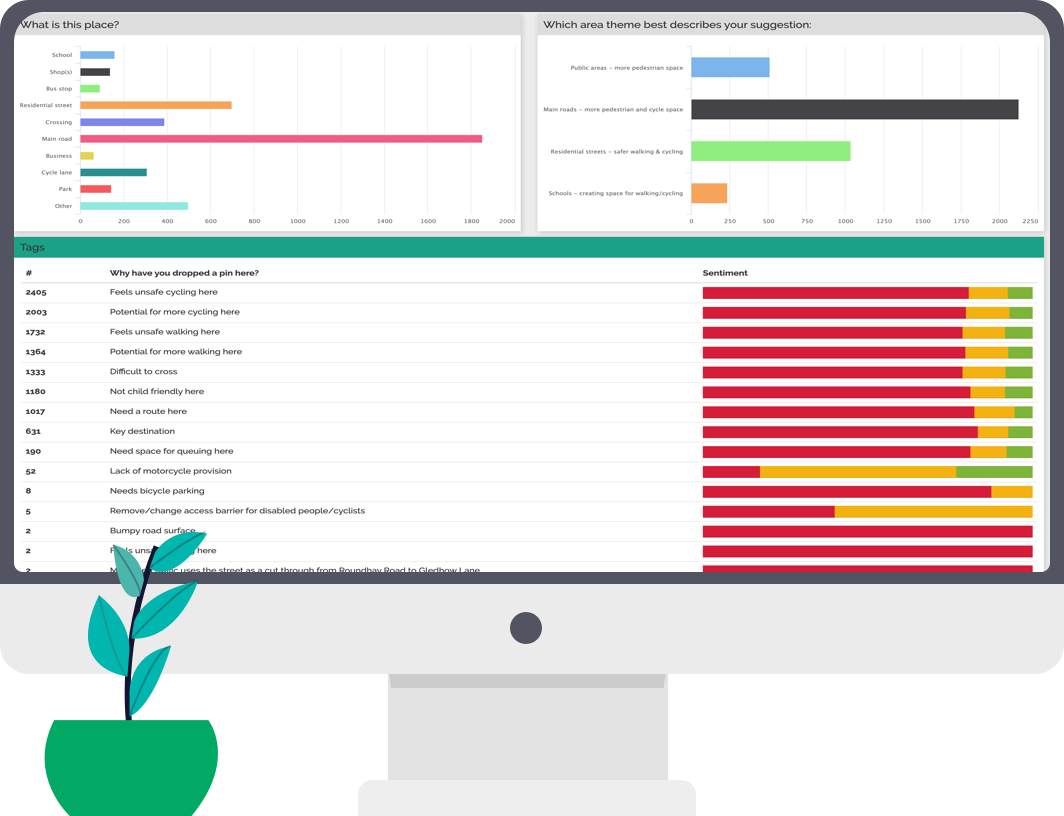 Make decisions based on insights
Build a robust data set for your statement of community involvement (SCI) and demonstrate clearly how you are listening to local residents. De-risk the consultation process and create more user-friendly spaces.
All the features you need and more
Custom Branding
Personalise your project sites with your own visual identity.
Data Security
We're GDPR compliant and dedicated to keeping your data safe.
Responsive Design
All project sites are easily viewed across mobile and tablet devices.
Engagement Experts
Our customer success team will help you reach your audience.
AA Accessibility
Everyone should have a say. This site is fully accessible for all.
Social Media Integration
Our platform is designed for sharing. Post content at the touch of a button.
Dedicated Support
Our support team works around the clock to help with end-user or customer queries.
Offline Engagement
Collect feedback at live events using a tablet or uploadable paper forms, with our Survey mode.
Other ways to use Commonplace
Solutions
Community Engagement
Solutions
Transport Planning