Engaging for the Future: because now is the time to get it right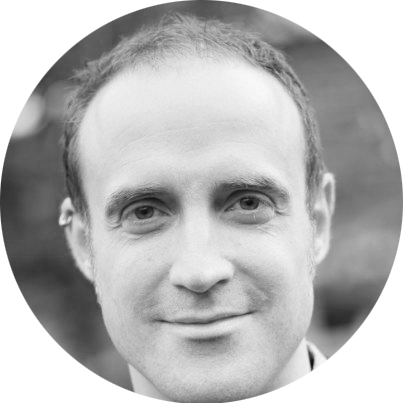 By Mike Saunders | 29/01/21 06:57
2 min read
The planning system needs to view engagement as a conversation not a survey - or if you like, a process rather than an event.
We founded Commonplace because we observed an untapped demand for public involvement in shaping the places people live, work or play. We knew that digital tools could offer a transformational solution to help meet that demand, but it wasn't until 2020 that we have really managed to show what is possible.
Four things happened in 2020 that have helped accelerated this:
We secured investment at the beginning of 2020, which has enabled us to assemble an extraordinary team;
We decided to offer a free license to local authorities who needed to engage with the public on COVID emergency responses;
There has been a surge of interest from the public in their community and neighbourhood;
Most developers and councils have become more interested in digital engagement for obvious reasons.
In the middle of 2020, the Government published its Planning for the Future white paper, much of which we applaud. For us this presented a one-in-a-generation opportunity to bring all of our knowledge, data and skill together to help make sure the new legislation gets it right.
But we wanted to go beyond understanding just those people who have used Commonplace (even though there are 2.5 million of them). So we commissioned Public First, led by Natascha Engel, to run a nationwide survey of 1,003 people and two focus groups in Middlesbrough. And then we combined this new research with our own data.
This approach helped us to uncover some really interesting insights into how people currently engage in the process and what are the barriers that prevent them from becoming involved. The main messages are:
There is a huge demand for involvement in planning: 76% of people want more say; 71% want more regular updates.
People want a greater say not only in what happens on their street, but to help set the local 'rules' of planning: 59% say they don't know what to expect in term of development in their area. Given that 76% want more say, they want to help define what is expected. This is crucial to the Government, because it's the area they really want involvement – during the local plan-making.
But there are several barriers to people actually participating in planning. Our findings are that these barriers can be overcome by involving people in a continuous, long-term conversation rather than expecting them to respond 'from cold' to complex strategic questions.
The research has many amazing stats, a summary of which you can see in this infographic:
Our own data supports this hypothesis strongly:
People on Commonplace are twice as likely to respond themselves if they see other local people doing so, which is made possible by the openness of Commonplace. They need to see evidence of a genuine dialogue which develops over time
People on Commonplace are five times more likely to respond if they have already contributed previously. People's confidence grows as they interact more – these patterns can be used to engage more people at the strategic stage, but only if they've engaged in other conversations beforehand
And lastly but perhaps most importantly, 66% of responses to plans on Commonplace are actively supportive of neutral.
There is such a huge opportunity for the Government to make this work, and it really could setup the framework for something world-leading: a planning system that genuinely values and has the structure to involve local people constructively in the future of their place.