Carbon Neutral Vs Net Zero: What's the difference?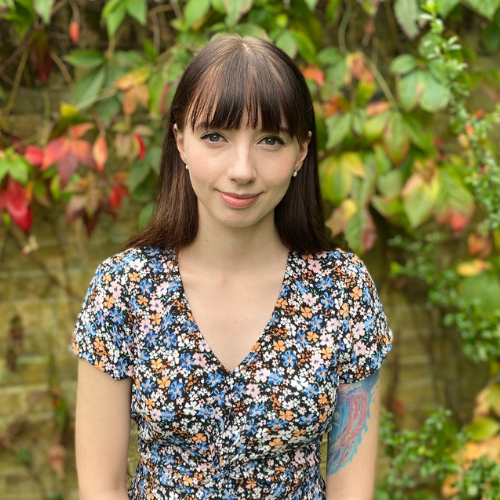 By Charlotte Cooper | 30/11/21 13:30
3 min read
There's a big difference between carbon neutral and carbon net zero. So what do they mean and how can engaging communities help reach these climate goals?
---
Bring your community together to reach their climate goals with 3 months free use of a climate heatmap!
---
COP26 has supercharged a wave of conversations across the UK about what really needs to be done to help curb global emissions. While it's sparked a number of passionate ideas about climate change across the world, it's also brought up some very interesting questions around what the UK's climate goals really are and how they can be achieved:
What do these different terms mean?
What is the UK's climate plan?
How can the UK become carbon neutral?
What can local communities do to fight climate change?
At Commonplace, we're committed to helping communities become more connected to fight climate change, and that includes making sure that everyone has a clear understanding of, not only what the UK's climate plan is, but what all the these different terms mean.
So sit back, relax and enjoy our quick guide on climate terminology and how engaging communities can help the UK reach its 2050 net zero goal.
Carbon neutral vs Carbon net zero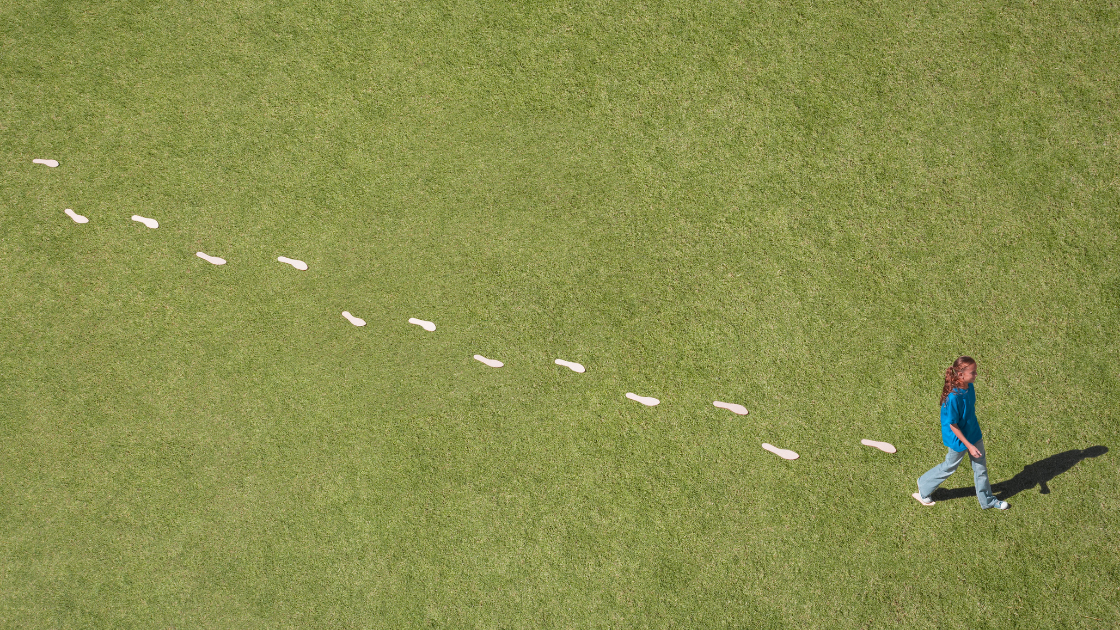 First things first - what does Carbon Net Zero mean? Terms like carbon neural, carbon net zero and net zero emissions have been thrown around a lot recently, but it's crucial to remember that they aren't interchangeable. Each refers to a different action or goal, so lets give you the quick run down:
Carbon neutral means that any CO2 released into the atmosphere must be balanced by the same amount being taken out.
Carbon net zero means that an activity releases net-zero carbon emissions into the atmosphere.
Zero emissions means that the entire amount of greenhouse gases (GHG) released into the atmosphere is equal to the amount removed. This includes carbon dioxide, water vapour, nitrous oxide, methane and fluorinated gases. This could be achieved by planting trees, or using technology like carbon capture systems.
Climate neutral means reducing all GHG emissions to zero while eliminating all other negative environmental impacts.
Decarbonisation is when carbon dioxide is reduced through the use of low carbon power sources i.e. fitting decarbonising heating and cooling systems or better insulating houses.
All of these are part of the UK's climate plan one way or another with many public and private organisations already coming together to lower emissions. For example, many Housing Associations are already implementing decarbonisation schemes in their homes thanks in part to the £3.8bn Social Housing Decarbonisation Fund.
---
If you're a Housing Association looking to implement a decarbonisation scheme, chat to us and enjoy free use of the Commonplace Platform for 3 months!
---
What is the UK's climate plan?
Even before the COP26 talks, you may have heard about the UK's pledge to reach net zero emissions by 2050. But what does this really mean and where did this idea come from?
Following stern recommendations from the Climate Change Committee in 2019, the UK Government committed to achieving net zero by 2050 (the amount of all emissions produced is equal to those taken out). This was to ensure that the UK will be doing all it could to fight climate change as such a drastic reduction in emissions will greatly help the planet start to heal from existing climate damage and prevent more climate-related disasters.
While reaching net-zero greenhouse gas emissions will need massive economic and infrastructure changes, plans have already been made and there are foundations in place. While it seems like a lot, large transitions like this have been achieved successfully in the UK before. For example, the natural gas switchover in the 1970s.
So what will this look like in the future?
Efficient energy use that reduces demand across the economy
Societal changes that lead to a lesser demand for carbon-intensive activities
Extensive electrification of currently coal and gas heavy enterprises, particularly transport and heating. This should be supported by a major expansion of renewable energy generation.
And how are we looking so far?
The Climate Change Committee has recently published their 6th Carbon budget report in which they highlighted that for the UK to reach its net zero target by 2050, we need to have reduced emissions by 78% before 2035.
It's about big change from big business and small change from the everyday person. This is where connected community action comes in.
How can local climate action make a difference?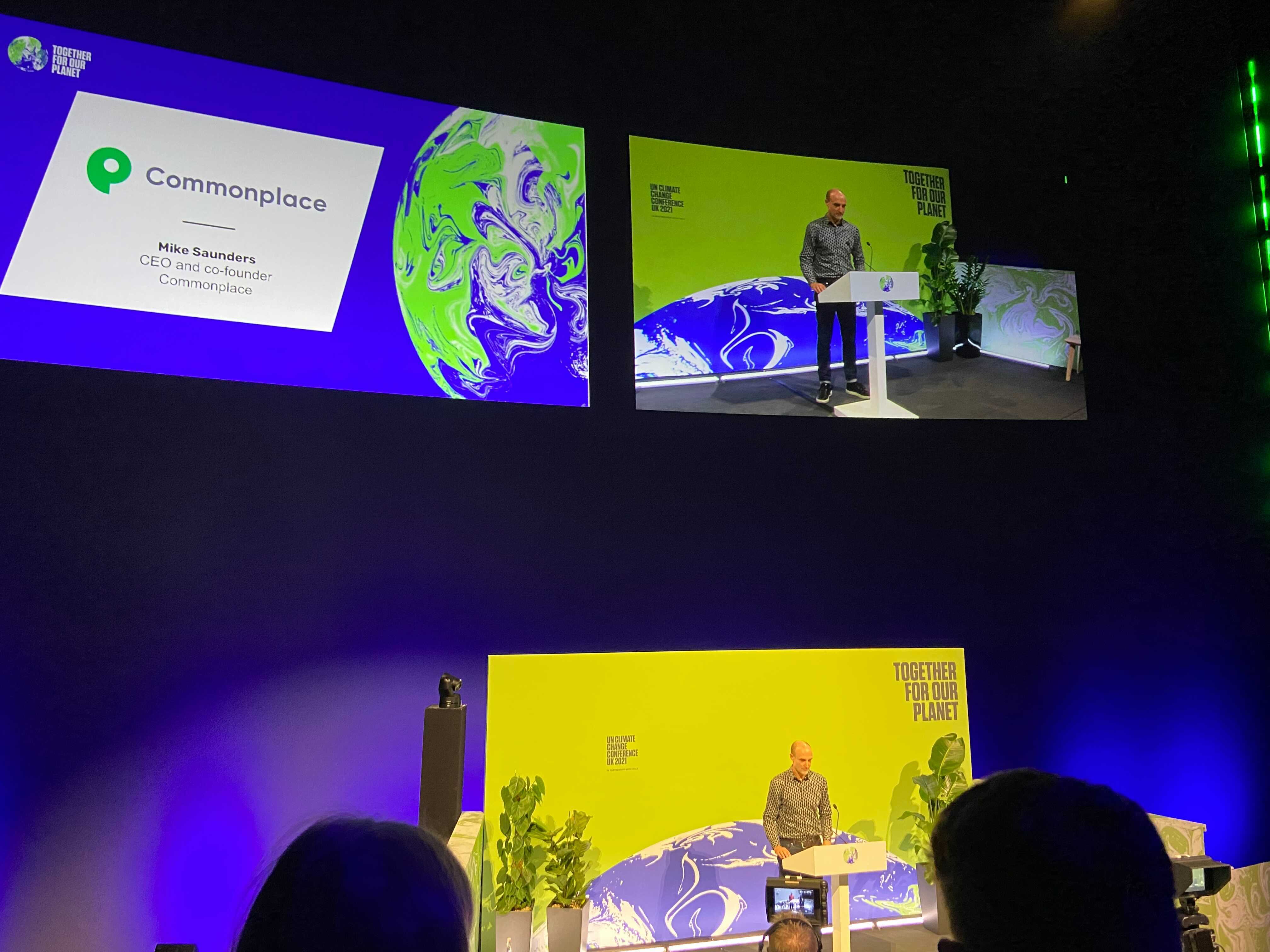 In short? Local climate action can make a MASSIVE difference on the global scale.
The focal point of our CEO and Co-Founder, Mike Saunders', presentation at the COP26 Tech for Our Planet showcase was how communities coming together in the short term can achieve great things, especially for the environment.
This was highlighted in the Rethink Glasgow case study, which showed just how enthusiastic people can be when given the opportunity to voice their ideas. Partnered with OnePlanet, After The Pandemic have been using Commonplace to drive greener changes in Glasgow and create a more connected city in the process. The heatmap has already received thousands of comments, highlighting the population's hunger to fight climate change.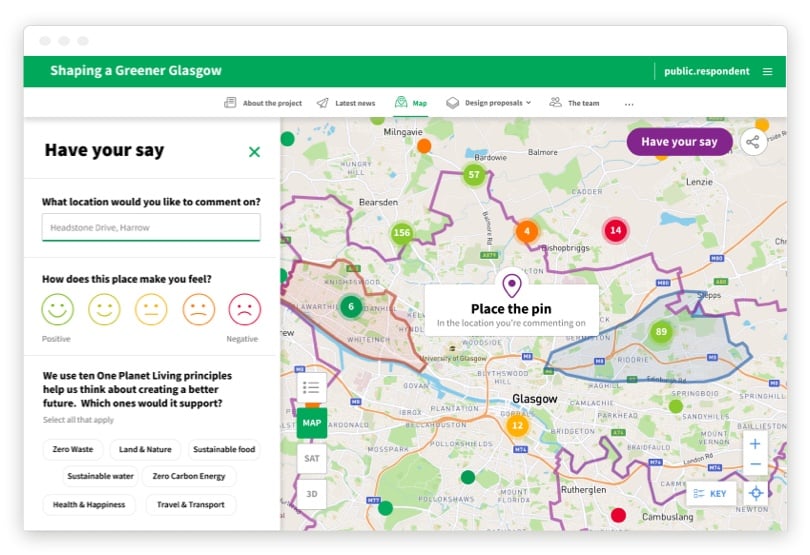 Find out all about the Rethink Glasgow project as well as our time at COP26 here.
---
At Commonplace, we're passionate about being part of the Climate Action solution. If you're interested in working with us to help the UK achieve net zero emissions, we're offering organisations the use of a free climate heatmap for three months!
---