How to effectively engage rural communities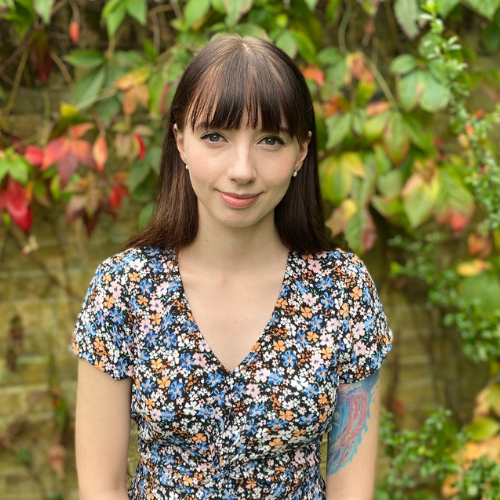 By Charlotte Cooper | Fri, Jan 7, 2022
6 min read
Rural communities are a cornerstone of the population, but engagement can sometimes be difficult in areas so remote. What are the best ways to reach as many people as possible?
With well over 1,500 engagements under our belt, book a free Demo with us to see how our engagement tools help you create effective two-way conversations with your local citizens - wherever they are.
The whole point of effective community engagement is being able to communicate with as many people are a part of a community as possible. While this is already quite the task in towns and cities, more rural communities have their own unique set of challenges that can lower awareness around engagement projects. Accessibility, the distance between settlements in an area as well as technical issues like poor internet coverage can all affect the results of community engagement.
The solution? A well-rounded engagement strategy. Communities are a lot like snowflakes, with no two being exactly alike. Each engagement plan needs to be carefully considered, adapted and well crafted around the issues it tries to solve, while making use of the tools best suited for both the type of project and the communities that live in a certain area.
For example, an active travel plan for Birmingham and a masterplanning website for a rural area in Cornwall are hardly going to be the same after all.
With this in mind, we've gathered together our best tips for making your next engagement more accessible to rural communities so you can start an engaging and, more importantly, a successful two-way conversation.
Let's dive in.
Rural community developments- what are the issues?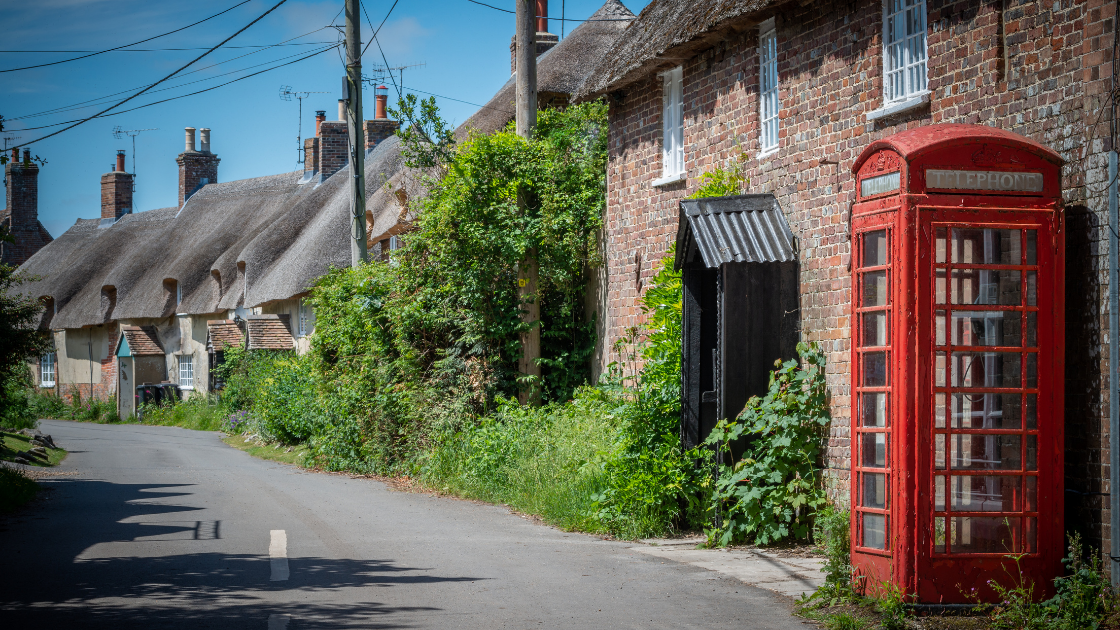 Like anywhere else, rural communities have their fair share of planning and economic developments. However, like some urban communities, rural ones may present unique challenges to achieving wide-based engagement.
What are the most common issues when it comes to generating awareness?
Distance: Rural communities often face unique challenges when trying to organise in person community engagement meetings. This is especially true if the engagement covers a large geographical area. Lack of public transit can also be a barrier to participation in this case.
Accessibility: No matter the time of in person meetings, there will always be members of the community who are either working, unaware or unavailable to come. This can stop people from voicing their opinions on new projects and feeling alienated from the decision making process.
Internet coverage: While high-speed internet is something many of us take for granted, there are a number of mobile data black spots in the UK in some of the more rural areas.
Conflict: If there isn't clear communication about project details and intent, conflict can quickly arise between local authorities and community network leaders - especially if local authorities don't often communicate with their citizens to make them used to the process and dynamics of it.
Resistance to change: In many rural communities, citizens have deep local roots and may be resistant to proposed changes.
While many of these challenges aren't exclusive to people who live in rural areas, these are common barriers which can halt developments and lead to higher costs and bigger headaches in the long run. The solution here is to reframe these engagements as active and open conversations with the community and showing that you are doing all you can to make it as accessible as possible for them. This is where a blended approach comes in all centred on a project website.
Benefits of an engagement website for rural community developments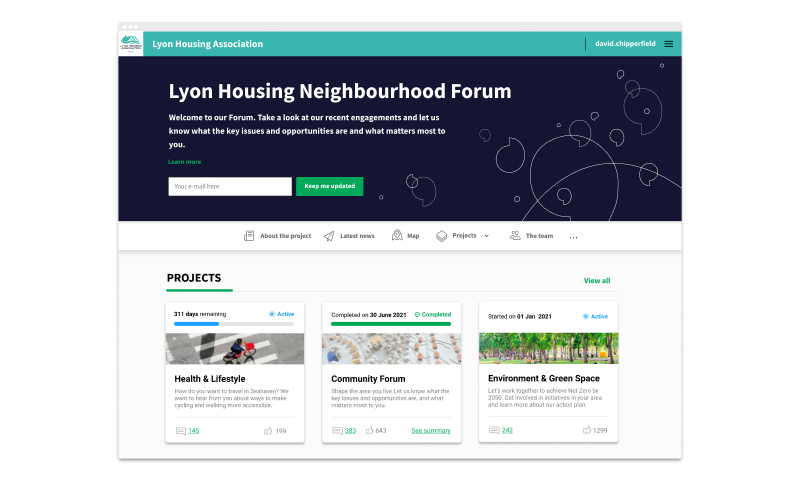 A central online hub is a great place to start for any new community engagement. Not only does it keep all the information about the project in one easy-to-access location, but updating and informing citizens becomes much easier when having all the info only a few clicks away. With engagements that cover a number of mostly remote areas, getting people together to discuss new developments has historically been tricky. The pandemic only heightened this with the whole world having to shift digitally - planning included.
Having an online engagement platform has a number of advantages that can help mitigate some of the previously mentioned challenges for more rural engagements:
Distance: With an online hub, there's no need to travel for information so everyone can see all the plans from the comfort of their own home. With the news feed feature, it's easy to present project updates. You can also set up email notifications so the community immediately knows when there are updates or new proposals to look at.
Accessibility: Hosting project details and documents online means anyone with internet access should be able to see them wherever they have a connection. Plus, if in-person meetings are usually popular, these can be done online with a

'

Virtual Town Hall' meeting

instead. If the community has a strong oral tradition, giving people the chance to speak first-hand about proposals will give invaluable insight. If meetings do go ahead in person, they can also be recorded and then uploaded later for the rest of the community to see. Make sure to keep track of any comments left and to respond so people feel a part of the conversation.
Internet coverage: Digital first engagements doesn't have to mean digital only. While we always advocate for a singular online hub to keep your plan in an easy-to-access location, physical tools can absolutely be a part of your engagement plan as well. For example, you can still send personal flyers and notes if they are popular with members of the community as well as hang posters in popular community spots. You can always add your website address or a QR code that leads to your platform so people have the option to check it out as well.
Conflict: Giving people the chance to clearly voice their opinions and concerns is one of the best ways to avoid friction later down the line. Interactive maps and surveys allow people to clearly show their sentiment towards a project as well as share their own thoughts and opinions about any changes. Remember, negative comments aren't inherently bad, even if you get a lot of them. All comments left are part of an engagement and it's then time to see why people feel this way and if there's anything you can do to help people's fears and concerns. Make sure to check out our guide on dealing with negative engagements to learn how to turn these comments into a positive resource for your project.
Resistance to change: This is where an ongoing engagement helps. If you maintain a dialogue with the community between projects it will help show that local authorities are invested in the community. Helping the locals understand where they stand in the present situation and what improvements their area could benefit from is always a big step forward which helps lower distrust of planners. It's also a good idea to speak to community leaders or community groups directly about what the main points of fear and pride are within their areas. Community engagements are about doing what's best for the local people after all, so taking the time to know and understand them is crucial for any new project.
Poor internet in a rural area? Try these tips!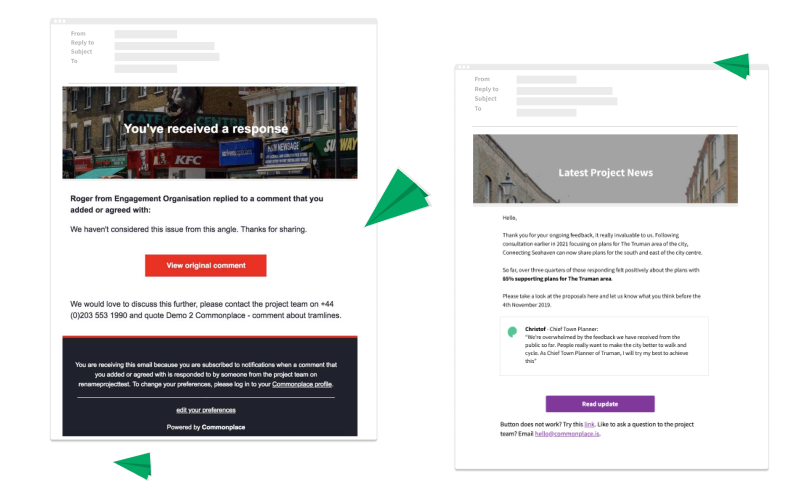 Internet and mobile network operators' service quality and speed are on track to improve over time, but many rural areas still suffer from slower speeds and a lack of mobile data coverage when outside the main town centre or when in the open field. While having a strong offline presence is one way to help with this, making sure that you optimise your website's load speed is also important - especially when 47% of people expect websites to load in 2 seconds or less.
Here are a few things to consider before pushing your website live to ensure that your information is as easy to access as possible:
Image size: A lot of images are larger than you might think they are in the context of new Google CWV benchmarks. This means that they are going to take longer to load, especially if you're in an area with poor signal coverage. While we're not saying not to make your pages visually interesting, make sure to keep your pictures reduced purposely down to a small size and also make sure that a page can be understood if the image fails to load. This can be achieved with a carefully chosen ALT text.
Useful text: Since text will always load first, make sure the point of each page is obvious through your choice of headings and titles or subtitles. The main subject should be clear in the title with all important information laid out in the first paragraphs or points. It's also a good idea to show where the community can find information offline as well as any relevant contact information should they want to speak to you directly.
Consider other methods of delivering information: If you're engaging in an area with poor internet coverage, consider other ways that your information can be delivered. For example, updates can be sent via email that can be loaded easier and then saved so it can be read offline. If you minimise your use of pictures they should load even with lower network bandwidth availability. This can be done in conjunction with a strong offline strategy so those less tech savvy can still get the information they need. If your area of choice still has a notice board people regularly look at, then take advantage. A lot of people use a local bus service? Hang weatherproof posters and flyers around that area as well.
Wherever you're in a city, small town, or are engaging in a rural community, Commonplace is here to help you create the best possible strategy. Having launched over 1,300 project websites we've helped engage all kinds of communities and have the expertise and best practices available to kick-start your project and to assist you and your team as well.
It's time to have a closer look at everything you just read about! One of our friendly team members will be happy to jump on a call and take you on a personalised tour of the platform. Just click below to book a free demo and our team will be in touch!